Alyona, 24, is from Debaltseve, a heavily contested city on the frontline of the Ukrainian conflict. 
My husband, son and I left Debaltseve for the first time back in July, two weeks before a military offensive took place in the town.
We fled to Konstantinovka, but came back to Debaltseve in October because my husband was going to be fired from his job for being absent.
 
We now understand that those events in the summer were nothing compared with the events taking place right now in Debaltseve.
Even before the fighting increased on 19 January, we rarely stayed in the apartment; we were always running to the basement.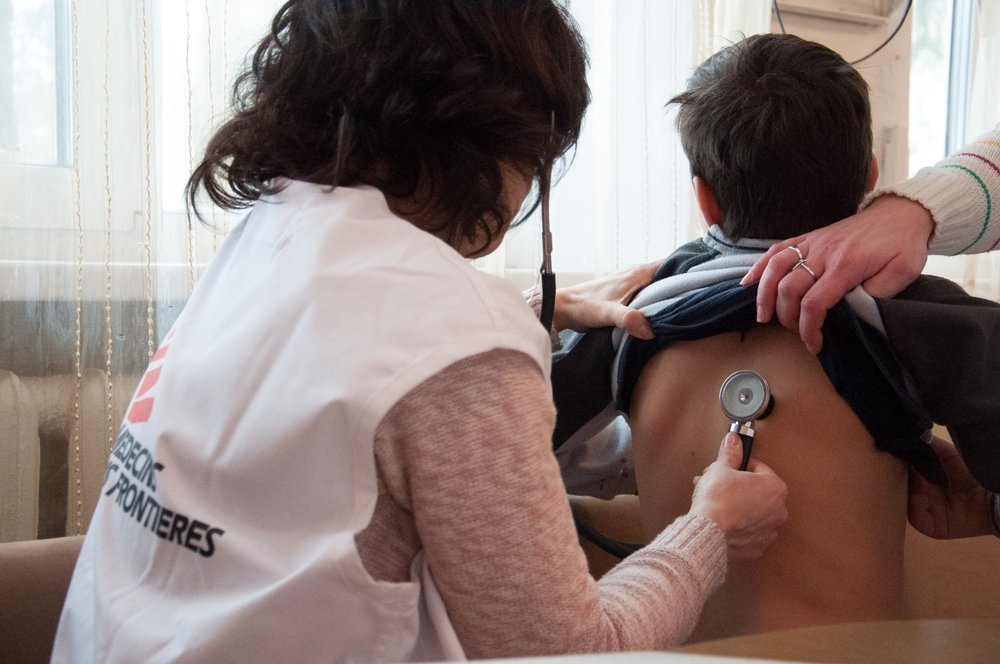 We had been organising the shelter for months – cleaning, bringing mattresses and everything we could afford so we'd have a better place to stay. But in the end, when the shelling starts, you don't get to choose, you just run to the closest basement.
 
There were periods without shelling, for a couple of days, and other times when we couldn't leave the basement.
At some point, people weren't paying attention to constant shelling anymore; they could tell if it was coming from or to Debaltseve.
Once I had to hide my little son in the bathroom and when he looked out, he asked me "Is it coming to us or from us, mum?"
 
For the ten days before we came here, we stayed in the basement with no power, no heating. The shelters are from the Second World War, they're humid and neglected. It was really cold, about eight degrees, and we were about 20 to 25 people in the basement.
People brought some food, but since there was no electricity, we had to connect a mini-oven with gas bottles to cook.
All basements in the city were crowded. There were elderly people, children, everybody was there. And people became sick. Before 19 January, it was possible to get medicines from pharmacists downtown, but we couldn't find specific treatments. Food was also really expensive because the supply became more and more complicated.
There was no cash, only one bank worked at that time in the city, but the main problem was that people didn't have anything to withdraw: businesses were on standby, so people haven't been paid.
 
We were evacuated by volunteers. A bus was supposed to come and pick us up at 8 a.m. but we had to wait until 3 p.m. because the bus was stopped by shelling. It was scary to wait outside, near a building that had already been shelled several times in the past.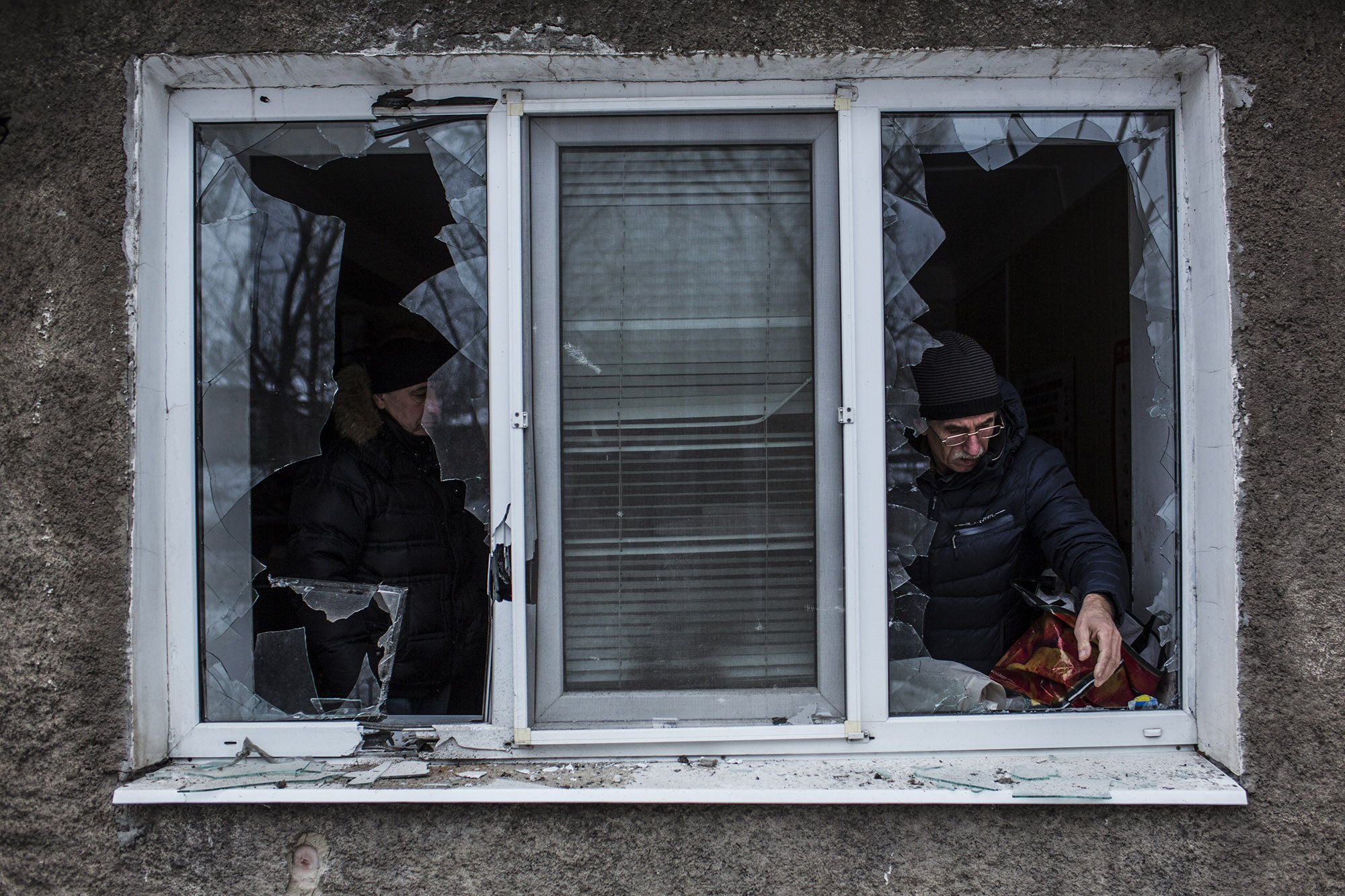 Waiting there all together, I thought it could become a mass grave. A shell hit around 7 a.m. and a woman lost her leg. By the time the ambulance arrived five hours later, she had bled to death.
Most of my family has been evacuated from Debaltseve, but some of them decided to stay. Now they have no opportunity to leave anymore.
They can charge their mobile phones very rarely, so it's always terrible to wait patiently for their call to know that they are fine. We are all tired of the situation, of having to go through all these memories and thoughts every day.
The MSF psychologist talked to my boy and said that he was doing fine. There is a woman from this place that comes quite often to play with the kids, she tries to entertain them.
The volunteers bring a lot of toys for our kids, but you can see what kind of games are the most popular among the children here now [she watches her son playing with toy guns]. I noticed that he doesn't want to be away from me.
He's still scared. I really do hope that my child won't have scars from these events. Time will tell.
 
Here, we get some food from organisations and volunteers, and we hope to get more in the coming days. We live on the money we took with us when we left the city.
 
We don't have plans for the future. It is difficult to have hope. Everybody has been affected, mentally or physically. People had everything, but now my child is homeless. It's impossible to turn back the clock…
Find out more about MSF's work in Ukraine