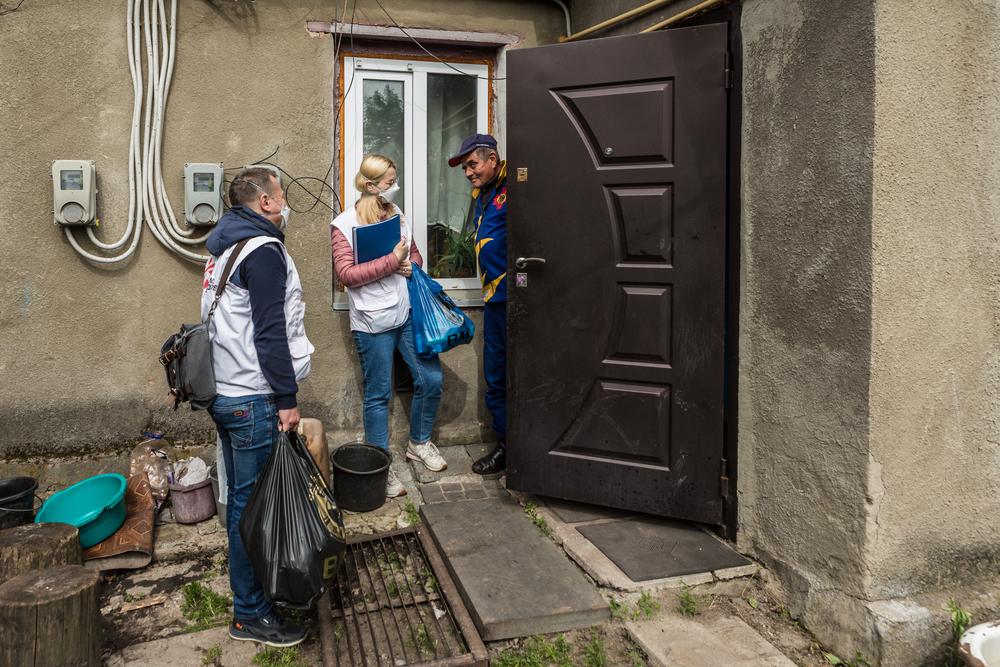 We run a range of activities in Ukraine, including tuberculosis (TB) and HIV programmes. In 2020, we started new projects in Donetsk and Luhansk, while also supporting the national COVID-19 response.
Doctors Without Borders (MSF) is collaborating with the Ministry of Health to improve basic healthcare in Donetsk region's remote, conflict-affected communities. Our teams have switched from running mobile clinics to working in general healthcare facilities, providing technical and practical assistance to staff. We are also strengthening community healthcare through the involvement of local volunteers.
In Luhansk region, we started supporting the regional HIV programme to improve diagnosis and treatment for patients with advanced HIV disease, focusing on putting patients at the centre of care provided in health facilities and in the community.

mental health consultations
people started on treatment for hepatitis C
people started on treatment for MDR-TB
In Mykolaiv, we treated hepatitis C patients living with HIV, using a new direct-acting antiviral regimen. We handed this project over to the Mykolaiv Regional Centre of Palliative Care and Integrated Services in May. In partnership with the regional TB dispensary in Zhytomyr, MSF is running an innovative treatment regimen for patients with drug-resistant TB (DR-TB).
The treatment plan is shorter, lasting between nine and 12 months, and uses highly effective oral drugs that cause fewer side effects than the older injectable ones. The operational research study that started in 2019 is examining the effectiveness of this model of care, which also includes outpatient consultations, psychological counselling and social support.
MSF teams also supported the COVID-19 response in Kyiv, Donetsk and Zhytomyr. Our teams trained health ministry staff in infection prevention and control, and offered psychological support to patients and healthcare workers. In Marinka district, Donetsk region, our mobile teams provided home-based care and transported COVID-19 samples for testing.
In Zhytomyr, we ensured TB patients received their medicines and psychosocial support throughout the lockdown. Following widespread fires in Luhansk in October, our teams donated hygiene kits for distribution in Syrotyne village, near Sievierodonetsk city.
No. staff in 2020: 167 (FTE) » Expenditure in 2020: €6.9 million MSF first worked in the country: 1999