MSF's Ruth Conde (Santiago de Compostela, Spain) has just returned from managing nursing activities in Abs hospital, at the epicentre of Yemen's cholera epidemic.
She describes her team's efforts to avert the impending catastrophe "When the first test came back positive for cholera, I remember the unhappy look on the faces of our team in Abs hospital.
We were already overwhelmed with work. There had been outbreaks of measles, whooping cough and a peak of malaria, and we were treating a large number of people with injuries from the war.
Cholera was the last thing we needed. When you think of the things that make people vulnerable to cholera, you realise that Yemen in general, and Abs in particular, have them all. You've got a health system which has largely collapsed after more than two years of war.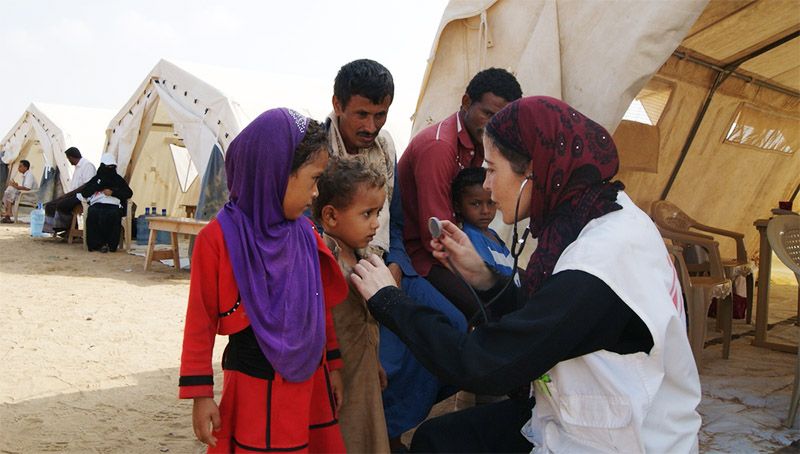 There are a few medical staff, who have received no salaries for months and have limited resources. You've also got displaced, impoverished people with little clean drinking water, not enough food and who are already suffering from a host of other illnesses.
At the beginning, cholera started in an intermittent way in Abs. We had a limited number of patients who all came from the same area. But still, it was clear within MSF that we had to work quickly.
We did exploratory missions, established networks in the area, donated medical supplies and trained staff from health centres and health posts in the region to ensure that moderate cases, at least, could be treated in outlying areas.
But then, in May, the situation exploded. We started receiving between 20 and 30 patients a day, also from areas further afield. Alarm bells rang and we felt that this was getting out of hand. We stepped up our efforts and set up a cholera treatment centre in a nearby school, in addition to the hospital. It currently has 100 beds and we have employed 100 additional staff.
Not only is Abs at the epicentre of an outbreak of cholera that has already caused more than 1,600 deaths and has affected more than 269,000 people, but it is also the region where the epidemic has grown fastest. In late-June we received an average of more than 400 patients with suspected cholera each day.
I remember one particular day when the epidemic had started to skyrocket. I was preparing some oral rehydration solution when suddenly we received an avalanche of patients. Among them was a young girl of about 16 who was in a state of shock.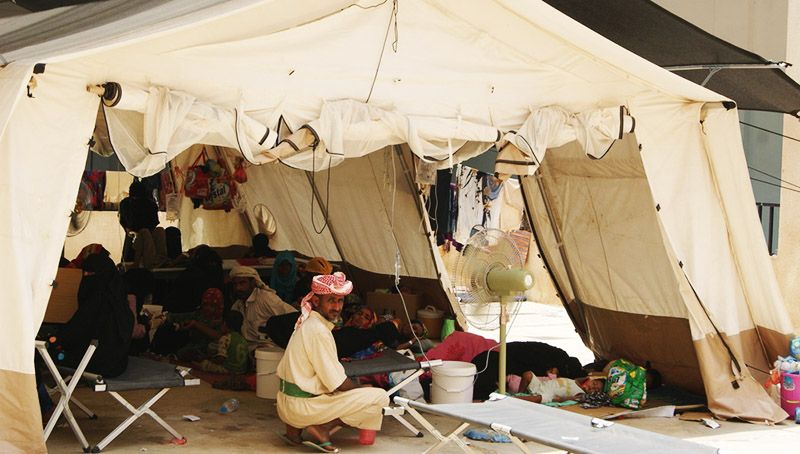 On arrival, she collapsed and stopped breathing. We had to put her on a ventilator, but as soon as the team injected fluids into her, she started breathing by herself again. By the next morning, she could already fend for herself. It was an amazing recovery.
Luckily, this was the general tone. Working around the clock, the teams have managed to keep mortality rates down to between one and two percent. Without proper treatment, administered in time, cholera can have a mortality rate of up to 50 percent. It doesn't matter if you're rich or poor, male or female, old or young – as long as the treatment is good and fast, the results are magical.
Even those patients who arrive in the most serious state don't stay longer than about four days. The change can be meteoric. A patient can be discharged within a few hours if admitted early enough, when they are still able to self-rehydrate.
With the young woman, you can't help but think about what might have happened if we hadn't been there to help, or if she had arrived at our treatment centre five minutes later. I also can't forget the fear in people's eyes, as they don't fully understand what is happening, or the pleas for help from community leaders and others, unable to cope with a crisis that is getting worse.
I have the feeling that the situation would be catastrophic if MSF had not been working in Abs – if we hadn't returned to this needy area of Yemen a few months after the hospital was bombed. Abs and Yemen need a much greater effort and better coordination among the humanitarian community.
Tens of thousands of people are running against the clock. In fact, cholera has been a warning call in a forgotten crisis that will persist long after the last cholera patient has been treated."
---
MSF began supporting Abs rural hospital in July 2015. On 15 August 2016, an airstrike hit the hospital, killing 19 people, including one MSF staff member, and wounding 24 others. Shortly afterward, MSF withdrew its teams from a number of health facilities in northern Yemen.
In November 2016, MSF resumed its support to Abs hospital; currently, MSF has some 200 Yemeni staff and 12 international staff working there. MSF manages the hospital's emergency room, paediatric unit, maternity ward, and nutrition centre, and provides mobile clinics and psychosocial counselling sessions.
Find out more about MSF's work in Yemen.