More than 3000 people are stranded in no man's land between the Serbian and Croatian border with no access to shelter or hygiene facilities, says Doctors Without Borders (MSF).
After the Hungarian border with Croatia closed and Slovenian authorities decided to admit a maximum of 2500 people per day, thousands were left stranded in extremely chaotic conditions at the Berkasovo/Bapska transit point between Serbia and Croatia.
Between 1.30 and 6.30 AM, no buses were transporting people onwards to Croatia, whilst dozens of buses were and are still arriving on the Serbian side on a regular basis from FYROM and Greece increasing the numbers of people in the transit zone and provoking a bottleneck that could fuel further tensions in the coming hours.
With an average of 5000 people transiting per day, on Oct 18 around 1500 people including families, children and the elderly spent the night outdoors with no shelter from the cold and rain.
Due to the absence of proper structures, some people slept under plastic sheets. Babies and children mainly from Syria and Afghanistan were forced to sleep in the rain.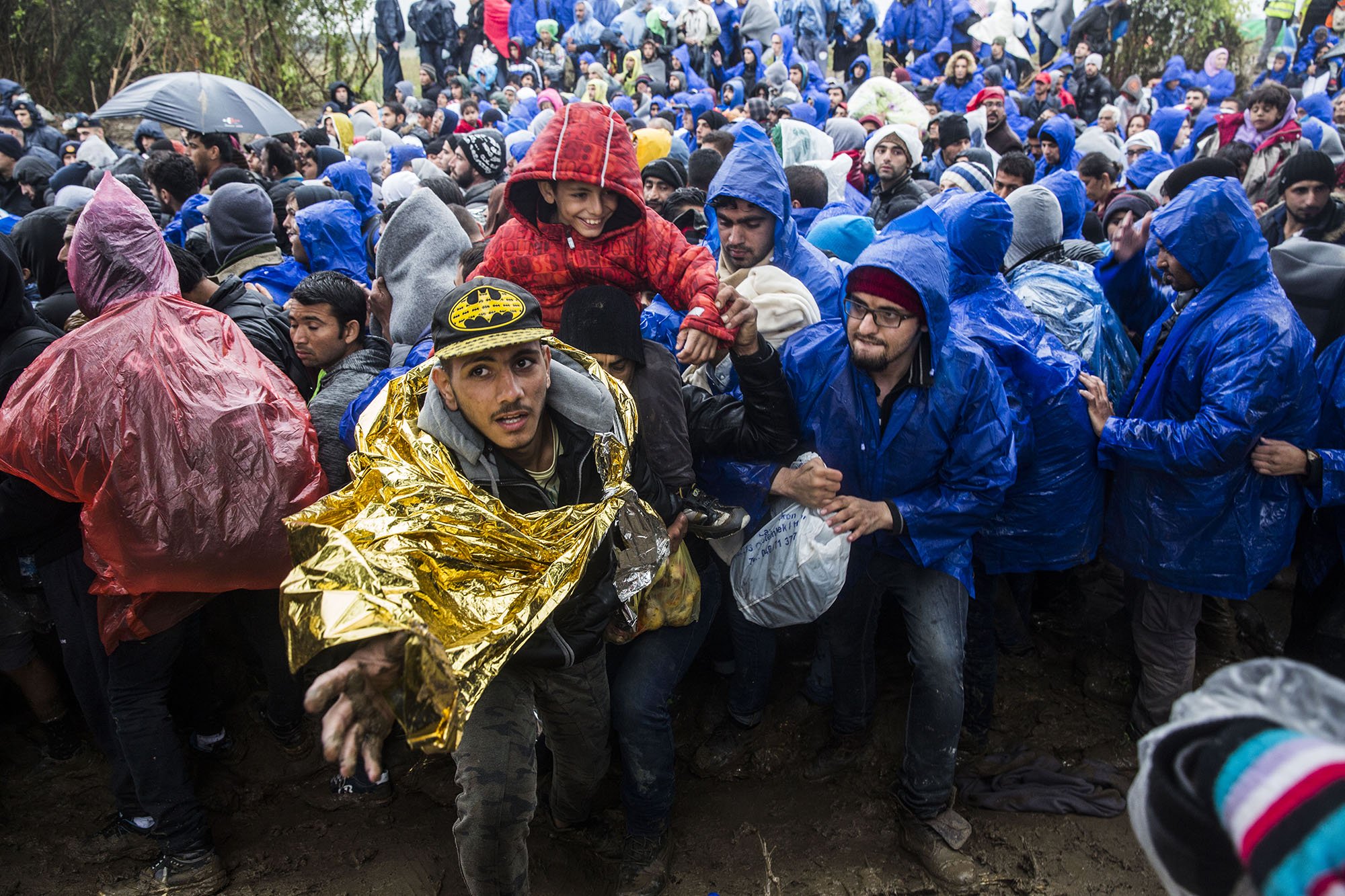 "A few days ago Bapska/Berkasovo was just a transit point for thousands of refugees going to Germany and northern Europe, but after the Hungarian authorities decided to close their borders, delays in crossing have left people stranded with minimum shelter, sanitary and hygiene conditions," says Francisca Silva, Humanitarian Advisor in Serbia.
"People are extremely nervous; tensions are growing between groups of refugees, mothers are crying with their children in their arms, worried that they will lose their chance to cross the border.
The authorities are putting all their efforts into getting people across to Croatia, but they also must provide a basic level of assistance."
MSF's teams which are providing primary health care through two mobile clinics and are observing increasing cases of hypothermia and illness related to the bad weather conditions already provided some blankets, gloves, rain jackets and are negotiating with local authorities to provide urgent shelter. 
"What we are seeing is the effect of a lack of coordination and leadership which is leaving vulnerable refugees without the shelter and support that they desperately need," says Elisabetta Faga, MSF's Emergency Coordinator in the Balkans.
"It is urgent to provide adequate transit conditions now, because, with the ongoing arrivals from Greece and FYROM, the situation can only get worse, with the risk of fueling tensions also elsewhere in the coming days and hours.
After fleeing conflicts and risking their lives crossing land and sea, babies, children, pregnant women and people with disabilities are now left stranded without proper assistance.
While they're waiting to cross the borders, people need and deserve basic humanitarian assistance, including access to food, shelter, water and toilets."
Unless adequate protections are urgently put in place, MSF warns that thousands of pregnant women, young children and elderly people will be exposed to extremely challenging conditions this winter with potentially life-threatening implications.
MSF is preparing for a large number of patients, recruiting more medical staff and increasing its stocks of tents, blankets, raincoats, and winter clothing.
Hygiene conditions tend to deteriorate during winter because people cannot find places to wash themselves and their clothes, leading to an increase in skin diseases and lice infections, so the team is also preparing hygiene kits.
"Thousands of vulnerable people continue to be exposed to dramatic conditions on their journey through the Balkans," says Aurelie Ponthieu, MSF's Humanitarian Adviser on Displacement.
"The lack of basic services is already having an impact on their health, and the situation will only get worse this winter if adequate shelters, warm food and hygiene facilities at registration and transportation points are not rapidly provided.
We cannot wait for a dramatic event to happen, safe and adequate transit conditions, adapted to the coming low temperatures, need to be guaranteed now".
Find out more about MSF's activities in Serbia .