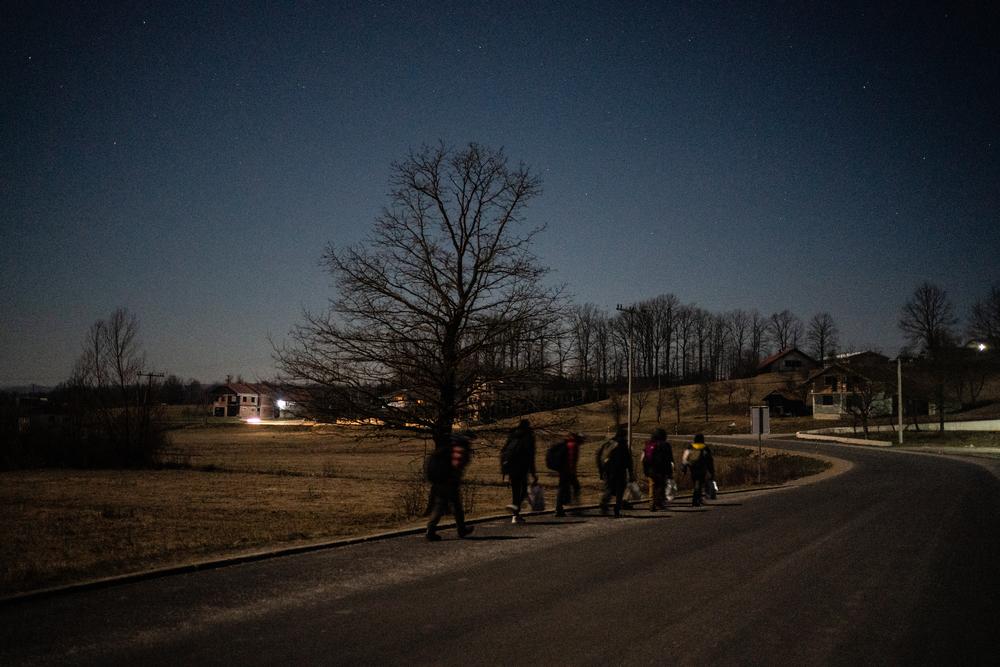 In 2020, thousands of migrants and refugees attempted to cross the Balkans in the hope of reaching other European destinations, despite illegal pushbacks and reports of increasing border violence.
From January to March, Doctors Without Borders (MSF) ran a clinic in the Serbian capital, Belgrade, offering general healthcare, mental health services, and social support for vulnerable people. We also provided general and mental healthcare to migrants arriving in Bosnia and Herzegovina. In both locations, our teams offered care to victims of physical violence reportedly perpetrated by Croatian and Hungarian border guards and authorities.

people treated for physical violence
individual mental health consultations
Also, we provided assistance to people whose health had been affected by poor living conditions, significant gaps in medical assistance, and a lack of food, shelter, clean clothes, and hygiene facilities. In the first months of the year, the COVID-19 pandemic led to extensive lockdowns in the region, which had an impact on our activities and the people we were assisting.
With temperatures dropping and the number of COVID-19 cases increasing, migrants living outside the official accommodation system were transferred to camps, where they were forced to stay. In December, we returned to the region to deliver care through mobile clinics to people stranded close to the border areas and to victims of violence.
No. staff in 2020: 54 (FTE) » Expenditure in 2020: €0.8 million MSF first worked in the country: 1991