Irene Huertas, the MSF emergency project coordinator in Cabo Delgado, Mozambique, talks about MSF's Metuge project achievements and successful handover to the Mozambique Ministry of Health, as well as MSF's strategy to scale up activities in Macomia in order to effectively respond to the urgent medical humanitarian needs in the province.
Why did MSF start the project in Metuge?
The conflict here in Cabo Delgado has triggered a major humanitarian crisis. According to the International Organization for Migration (IOM), almost 800,000 people have been displaced in this crisis and Metuge is one of the districts that hosts most of them. When MSF teams were evacuated from Macomia in March 2020 due to insecurity, MSF started to do some water and sanitation (WASH) activities in Pemba. Soon later, there was a massive influx of displaced people arriving from the conflict to Pemba and Metuge in very precarious conditions. MSF felt like it needed to help in some way, especially due to the approaching rainy season, when endemic diseases such as cholera could appear. 
We came across a population that had been victims of the conflict, witnessed violence and had seen their homes destroyed. Many people had been separated from their families and communities and lacked access to primary health care and safe drinking water, among other needs. In September 2021, we started WASH activities in Metuge and provided mobile clinics to assist the new arrivals.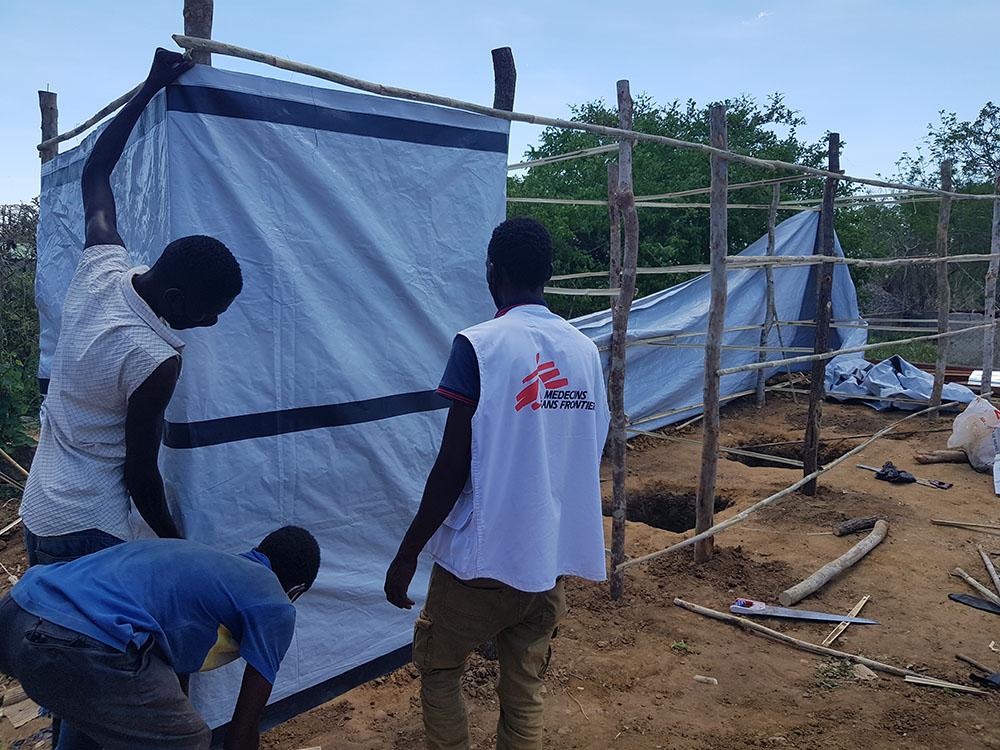 To this day, Metuge remains the district with the largest displaced population in the entire province, with the exception of Pemba. To put it in perspective, also according to the IOM, more than 120,000 displaced people have arrived in the district, which has a pre-crisis population of just 70,000.
What was MSF able to achieve for the communities in Metuge?
I would say that our greatest success was to respond quickly to this humanitarian crisis, facilitating access to primary health care for people displaced due to the conflict. We ran mobile and fixed clinics in the main IDP camps and provided access to safe water and sanitation. 
MSF was able to assist adults and children, women through prenatal and family planning consultations, and offered mental health services, a very important component considering the trauma people had experienced. We tried to improve, as much as possible, the referral system and made huge efforts in providing safe water through boreholes, rehabilitating wells and the extension of existing water networks. We also improved health facilities and worked closely with other organizations that later arrived in the district. This was essential to guarantee sustainability for these communities.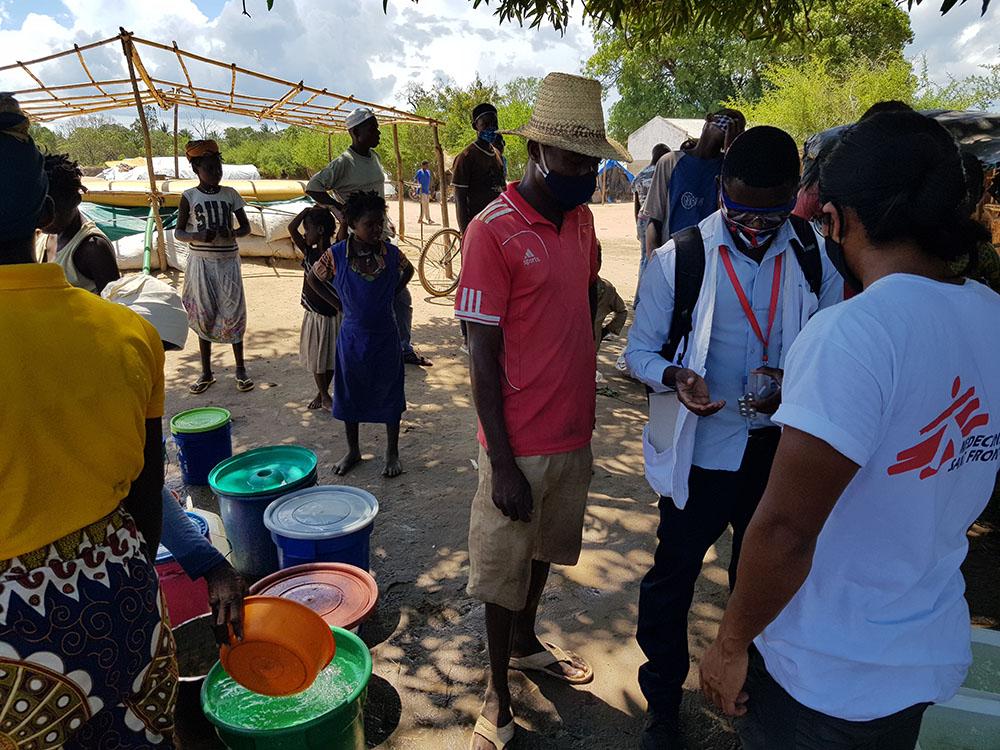 Since January 2021, we have attended more than 100, 000 patients, of which more than 20,000 were confirmed for malaria, almost 30,000 had respiratory diseases and around 10,000 had diarrhoea. We also supported more than 5,000 women with sexual and reproductive health (SRH) consultations, family planning and antenatal care. Our psychologists have conducted 1,000 counselling sessions with people who were forced to leave their homes, had their properties destroyed and were separated from family members. Anxiety was the top reported symptom by our mental health teams. Now, as we close the project, we are donating medication as well as an ambulance.
Why is MSF handing over its activities in Metuge now?
By the end of 2021, Metuge started receiving more support from other organizations. There were at least six health-related organizations present, some of which focused on development projects. Because of that, MSF stayed until the end of March in order to prepare health centres for possible outbreaks of diarrhoea, which is endemic in the region and is now handing over activities to the Mozambique Ministry of Health. This will allow sustainability and continuity of services to the IDP communities in Metuge.
 Now we will use our resources where the needs are highest. In particular, we are in the process of urgently scaling up our activities in Macomia, where people don't have access to medical care or safe drinking water.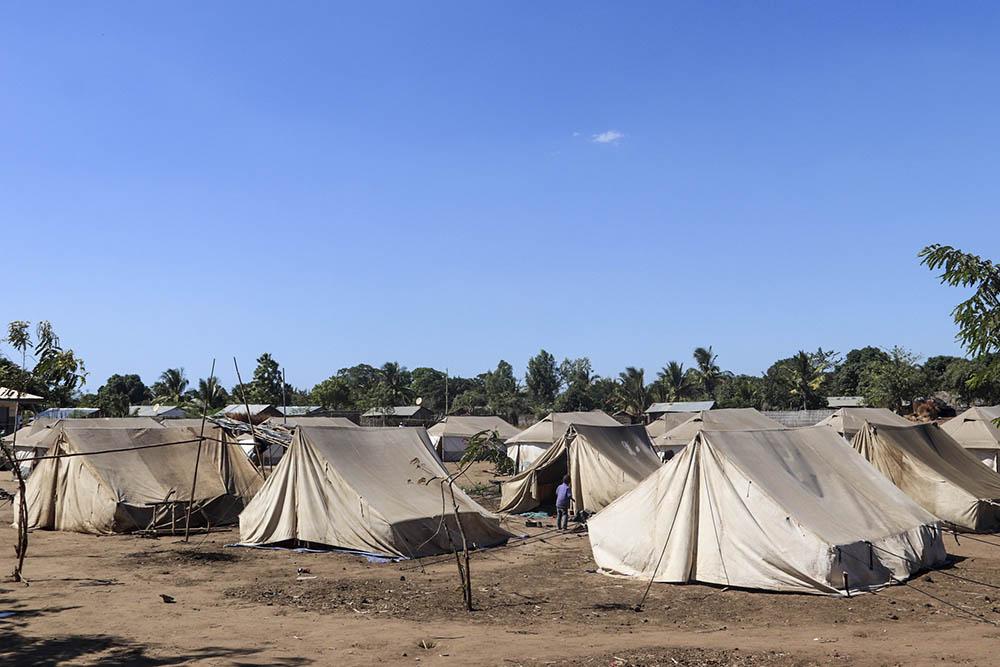 Why Macomia?
MSF had been present in Macomia since Cyclone Kenneth hit the area in March 2019. Unfortunately, at the end of March 2020, MSF teams were evacuated due to an imminent attack, which then actually occurred end of May that same year. Since then, MSF has been working "in and out", with short visits to support locally engaged staff who continue providing care despite the insecurity. 
Although Macomia was and remains one of the worst-hit districts in Cabo Delgado, Macomia town still has many people who have not fled and many displaced people from the worst-affected villages have also fled to this area seeking refuge. There has been a grave lack of humanitarian access due to insecurity, meaning thousands of people have been hiding in the bush or gathering in informal settlements, left to fend for themselves without health services, clean water and other basic necessities of life available. In other words, the level of humanitarian assistance reaching the population in Macomia district does not at all match the basic needs of the population.
Today, the security in the city has improved enough to allow the complete MSF team to come back. We are scaling up activities. Our strategy now is to increase the services we are providing, focusing on two health facilities, WASH activities, as well as implementing a mobile clinic that can reach the most vulnerable people. This is necessary not only to prevent a humanitarian disaster from unfolding but also to bring humanity and hope to thousands of people struggling to survive amid a forgotten crisis.