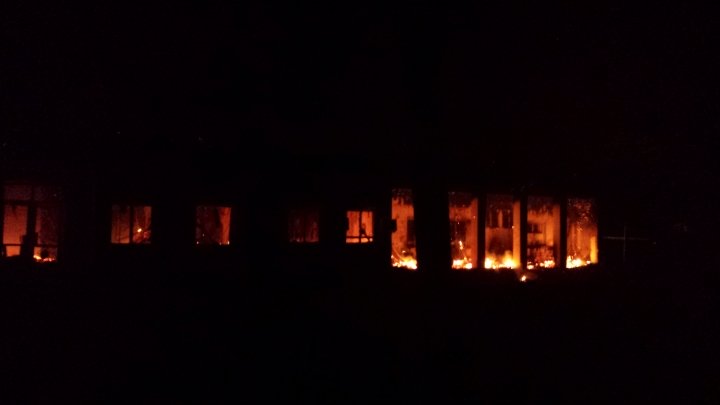 Leaders at Doctors Without Borders (MSF) condemn the attack on the Kunduz trauma centre, demand independent investigation
5 October 
"The US government has admitted that it was their airstrike that hit our hospital in Kunduz and killed 22 patients and MSF staff. Their description of the attack keeps changing – from collateral damage, to a tragic incident, to now attempting to pass responsibility to the Afghanistan government.
"The reality is the US dropped those bombs. The US hit a huge hospital full of wounded patients and MSF staff. The US military remains responsible for the targets it hits, even though it is part of a coalition. There can be no justification for this horrible attack. With such constant discrepancies in the US and Afghan accounts of what happened, the need for a full transparent independent investigation is ever more critical."
-- Christopher Stokes, General Director, Doctors Without Borders (MSF)
4 October
"MSF is disgusted by the recent statements coming from some Afghanistan government authorities justifying the attack on its hospital in Kunduz. These statements imply that Afghan and US forces working together decided to raze to the ground a fully functioning hospital – with more than 180 staff and patients inside – because they claim that members of the Taliban were present.
"This amounts to an admission of a war crime. This utterly contradicts the initial attempts of the US government to minimise the attack as 'collateral damage'. There can be no justification for this abhorrent attack on our hospital that resulted in the deaths of MSF staff as they worked and patients as they lay in their beds. MSF reiterates its demand for a full transparent and independent international investigation." 
-- Christopher Stokes, General Director, Doctors Without Borders (MSF)
"Under the clear presumption that a war crime has been committed, MSF demands that a full and transparent investigation into the event be conducted by an independent international body. Relying only on an internal investigation by a party to the conflict would be wholly insufficient.
"Not a single member of our staff reported any fighting inside the MSF hospital compound prior to the US airstrike on Saturday morning. The hospital was full of MSF staff, patients and their caretakers. It is 12 MSF staff members and 10 patients, including three children, who were killed in the attack.
"We reiterate that the main hospital building, where medical personnel were caring for patients, was repeatedly and very precisely hit during each aerial raid, while the rest of the compound was left mostly untouched. We condemn this attack, which constitutes a grave violation of International Humanitarian Law."
-- Christopher Stokes, General Director, Doctors Without Borders (MSF)
3 October
"All evidence points to the Coalition forces being responsible for the airstrikes on MSF's hospital in Kunduz. The hospital was bombed multiple times. At least 12 MSF colleagues and 10 patients were killed. Patients burned to death. Dozens were wounded.
"This cannot be qualified as 'collatoral damage' or brushed away as an 'incident'. This a gross violation of International Humanitarian Law. We need rapid, clear answers as to what happened. An independent inquiry is a must."
-- Dr Joanne Liu, MSF International President
Find out more about MSF's work in Afghanistan