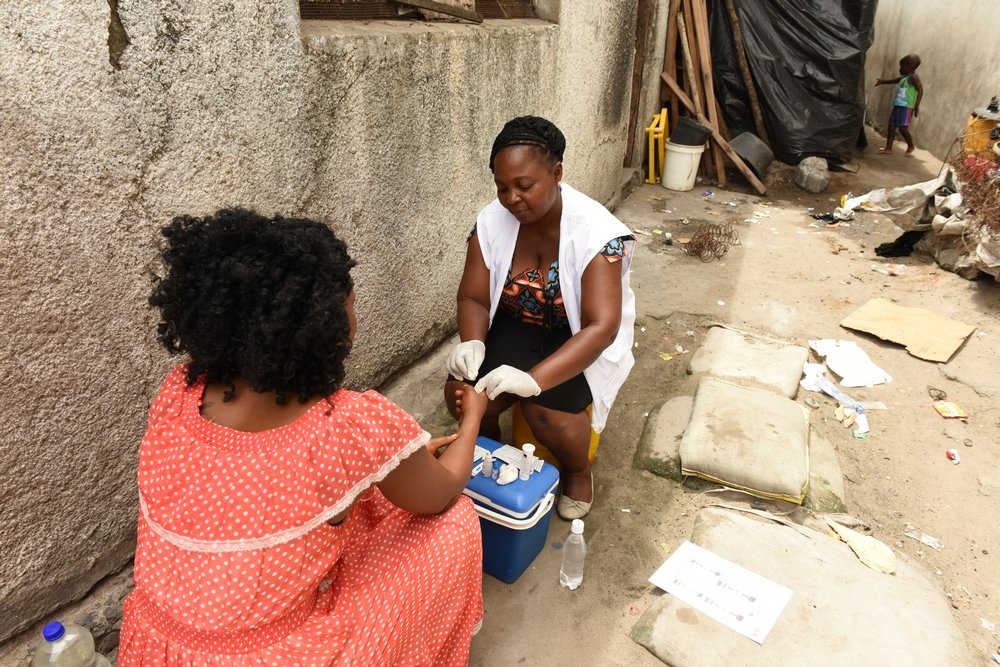 Vienna — Field research presented today by the international medical humanitarian organisation Doctors Without Borders (MSF) at the International AIDS Conference in Vienna provides further evidence that implementing early treatment initiation and an improved first-line regimen significantly reduces mortality rates and makes treatment adherence easier for patients, even in remote settings. This focus on patients is neglected in the dominating messages heard throughout the conference calling for more financial efficiencies in a time of economic recession.
In a two-year study of 1,128 patients from rural
Lesotho
, where the government has adopted new
World Health Organisation
(WHO) guidelines, patients starting treatment earlier (at CD4 counts of less than 350) were 70 percent less likely to die, 40 per cent more likely to remain in care, and more than 60 percent less likely to be hospitalised compared with those started when their disease was already advanced (< 200).
"Treating people before they get very sick is better for the individual, better for the community and actually lessens the burden on the health system," said Dr Helen Bygrave, HIV physician for MSF in Lesotho."In all this talk about efficiency, the patient gets lost." 
MSF also presented findings from its project in
Mozambique
where antiretroviral therapy was distributed within the community via community groups. This simplified approach shows that patients in remote and poor areas can remain healthy and adhere to their treatment with a limited reliance on health structures, showing similar outcomes as in clinic-based programmes and an extremely low loss to follow-up rate (less than 1%).
However, treatment scale-up is threatened by insufficient financial resources and increasing drug costs. The cost of the improved WHO-recommended first-line regimen and increasingly needed second-line drugs are coming down slowly and patent protection is limiting generic competition for newer drugs.
In another study from Lesotho, MSF showed that the new WHO-recommended first-line combination with tenofovir not only leads to better health outcomes, but that a further 30 percent reduction in the drug's price will make its cost equal to the more toxic old regimen (containing stavudine), when taking into account measures of quantity and quality of life.
 
"Drug companies have not been challenged at all on prices at this conference and the head of a major foundation even stated that drug costs are low enough and efficiencies need to be found elsewhere," said Dr Tido von Schoen-Angerer, director of the MSF Access to Essential Medicines Campaign. "What we really need are efficiencies that will benefit people with HIV. That means reducing drug costs much more aggressively, making treatment easier for patients and ensuring more resources to increase access to treatment as early as possible."