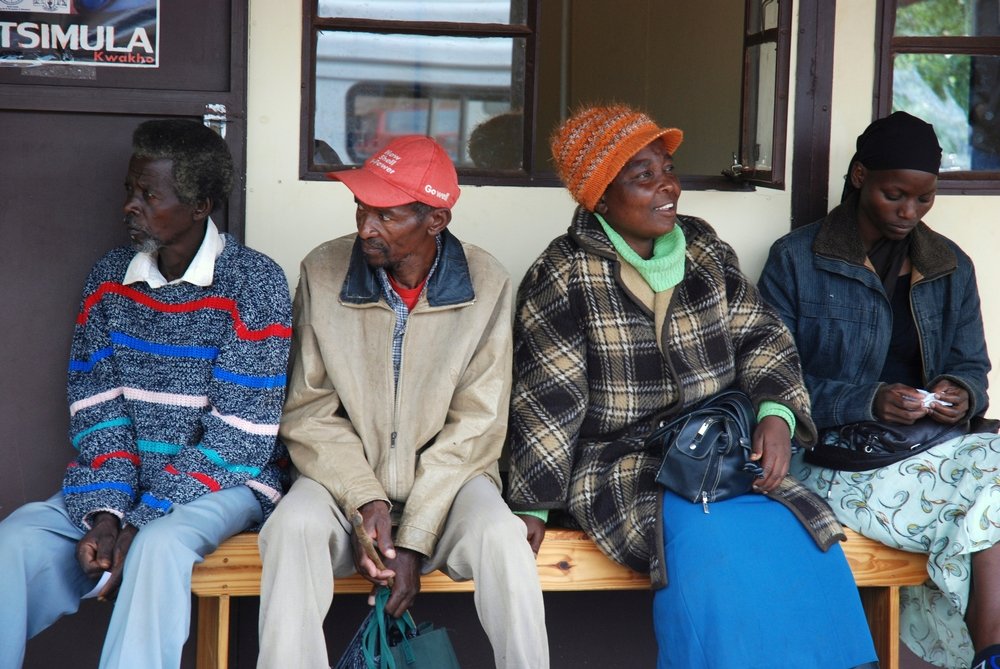 Durban, South Africa - Civil Society groups are demanding that full TB/HIV integration to become a national reality in all primary healthcare facilities. The Treatment Action Campaign (TAC), the Southern African HIV Clinicians Society (SAHIVCS), Doctors Without Borders (MSF), AIDS and Rights Alliance for Southern Africa (ARASA) and iTeach are calling for the National Department of Health to draw up new guidelines and implementation plans for full TB/HIV integration at all health facilities in South Africa.
TB
and
HIV
care was supposed to have been provided under one roof as from the beginning of April this year, according to the new anti-retroviral guidelines announced in President Jacob Zuma's 2009 World AIDS Day speech in December. There are still no signs of new TB/HIV integration guidelines, implementation plans or nurse training programmes more than six months later. At national level, the TB and HIV programmes are reluctant to come together to provide this internationally recognised model of HIV and TB care in South Africa where more than 70% of South Africa's TB patients are co-infected with HIV.
Full TB/HIV Integration:
Full TB/HIV integration is needed for optimum health outcomes in TB and HIV patients. It calls for the health care system to mobilize a response that is based on the reality of one patient having two inter related diseases that need the care of one health care worker at a single point of care, rather than the patient having to fit into the mould of an ineffectively designed system.
Full  TB/HIV integration  is where all aspects of TB and HIV care are performed by the same staff (administrative and clinical) at the same facility, as a one-stop service, which yields the most successful results  in terms of efficient use of scarce human resources and quality of patient care. This model is more efficient in comparison to TB/HIV juxtaposition or collaboration, where clinical records are shared but administrative and clinical management remained separate, or managerial integration, where the same administrative systems are used but consultations for HIV and TB remain separate.
Full TB and HIV integration calls for all primary health care workers currently seeing HIV patients to screen and test for TB, provide TB treatment and monitor progress where necessary, and conversely for all health care workers seeing TB patients to test for HIV, monitor progress and to initiate ARVs where necessary, with a single and unified filing and patient-administration system.
TB is the greatest cause of death among people living with HIV, despite TB being a curable disease. Treatment for TB and ARVs have shared side effects. TB immune reconstitution syndrome is a common complication of ART in patients on TB treatment. Earlier initiation of TB treatment and ART prevent mortality. This makes it essential for clinicians to have information on both treatments in one folder.
As Dr Nono Simelele, CEO of the South African National AIDS Council (SANAC) stated at the opeining plenary of the 2nd SA TB Conference in Durban yesterday, "By continuing to approach HIV and TB in vertical manner, we are denying patients the best benefit of our collective knowledge".
The advantages of full TB/HIV integration include providing:
Increased and earlier detection of both TB and HIV, hence improving treatment outcomes

Better uptake of ARVs in patients with TB 

Information on individual patient treatment for both diseases is available in one place, allowing for better clinical management of co-infected patients

A single approach to treatment readiness, adherence support and drug dispensing for TB and HIV

Services can be organised to limit the number of appointments for TB/HIV co-infected patients

Coherency in the monitoring of both TB and HIV
Cebisamadoda Nxumalo from the
Swaziland
Ex-Miners Cooperative Union, which is working with ARASA to push for an enhanced response from governments and the South African mining sector to excessively high rates of HIV and TB in the mining sector, explained that lack of integration creates barriers to continuity in treatment across borders. "There are two separate patient referrals for miners returning home with TB/HIV – one for TB and one for HIV – and then you face double transportation and time costs in order to access treatment and care for each of these. Some travel long distances to different towns just to avoid the stigma associated with entering an HIV-only treatment facility in their community."
Dr Francios Venter, President of the Southern African HIV Clinicians Society, calls on the National Department of Health to take the lead in brining TB and HIV programmes together. "We have been delaying full TB/HIV integration by more than a decade, to the detriment of patient's lives and health. We are all talking about it, but nothing is happening. The ARV programme provides the ideal platform to integrate services and to treat patients holistically," says Venter.
Concerns regarding the potential increased risk of TB transmission (including drug-resistant TB) to HIV-positive people should not be a barrier to implementing full TB and HIV integration. "TB infection control measures should be implemented at all of our health facilities in all areas, not only in the TB section. South Africa has high levels of undetected TB and this means that our patients are potentially infecting people with TB in all our facilities and we have very high levels of TB/HIV infection so the TB patients are in the HIV sections regardless. To prevent nosocomial transmission of TB we need to detect and treat TB earlier and start ARVs for those who need it as soon as necessary and implement proper TB infection control," said Sr Andiswa Vasi, a MSF nurse in Khayelitsha.
"There is no reason why all our primary health care facilities should not be integrating TB and HIV fully. It has been outlined in policy, but there are no implementation plans. We call on the Department of Health to draw up integration plans within the next three months and to begin implementation without delay," said Lihle Dlamini, Deputy Secretary General of the Treatment Action Campaign.