A medical team and convoy belonging to Doctors Without Borders (MSF) was ambushed on Thursday 24 August outside the town of Pibor, South Sudan. MSF strongly denounces the attack, which resulted in injuries to two staff members, a loss of medical equipment and assets and forced the suspension of some of MSF's medical programmes in the area.
The convoy, consisting of an MSF vehicle, a tractor and a team of four staff members, was en route to conduct a medical assessment in a nearby village when it was ambushed by a group of armed men. Two members of the team were beaten, leaving them with minor injuries. The team's personal affairs were stolen, alongside MSF property, including the team's vehicle.  The team was then left temporarily stranded but was able to return to MSF's facility in Pibor later the same evening.

"We simply cannot turn a blind eye to incidents like these or start believing that they are in anyway normal, despite the alarming frequency with which they've occurred," said Marie Cleret, MSF Head of Mission. "MSF is the only humanitarian organisation providing healthcare in Pibor, Lekongole, and Gumuruk, and people are heavily reliant on the assistance we provide for their survival and are already incredibly vulnerable due to the ongoing conflict. This attack represents yet another serious risk to our ability to safely provide medical care in Pibor."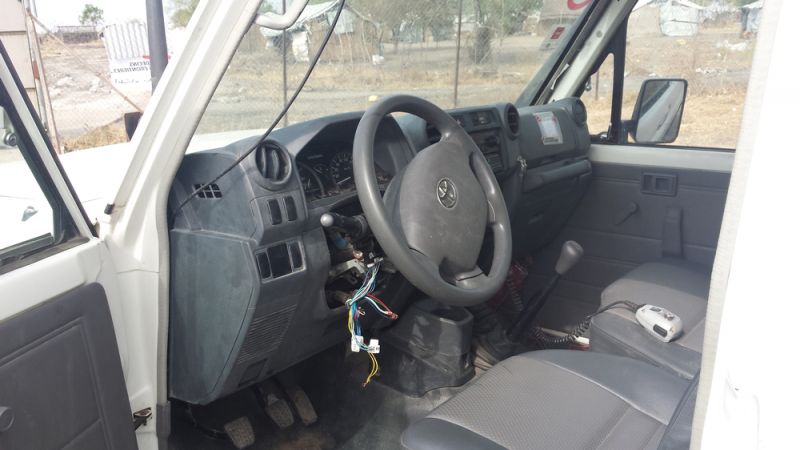 Following the incident, MSF had no choice but to suspend part of its outreach activity in Pibor, due to the increasing insecurity of traveling by road.

This is the third attack on MSF's medical facilities in Pibor in the past nine months which has forced MSF to suspend the provision of much-needed medical care. The attack comes just days after MSF's International President, Dr Joanne Liu, spoke to journalists in Juba about the need to protect civilians and respect their access to medical care in South Sudan. Over the past 18 months, 24 MSF facilities and assets have been attacked in the country.
"MSF again calls on all armed actors to protect civilians and refrain from targeting medical facilities, which deprives people of a vital lifeline when they absolutely need it most," said Cleret.  "This incident puts the local population even further out of the reach of lifesaving medical care."
In the health facilities run by MSF in Gumuruk and Lekongole, MSF provides more than 4,000 medical consultations per month, and in the first part of the year MSF provided 8,772 doses of vaccinations for children.
MSF provides an average of over 6,300 outpatient consultations a month in Pibor. In recent months, MSF has been responding to an increasing number of patients coming to its clinics with acute malnutrition and malaria.
MSF's Pibor team is based in a 37-bed medical facility where the organisation manages an outpatient department, an inpatient ward, a maternity ward, and a laboratory. 
---
Find out more about MSF's activities in South Sudan.