In 2018, Jean-Marie walked into our Tshwane offices needing help and in considerable pain. She was an asylum-seeker from the DRC, fleeing the conflict in eastern Congo. She had just given birth to a baby girl at a public hospital in Gauteng. Following her baby's birth, she was refused a birth certificate for her child until she had paid the R6,000 it cost to have a delivery there as a non-citizen. More desperately, she was also not given any medications to relieve her pain. 
Jean-Marie's experience reflects a worrying trend which shows that even in contexts like South Africa, where the legal provisions for access to care for migrants – and other vulnerable populations – are theoretically expansive and repeatedly vindicated by the country's courts, actual access can be challenging and sometimes non-existent. 
As the world prepares for the UN High-Level Meeting on Universal Health Coverage (UHC) on 21st September this week, countries like South Africa, seen as champions of UHC, must urge a dramatic shift in the current approach due to the dire state of global health financing. 
As South Africa attempts to pioneer its own 'big bang' health reforms through the National Health Insurance bill, it must accommodate the vast numbers of its population who are informally employed and, therefore, do not have employer contributions to their health insurance.
Camren McAravey
Dire state of global health financing
Funding for global health – either through domestic sources or through external aid – is plummeting. Various World Bank surveys show that among countries surveyed, health spending is expected to decrease below pre-pandemic levels. External financing from overseas donors for health is also decreasing as funding is repurposed away from health. 
The world is completely off track to achieving the UHC 2030 goals of expanding universal access to health to 2 billion more people. Yet there is no evident shift in strategy within current UHC rhetoric and various country plans aimed at executing the UHC 2030 vision.
In our report, titled Missing from the Universal Health Coverage Targets, MSF documents the widespread lack of access to healthcare for millions affected by pandemics, conflict, natural disasters, and those who are otherwise excluded from healthcare provision.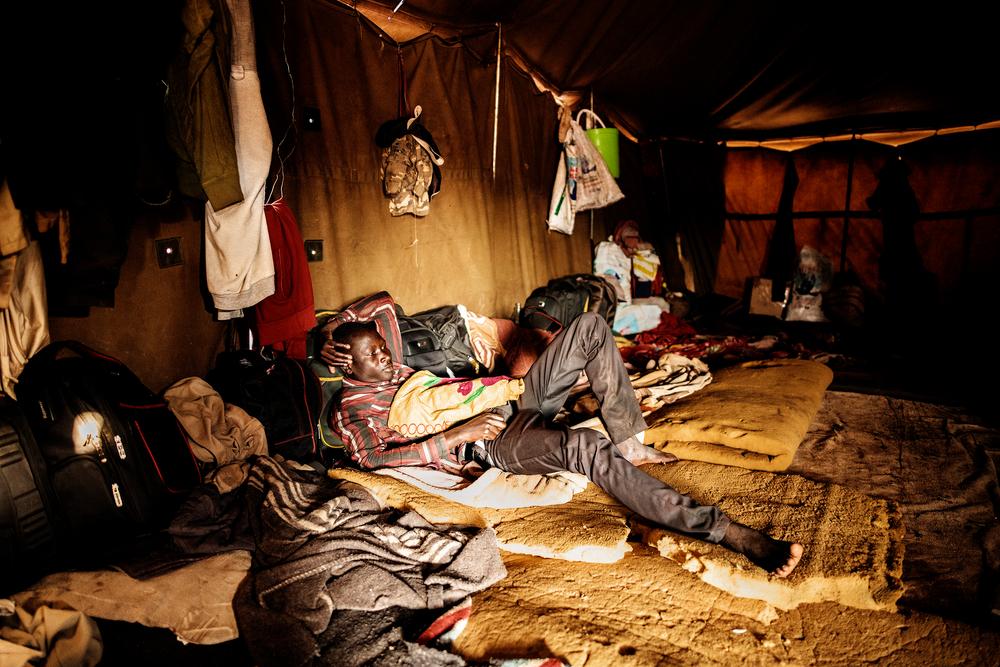 Currently, UHC plans do not respond meaningfully to concerning trends highlighted in the report (such as the eradication of free maternal care, migrants unable to access quality care, and poorly adapted plans for those who live in conflict-affected areas). Monitoring indicators on health spending track out-of-pocket spending on healthcare or catastrophic health expenditure (when people spend more than 10-20% of their household income on health expenses).  Yet there is no measure currently tracking how many people forgo seeking healthcare altogether due to its exorbitant cost or sheer unavailability. Despite 1 in 8 people around the world being migrants – with nearly 180 million people forcibly displaced within or outside of their borders – the absence of a metric to assess the preparedness of health systems to absorb migrants is an unacceptable omission, with major health consequences. 
 
South Africa is uniquely poised. 
Despite its own health system challenges, including staff shortages, stockouts of essential medicines, and a persistently high TB and HIV burden, together with a rapidly growing non-communicable disease (NCD) burden, South Africa's public health system often heroically seeks to uphold policies guaranteeing far-reaching access to care. 
The public sector does so despite its vastly smaller per-patient budget compared to the private sector health budget:  50% of total health spending serves 86% of the population.  Access to primary care in South Africa is free to all who live within the country's borders. The enactment of this policy in 1996 led to an increase in health-seeking behaviour towards preventative care (vaccines) across the population. 
South Africa's adoption of the policy to provide free maternal and child health services to all within its borders has been credited with significant gains in reducing mother-to-child transmission of HIV. Despite some attempts to diminish this policy and reports that there are still (particularly migrant) mothers who get turned away from facilities, the country has largely maintained this access. 
Despite catastrophic denialism policies towards HIV under the Mbeki administration, South Africa now provides the world's largest anti-retroviral treatment program which is free for millions of people living with HIV. 
During the recent COVID-19 pandemic, despite the difficulties in providing access to vaccines to undocumented individuals (nationals and migrants), South Africa adopted a policy of providing free vaccines to all who needed them, instituting vaccine drives in areas where undocumented individuals were living.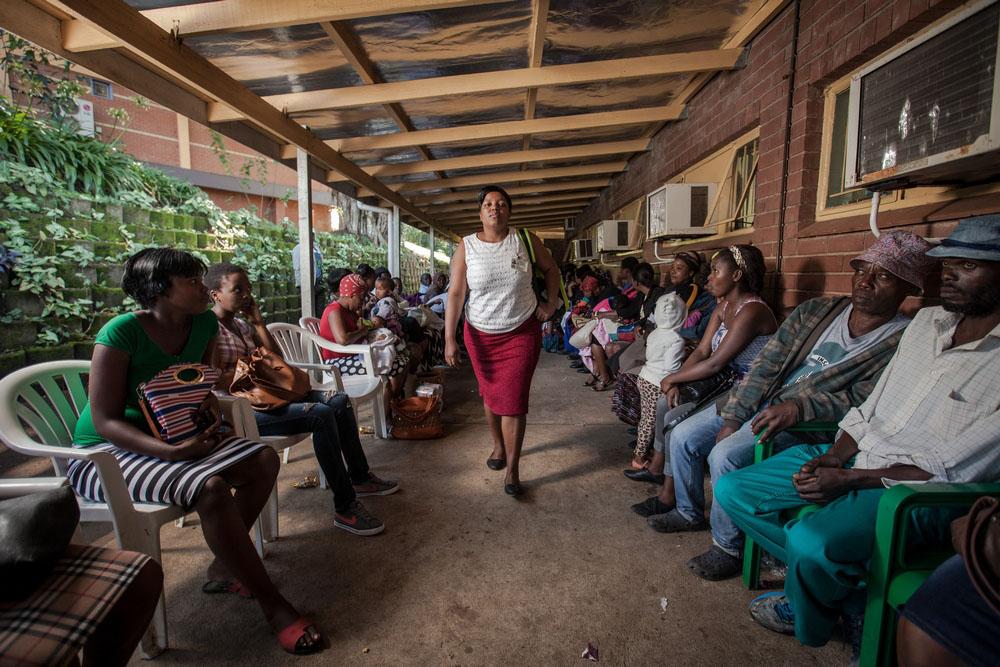 What South Africa must push for 
Overseas assistance for health must be maintained even if it should be better targeted at those who need it.  South Africa's delegation to the UNHLM must fight for access to free initiatives, especially for maternal and child health, using its experience in public health and its network of human rights obligations. Based on its own experience in establishing a private/public sector cost-sharing mechanism for managing patients during the COVID-19 pandemic, South Africa offers lessons on how to adapt its approach to UHC during crises. It should push for UHC plans to specifically account for how they would respond to health crises. 
Finally, as South Africa attempts to pioneer its own 'big bang' health reforms through the National Health Insurance bill, it must accommodate the vast numbers of its population who are informally employed and, therefore, do not have employer contributions to their health insurance. Attempts to provide a means to protect against financial ruin due to a dreaded illness must account for the workforce as it currently exists. 
Through South Africa's extensive experience and its ongoing challenges, it is therefore well positioned to lead the world in advocating for specific changes to the UHC agenda in order to better serve low and middle-income countries.