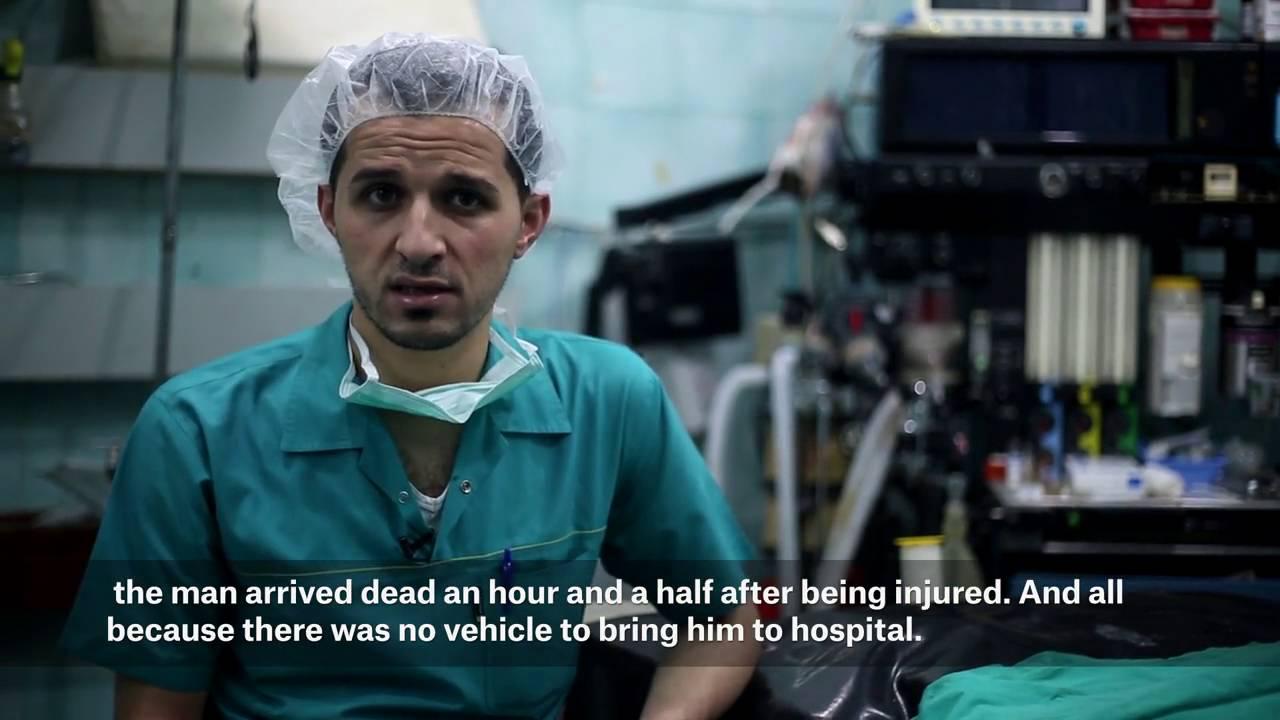 Besieged east Aleppo is home to 250,000 people, and the few remaining hospitals in the area are overwhelmed. Doctors work around the clock without sufficient resources to treat patients. Dr Abu Huthaifa is one of the only surgeons remaining in east Aleppo. He works around the clock to save lives. 
"Over the past two weeks, since the intensity of the bombing by Bashar's and Russian forces increased, we've been working almost 24/7 and we've been receiving wounded people around the clock.
There have been killings on a daily basis.We received a patient at 4 am. A bomb had exploded next to his house while he was sleeping, and he was hit by shrapnel in the chest. His family tried to get him to hospital as quickly as possible. 
But because of the shortage of ambulances, due to the lack of any kind of fuel to run them, the man arrived dead an hour and a half after being injured. And all because there was no vehicle to bring him to hospital.
 Even though the hospital might only be 10 minutes away from the site of the incident. Another patient we received was injured in a massacre, and he needed a laparotomy,  but all the operating theatres across Aleppo were overwhelmed, and we had to put him on hold until one became available. 
Unfortunately he died, because there was no space in any operating theatre around Aleppo for us to perform the surgery."
Please share and use the hashtag #DoctorsOfAleppo