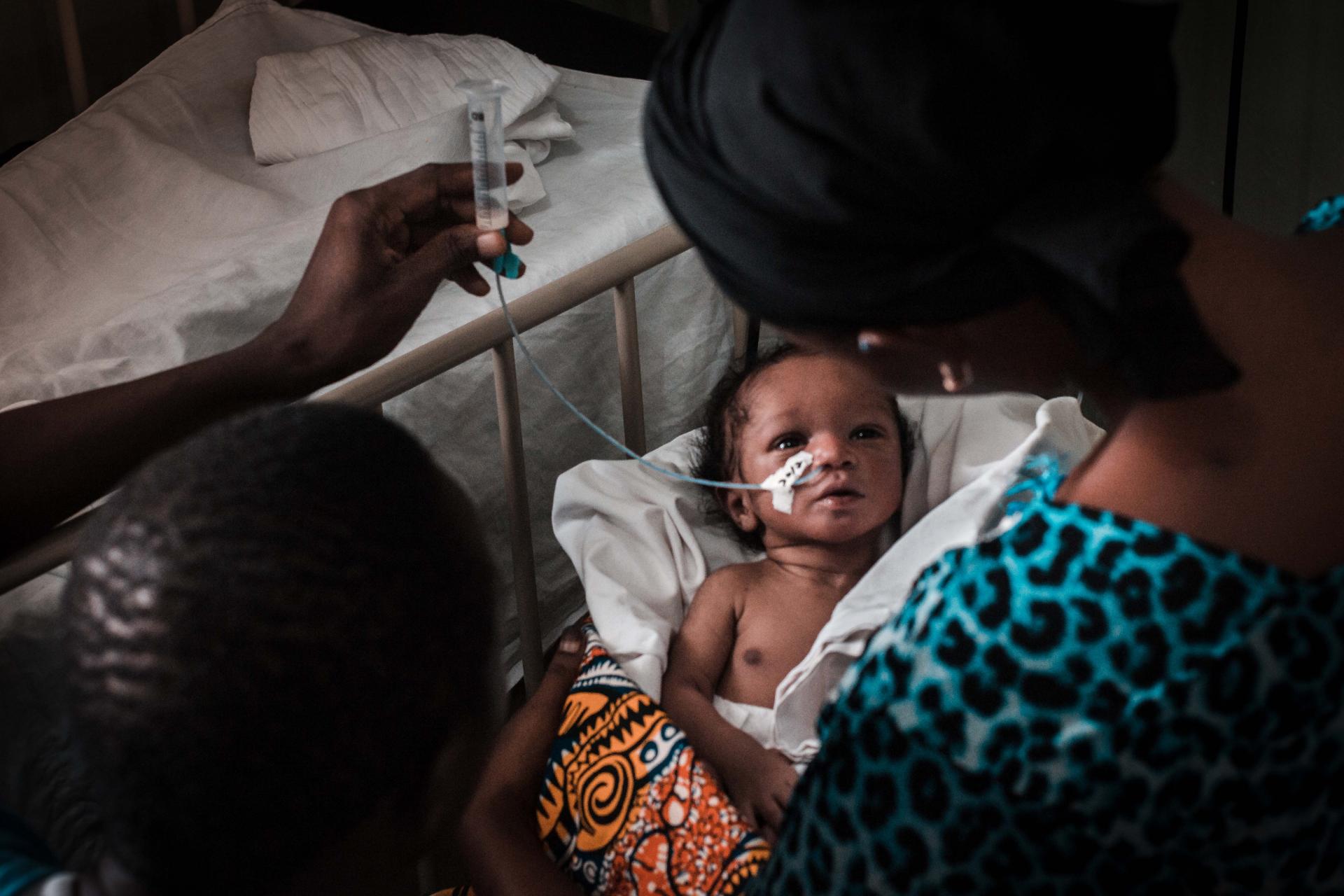 For nearly six years, Doctors Without Borders (MSF) has been working in Guinea-Bissau to improve paediatric care. In 2020, we ended our activities, handing many over to the health ministry.
Our overall objective in Guinea-Bissau was to reduce the number of deaths in the under-15 age group in areas of the country which had some of the highest infant mortality rates in the world. The main diseases affecting children are respiratory infections, malaria, diarrhoea, and meningitis. Among newborns, the leading causes of death are asphyxia and neonatal sepsis.
We managed the 15-bed paediatric emergency room as well as the paediatric and neonatal intensive care units (with a total of 64 beds) in the country's only tertiary facility, Simão Mendes national hospital, in the capital Bissau. We established a triage system in the paediatric emergency unit to guarantee faster and more efficient treatment.

emergency room admissions
patients admitted to hospital
We also supported Ministry of Health staff with management skills development and training, both for their regular activities and for the COVID-19 response. Neonatal care requires many resources, but MSF proved it was possible to go beyond the basics, and treat the most complex and critical patients by introducing new protocols and technologies that are not usually in place in low-income countries. When our teams left in June 2020, we handed over not only the facilities, but also biomedical equipment, pharmaceutical products, a specialist laboratory for emergency services, and a knowledgeable, experienced and enthusiastic team.
No. staff in 2020: 130 (FTE) » Expenditure in 2020: €2 million MSF first worked in the country: 1998