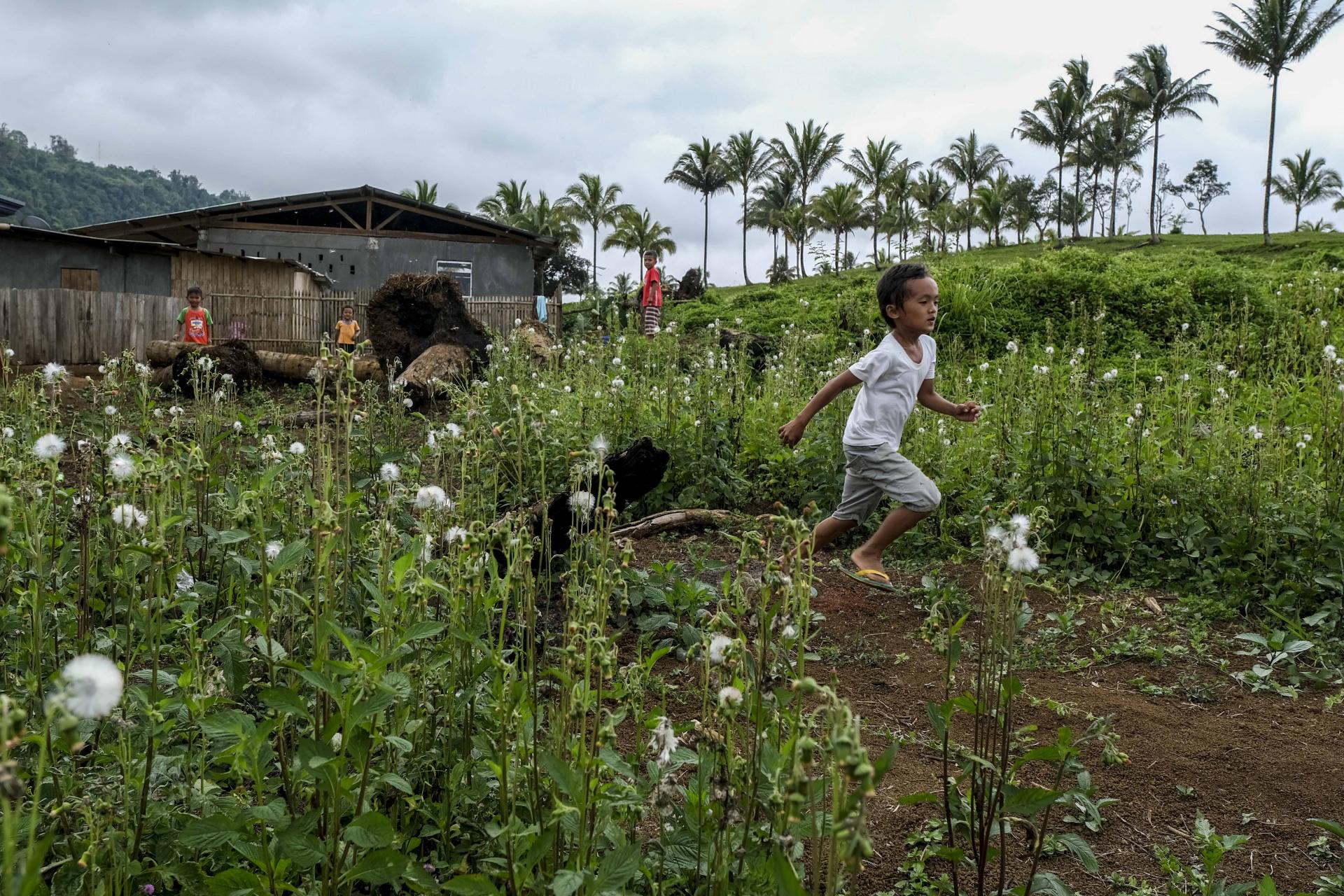 In the Philippines, Doctors Without Borders (MSF) worked to improve sexual and reproductive healthcare for Manila's slum dwellers, assisted internally displaced people in Mindanao, and responded to COVID-19 and natural disasters.
In 2021, we launched a new TB project in the densely populated and impoverished Tondo area of the capital, Manila.

In the southern city of Marawi, we continued to provide general and mental healthcare to people displaced and affected by the armed conflict that erupted between the army and a group related to the Islamic State group in 2017.

In 2020 and 2021, our teams supported in the response to the COVID-19 pandemic and, in 2022, to the typhoon Rai response in Northern Mindanao.
Our Activities in Philippines in 2021
STAFF IN 2021(FULL-TIME EQUIVALENT)
YEARS MSF FIRST WORKED IN THE COUNTRY
MSF IN PHILIPPINES IN 2021
In 2021, Doctors without Borders (MSF) launched a new project in the Philippines to tackle the alarming tuberculosis (TB) incidence rate, which, at 554 cases for every 100,000 people*, is the highest in Asia.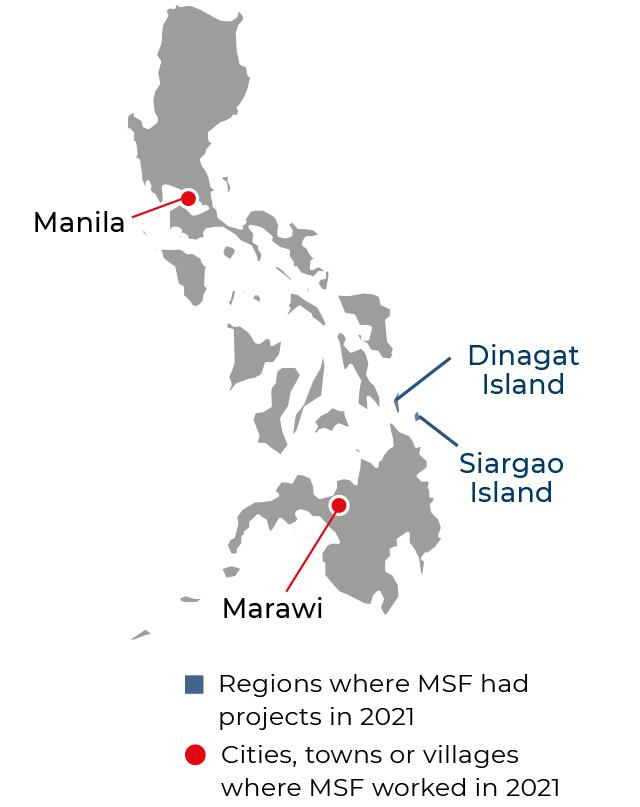 Highlights of of our activities in Philippines in 2021
We decided to open the project in the capital region, Metro Manila, since it has the highest prevalence, and focused activities on the slum communities of Tondo.
MSF had already worked in Tondo, so we were familiar with its particular health challenges: it is a densely populated, impoverished area, served by only a few health centres with limited staff. Tondo also had a very low case detection rate, and the community had limited access to diagnosis. Furthermore, since the onset of the COVID-19 pandemic in 2020, community outreach had been restricted, and many health centre staff had been reallocated to quarantine facilities and vaccination.
In 2021, we began coordinating with the City of Manila Health Department, and started our first active case-finding activities in June. In addition, we provided TB preventive treatment and developed materials for patient education and counselling.
In the southern part of the Philippines, we continued our work in Marawi, in the Bangsamoro Autonomous Region in Muslim Mindanao. We provided people displaced and affected by conflict with general and mental healthcare, as well as treatment for non-communicable diseases, in several facilities.
The year closed with an exploration in Northern Mindanao, which was ravaged by Typhoon Rai (local name Odette). Our teams visited the hardest-hit areas of Surigao del Norte province, including the islands of Siargao and Dinagat, to assess the needs and prepare a response.
*World Health Organization Tuberculosis Fact Sheet, October 2021

PEOPLE STARTED ON TREATMENT FOR TB, INCLUDING 10 FOR MDR-TB