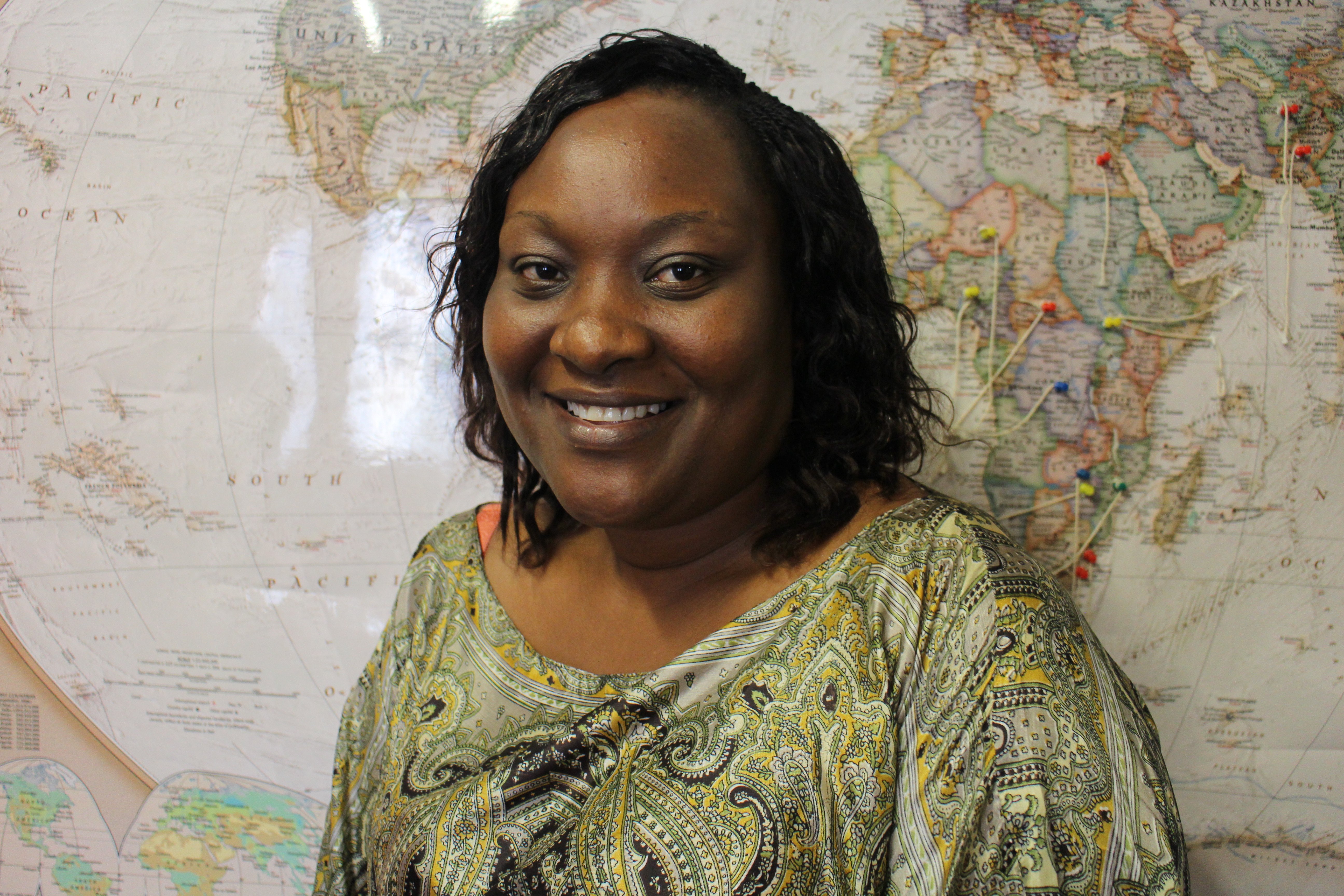 Corina Moffat, worked in South Sudan as a Human Resources Manager for 8 months. The married mother of four worked at MSF's healthcare centre inside a refugee camp for Sudanese refugees in Maban county in the Upper Nile State, 45 km away from where conflict took place. Prior to working South Sudan, Corina worked in Malawi and Sierra Leone during the Ebola outbreak in 2014.
 
Why work for MSF?
In Malawi there was a dire need for access to HIV treatment and MSF was in the forefront intervening. MSF helped a lot of Malawians. Witnessing the work MSF did, was motivation enough for me to work with the organisation. Against all odds I have seen Ebola patients surviving with the massive help of MSF teams.
 
Tell us more about the MSF's work in Maban
Our project provides primary healthcare for about 54,000 refugees and the host population. it's slowly becoming more than a health centre but operating more like a hospital. We provided maternal health services, vaccinations, primary healthcare outreach health and emergency services. The project wasn't directly affected by the conflict but we dealt with the influx of peopling fleeing violence from elsewhere. 
 
What did a normal working day look like in South Sudan?
I would arrive at work just after 07:00 to plan my day and to get an early start. I would care of finances, managing staff and ensuring that all aspects of administration run smoothly. It was a big project and I was responsible for the administrative management of 280 local staff working in the health centre - everyone from nurses to security guards.  
What kind of difficulties did you come across in your daily work?
What was challenging was to fulfilling all the administrative and management tasks manually, dealing with paper records and the challenge of making payments in such a remote area. Twice a month for two days we ask staff to line up for salary payments, but it also gave us an opportunity to share important work-related information that helped activities run smoothly.
The project also employed experienced refugees due to the low level of education and experience in Maban – and she says the refugees were quite sensitive, which she says was understandable because of the situation they are faced with.
We faced many limitations such as the level of education people have in this remote area which made our recruitment processes very challenging. It was also common that work was interrupted when some of the refugees who worked for MSF would flee for their safety when they felt insecure inside the camp. 
 
What stood out from the assignment?
For me visiting the maternity ward and the tiny newborn babies were most memorable. There was one baby who was born weighing less than a kilogram. The infant stayed under intensive care for two whole months and it was very fulfilling to see him grow to a normal weight thanks to the care our medical staff provided. More children get the chance to live and survive through the work of MSF.
 
What was the most fulfilling moment of the assignment?
The enthusiasm and optimism of South Sudanese in the midst of ongoing violence. Our colleagues worked hard and did a great job, instilling confidence in us as a team. 
 
Was it hard to adapt to a different way of life in Maban?
MSF is about diversity and by exhibiting humility it makes it easier for fieldworkers to integrate into communities.  I've learned to be flexible, humble and willing to learn about people's cultures wherever I work.
 
How supportive is your family of your career with MSF?
My family is very supportive, I'm a mother of four and my youngest child is nine years old. I do always miss them a lot but I hope they can learn from my experiences working in different countries.
 
What's next for you?
Working in another country would do me good. I want to experience more of MSF. I've worked with refugees and in Ebola and HIV projects. I really would like to develop my skills in a coordination position.
Find out more about MSF's work in South Sudan