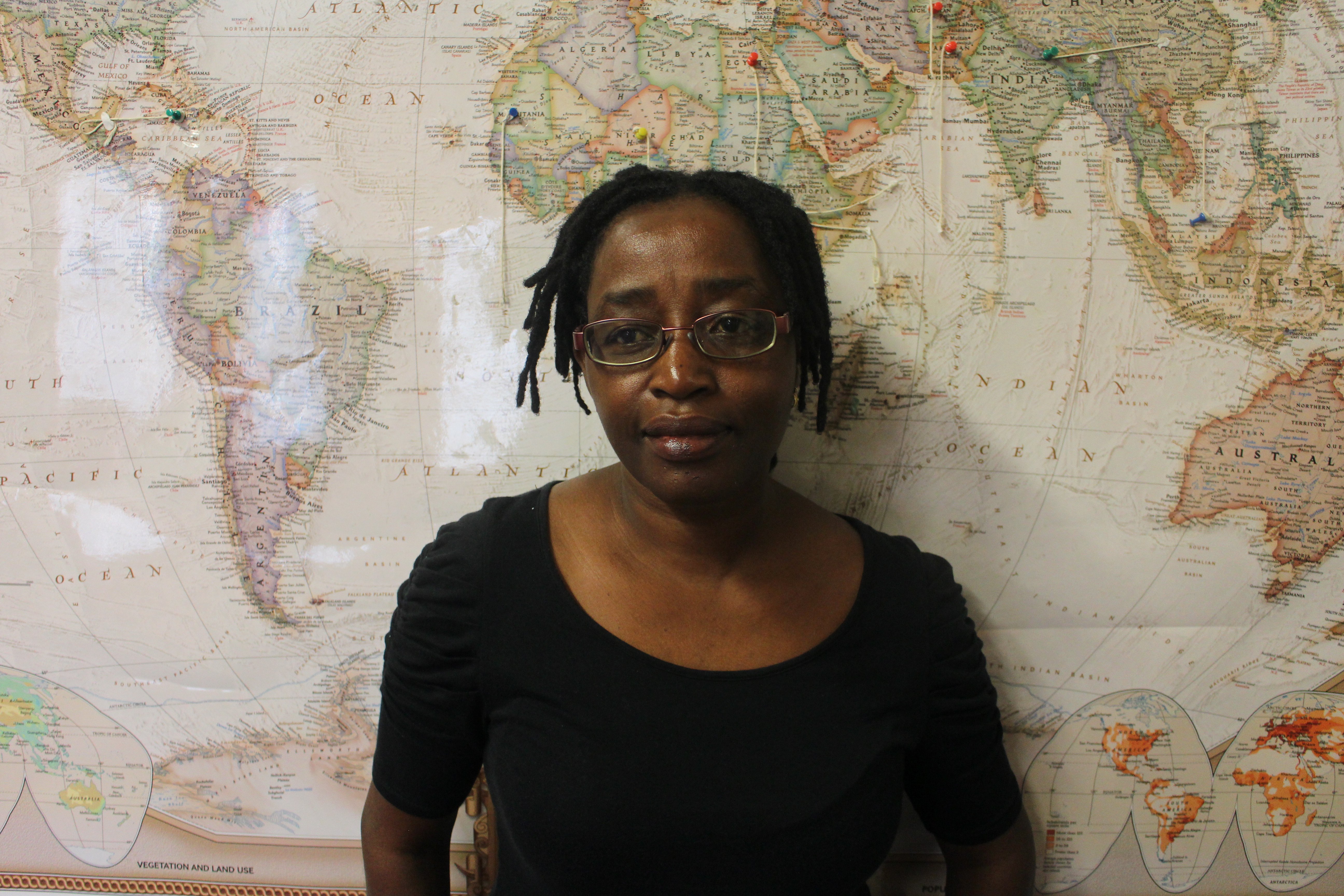 Tambu Matambo, 51, spent the last 12 months in Beira, Mozambique as a Project Medical Referent. She was in Mozambique from January 2015 to January 2016 where she worked on the corridor project for key population mainly commercial sex workers, truck drivers and Men Having Sex with Men (MSMs).
What is the focus of the Beira project?
MSF's focus in Beira is to reduce HIV mobility and morbidity for key population i.e. commercial sex workers, truck drivers and MSM. The project started in June 2014 and was supposed to end this year, but more work still needs to be done.
The project also focuses on health promotion, testing and linkage to care for those found to be HIV positive or those engaging in unprotected sex, while for those who are negative MSF offers Oral pre-exposure prophylaxis of HIV infection (PrEP) – According to WHO, PrEP is the use of antiretroviral (ARV) drugs by people who do not have HIV infection in order to prevent the acquisition of HIV.
MSF has been distributing condoms and lubricants to the key populations and offering a number of healthcare services to the key populations
Hepatitis B and C testing
What was your approach in making sure you reached out to as many key populations as possible in Beira?
Our project was targeted at sex workers from mainly Zimbabwe, Malawi, Mozambicans, MSMs and sometimes truck drivers. When I was in Mozambique, we received about 30 sex workers mostly Mozambicans. Most Zimbabwean sex workers would stay in one place or area, so we would target their landlords/ladies who would help us in approaching them and negotiating with them so we could speak with them.
Normally we would do our outreach either around 10 in the morning (to give them time to rest after working at night) or around 3 in the afternoon before they start working. We would discuss openly various issues i.e. use of condoms, risk behaviours that could expose them to danger, testing and treatment.
What were some of your roles and responsibilities in Mozambique?
I was responsible for all medical activities in the assignment / was the final authority on all medical activities
Had to ensure that all set objectives of the medical team were met
Was responsible for setting up meetings with authorities and other like provincial medical officers to discuss critical health issues i.e. viral load (this was my major role)
Was responsible for making international orders for lab and medical items (these were done separately)
Why did you choose this assignment?
It was a different type of assignment and I was looking forward to new challenges. I almost went to Ukraine at one point where I wanted to go and work in a prison project, but I was not successful, so when this opportunity landed on my doorstep, I was super thrilled.
What are some of the key achievements you registered both personally and professionally?
Professionally, I am super proud to have led discussions that led to the authorities agreeing to have routine viral load testing
Acceptance with the local provincial authorities in Sofala Province was an extremely huge achievement for me
The general improvement of medical care for the Key population
What are some of the challenges you encountered during this assignment?
Language was the biggest challenge because Portuguese is the official language for Mozambique, so it was really hard to get a good translator to convey the exact message I wanted to convey. Meaning was lost along the way.
The stigma that key populations faced in health facilities was sometimes overwhelming for me.
What was the best part of your job?
It was my first time to work with key populations, so this experience was different and refreshing. The beneficiaries I worked with were very open and free to share their experiences and were really receptive to new ideas, new thinking, so I really enjoyed working with them.
Also, we identified peer educators from within the beneficiaries – the way they spoke to fellow beneficiaries was fantastic because they were able to separate their sex work from their peer educators' role. Being able to work in an HIV project was exciting for me because it has been a while since I worked on an HIV project. I am so happy that my knowledge of HIV is back now.
Which were the most fulfilling moments for you?
Having been able to successfully fight for the introduction of viral load testing /monitoring in the province was exceptional. We now have two pilot projects running i.e. for routine viral load and we have managed to push for the supply of 3 month ARV supply in order to improve the quality of care for people living with HIV.
Being able to reorganise a pharmacy at Munyafa was a good experience because even the pharmacist there is extremely proud. This has increased efficiency. I am hoping we can improve other centres as well.
MSF has made me a better clinician and midwife
What keeps you motivated?
Working for MSF is a motivation in itself because we reach those people in most need of medical care and this is quite fulfilling because I feel I have a purpose in life. The kinds of assignments I have been to have been really amazing and I am motivated to continue working for MSF.
Being in Afghanistan made me realise how our service or our work is appreciated. At times I would get patients who were extremely sick and were almost headed for the morgue, but we managed to resuscitate them, treat and would see them recover – wow this is always amazing.
What skills did you gain while on your assignment?
Management and risk factors of Key Population in terms of HIV and human rights issues
What are your future plans?
For now, I am taking a short break, visit my family in Kwekwe, Zimbabwe before leaving for Afghanistan for my next assignment. This time, I am going back to Afghanistan with another organisation. This is not the end of the road with MSF, I still have a lot of work to do with MSF, and so MSF will always be my home. I will come back – I really wanted to go back to Afghanistan, so when I got this opportunity I couldn't say no!
 
Find out more about MSF's work in Mozambique