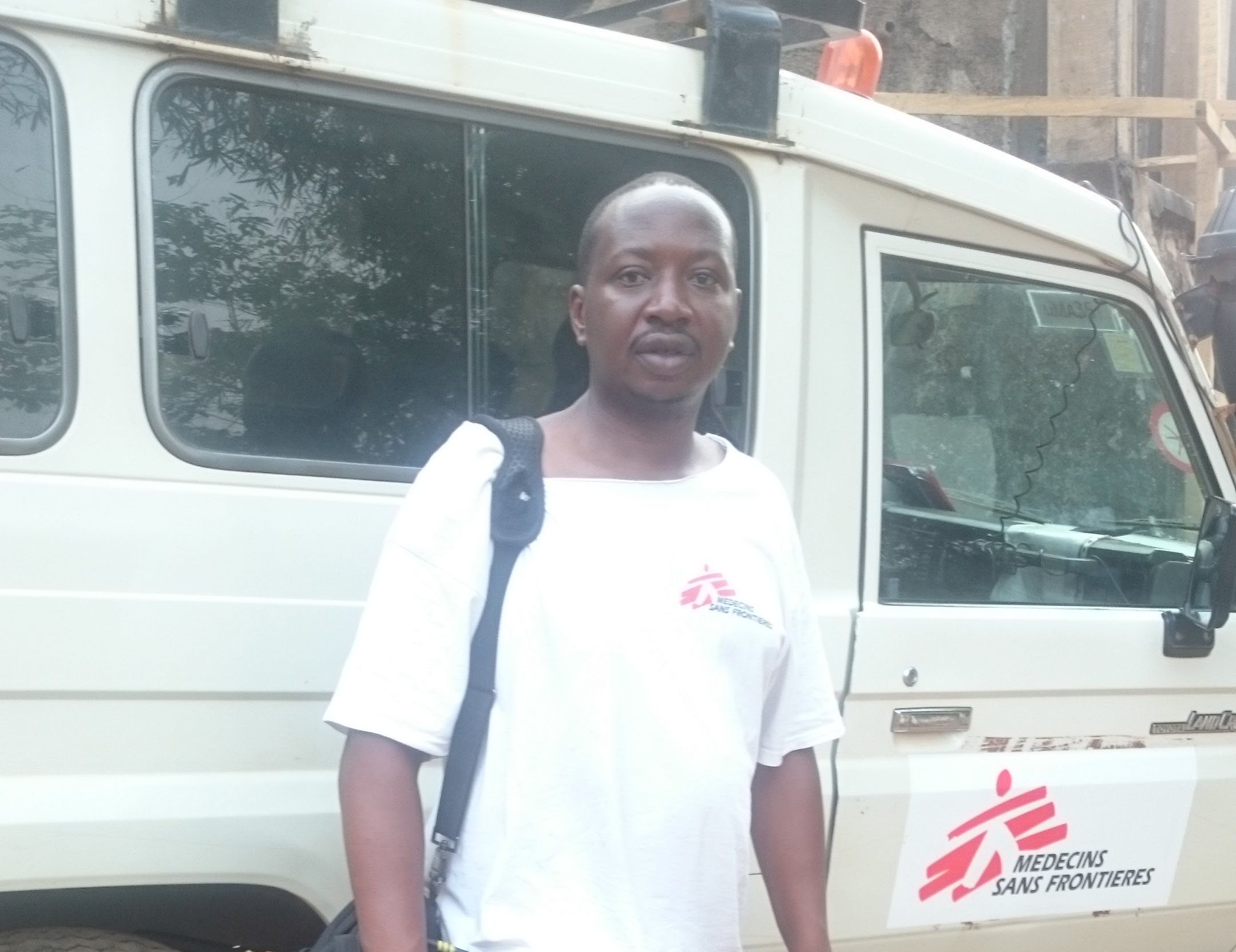 Venant Niyikiza, a gynaecologist and obstetrician from Rwanda, has just returned from working in an MSF-run health centre called the Centre de Sante des Castors in the Central African Republic (CAR). 
Over his month-long assignment - his first with MSF - Venant used his passion, skills and experience to promote child and maternal health. Although he worked in tough circumstances, it is saving lives and seeing the joy in mothers' faces after delivering their babies that kept him going each day.
 
What work did you do while working in the CAR?
I worked as an obstetrician where I trained and supervised a team of 10 general practitioners to carry out complicated deliveries of babies. The midwives were responsible for doing normal deliveries.
What did you most enjoy about your job?
I really liked working in the health centre as it was so valuable to many people. There were around 600 deliveries in the centre each month. It was very rewarding for all the medical professionals to see good results from our hard work even though we were working in a challenging situation.   
What were the challenges of your work?
The extreme heat led to high levels of sweating which increased the risk of patients getting infections. Fortunately, none of them acquired any infections. The volatile situation in the CAR meant that MSF staff couldn't work after 10:00pm for security reasons.
Did you gain any new knowledge about yourself or your work?  
A paediatrician we worked with taught me that one should not aspirate a baby to free their airways, which was very useful knowledge for me. On a personal level, I learnt that I am able to adapt well to working in a different country and under difficult circumstances.
What are the biggest differences between Rwanda and the CAR?
While Rwanda has five million people, the population of the CAR stands at 12 million. As CAR is politically unstable, people are poorer and less educated than they are in Rwanda. The hospitals and health centres in CAR have fewer laboratories and equipment than they do in Rwanda. Access to healthcare is also more affordable in Rwanda than it is in the CAR because there is health insurance. Large numbers of people in CAR can't afford healthcare so end up taking herbs to try and heal themselves. 
Why did you decide to join MSF?
I chose to work for MSF as I like helping people and this organisation gives free care to people who are really in need. I also wanted to gain experience working in an international organisation. I didn't join MSF for the money, I did it to volunteer and to save people's lives.
#FieldworkerFridays
Find out more about MSF's work in Central-African-Republic.