MSF has been working in Kibera, Nairobi's biggest slum home to 280,000 people, since 1997, providing comprehensive basic healthcare, as well as treatment for HIV, TB, SGBV, and non-communicable diseases to the inhabitants. On 30 June 2017, MSF will be handing over 2 clinics to the Nairobi City County Health Services.
Over the 20 years, the organisation has provided antiretroviral treatment to 10,508 people living with HIV. 3,448 people were successfully treated for TB and 20 people for multi-drug-resistant tuberculosis (MDR-TB). In total 6,306 patients were enrolled in non-communicable diseases (NCDs) care. Today, Kibera has evolved to become a more established community, with fully improved access to basic services.
What started as a response to the outbreak of HIV in the region to help contain the epidemic, advanced gradually to offering comprehensive primary healthcare, with specialized HIV services, due to the growing needs of the population.
Plans to construct a modern health facility were initiated in 2007, as part of the handover process. The construction of the hospital was completed in 2013.  At the end of 2016, MSF initiated the process to hand over the Kibera facilities to the Nairobi City County Health Services, who will take charge of the projects, with support from MSF during the initial year, before pulling out.
Reasons for leaving Kibera
After an intervention by MSF, the situation in Kibera has stabilized over the 20 years and the local authorities are able to sustain the services. With the arrival of other organizations and an increased effort of the Kenyan Authorities to provide health care in Kibera, the access to healthcare for people living in Kibera, especially in terms of HIV, TB and primary health care have significantly improved.
MSF has confidence in the ability of the Nairobi City County Health Services to handle the project with high standards of professionalism.
MSF needs to focus on other areas that need urgent healthcare intervention that MSF is able to provide while expanding its capacities for emergency preparedness and response.
Central to the story of transforming access to medical care in Kibera has been the involvement of the community.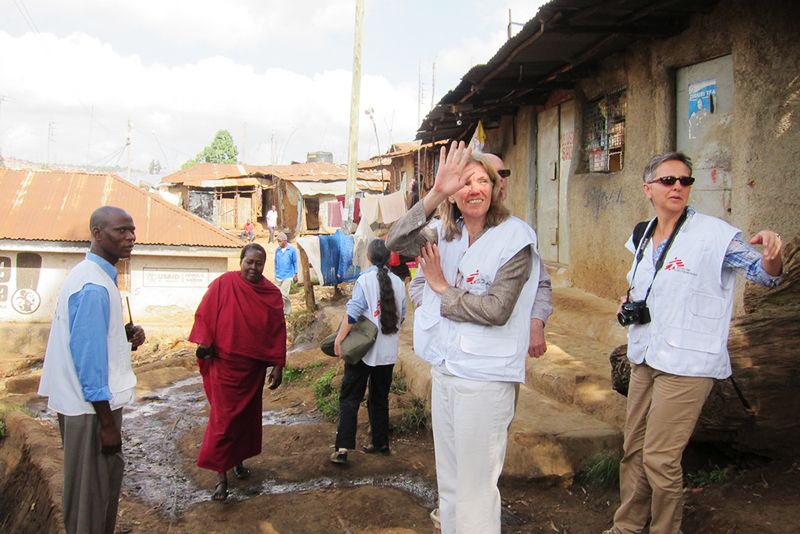 MSF will still be in the Nairobi, but will not be involved directly in the management of the hospital. Involvement in the county will be, as per MSF's Charter, emergency response, and other health-related issues that the DoH may not be able to handle alone in time to prevent protraction.
Find out more about MSF's activities in Kenya.