Over the last three months, escalating violence in Syria has caused an unprecedented flow of refugees into neighbouring countries. According to the Jordanian authorities, an estimated number of 400,000 are now living in the country.
Zaatari camp, located 10 km east of the Jordanian tow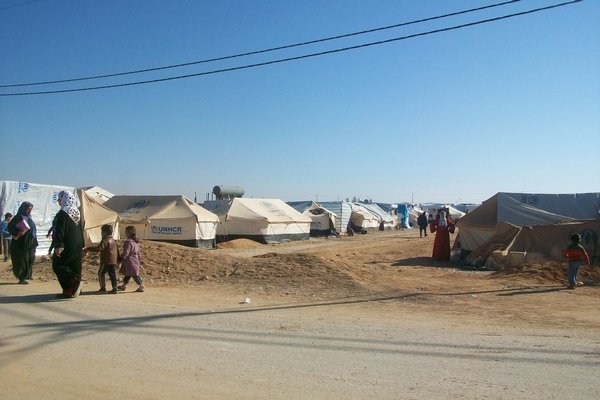 n of Mafraq, has become a makeshift home to more than 100,000 Syrian refugees. Set up in July 2012, its population has sharply expanded and the camp has exceeded its capacity of 60,000 refugees.
Medical assistance from the local authorities and humanitarian organizations has been gradually overwhelmed, leading to important gaps and giving way to an international appeal for assistance from the Government of Jordan.
"Since the camp opened, the medical needs of its population have been of great concern to MSF. Critical sectors of medical aid, such as paediatric care and immunization coverage are now at the limit of what is acceptable," said Antoine Foucher, MSF Head of Mission in
Jordan
.
"In response, MSF has opened a 24-hour paediatric hospital with an operational capacity of 30 beds and 3 emergency beds. The hospital shall receive cases of children patients of one month up to 10 years old," added Foucher 
MSF is an independent, neutral and impartial organization offering medical support to those whose lives have been affected by conflict and natural disasters. It has been present in Jordan since August 2006 and continues to receive Syrian and other patients affected by conflict at its surgical hospital in Amman, where it offers specialized surgical interventions.
For more information or to arrange interviews, please call Kate Ribet, Media Liaison Officer at: kate.ribet@joburg.msf.org or +27 (0) 79 87 229 50