A two-day practical workshop hosted by South Africa's health department and MSF this week was aimed at promoting the urgent roll-out of injectable-free short course regimens for multidrug-resistant tuberculosis across Southern Africa.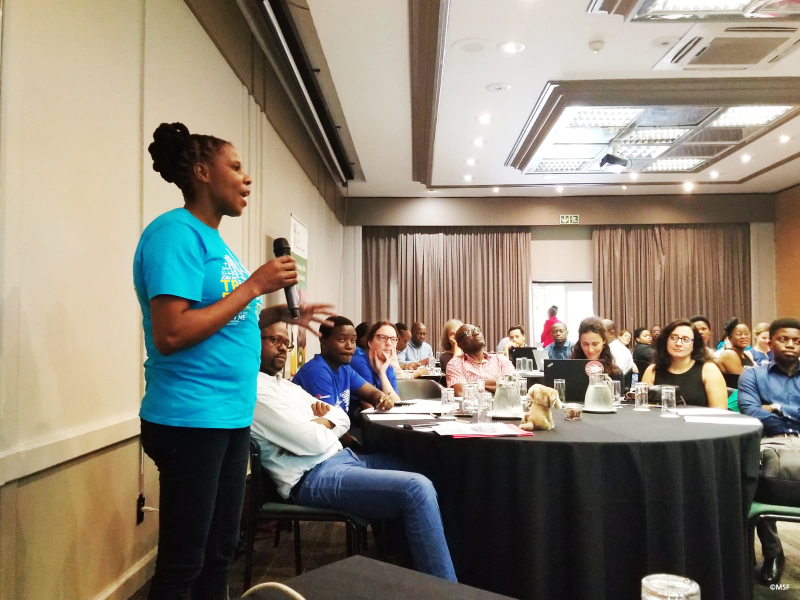 This week, participants attending the first-ever Southern Africa region workshop on shorter, more effective regimens for drug-resistant TB (DR-TB) committed to building a regional network of solidarity to enable countries to move more rapidly towards shorter, injectable free treatment for people living with DR-TB. 
Southern Africa has a number of countries with high burdens of drug-resistant TB, with some of the highest DR-TB infection rates globally.
The two-day practical workshop, hosted by the South African health department and MSF, follows on from the successful implementation of South Africa's landmark decision [M1] in June 2018 to move towards injectable-free short-course regimens for all drug-resistant TB patients as the first option.
As of January 1, 2019, more than 99% of people living with DR-TB in South Africa have been offered this regimen, with many other countries in the Southern Africa region contemplating similar strategies for DR-TB treatment.
A primary objective of the workshop was, therefore, to share best practices and tools for collectively moving to the short course regimen, including on patient support, implementation challenges and operational research.
Workshop participants included South African TB doctors, nurses, counsellors and community representatives along with managers from the national health departments of DRC, Eswatini, Kenya, Lesotho, Mozambique, Zimbabwe and South Africa.
"What has emerged from this workshop is a real recognition of our common challenges around HIV co-infection, pricing and funding for improved DR-TB treatment, and our shared ambition to improve the lives and treatment experiences of people living with DR-TB, says Dr Laura Trivino-Duran, MSF Medical Coordinator in South Africa.
"Despite our contextual variations, TB departments across the region have seen that they have a lot to learn from each other and that together, we are stronger. South Africa may be more advanced in its plans and capacity to roll out short-course regimens, but countries like Lesotho and Eswatini have huge experience to share on patient-centred care," says Dr Trivino-Duran.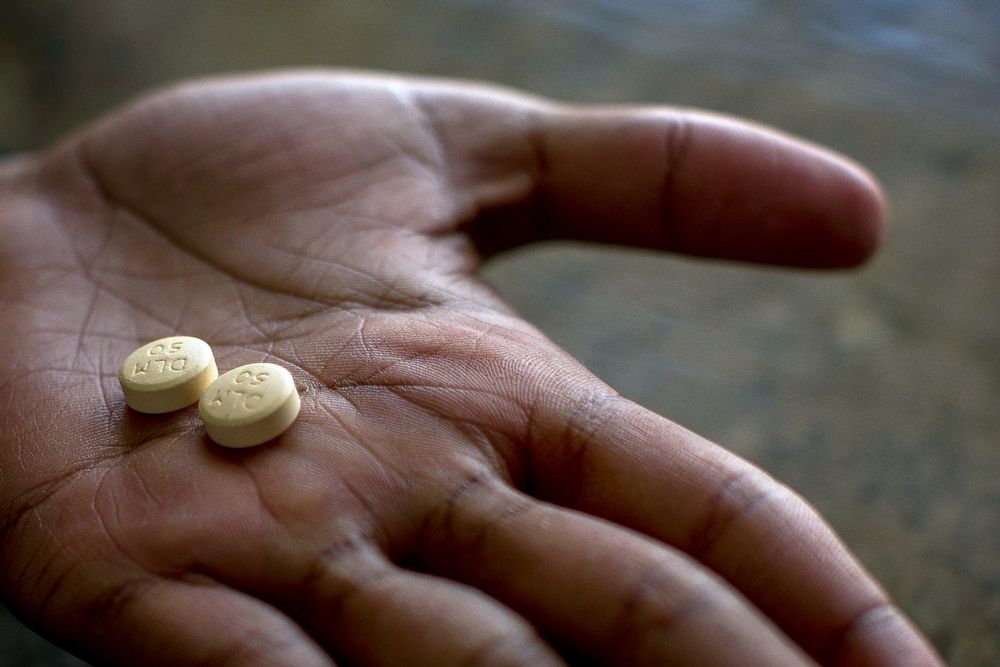 During the workshop, participants reflected on the region's high DR-TB death rates of 15-20%, along with the high numbers of patients who suffer hearing loss and other debilitating side effects from the older injectable-containing treatment regimens.  
People living with DR-TB also face significant struggles,  including poverty and ongoing stigma and discrimination. 
The workshop, therefore, included a major focus on affected communities and survivors, along with a focus on optimizing patient support, acknowledging that new regimens will only work if people are supported to complete them. 
Four former DR-TB patients from South Africa who were cured under the short course, injectable free regimen shared their experiences. 
"In South Africa, our vision is to put the patient at the center of everything we do, so we were thrilled to share our experience with improving patients' lives with our colleagues from other national TB programs, says Dr Norbert Ndjeka, Resistant TB & HIV Director for South Africa's health department. "Injectable-free regimens for all DR-TB patients will mean hugely improved outcomes for DR-TB patients, not to mention a significant reduction in DR-TB related deaths."
Dr Ndjeka paid tribute to the many health professionals across South Africa for playing a key leadership role in advancing all-oral short regimens as a first option for all DR-TB patients based on local data, and development partners who are supporting governments to realize better treatment for patients.
As the workshop closed on day two participants reflected on the sense of renewed urgency and optimism they felt in returning to their country's respective TB departments with lessons learned.
While global TB commitments state that every country worldwide should be moving towards the short-course regimen by March 2020, many countries, particularly in Asia and South America, remain far behind. 
Southern Africa has some of the biggest experience in using all-oral short course regimens, and if further united, look set to reach the 2020 goal.
MSF treatment of DR-TB and XDR-TB in South Africa
MSF supports access to new and re-purposed drugs for strengthening DR-TB treatment regimens in Khayelitsha, Western Cape (since 2007) and in Eshowe & Mbongolwane, KwaZulu-Natal (since 2017).
The provision of new drugs such as bedaquiline and delamanid goes hand in hand with the decentralization of DR-TB care to the primary healthcare level, so that treatment initiation and access to drugs and patient support can occur closer to the communities where DR-TB patients live.