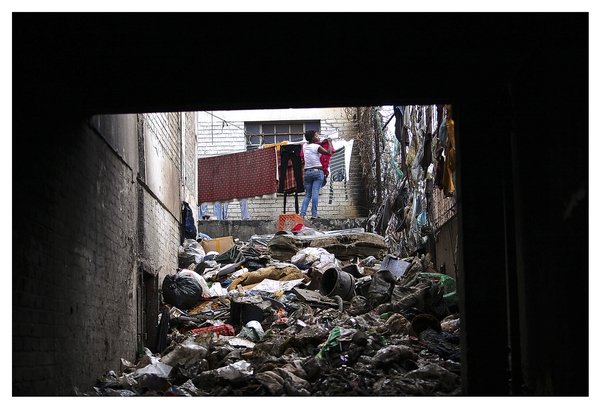 Johannesburg - The international medical humanitarian organisation Doctors without Borders (MSF) and the City of Johannesburg Department of Health are collaborating on a pilot project to address migrant health in inner-city Johannesburg.
The project's aim is to provide an innovative health care service model, specifically geared to address the health needs of vulnerable migrants living in thousands of derelict buildings located Johannesburg's inner-city. The model will focus on increasing health-seeking behaviour and ensuring access to existing public sector health care facilities.
Vulnerable migrant populations live in poor conditions in megacities around the world. As in other megacities, migrants in Johannesburg do not live in these neglected buildings by choice but rather, out of necessity.
National health programmes are often unable to respond specifically to the health care needs of such migrants. Through its pilot project MSF and the City of Johannesburg are at the forefront of designing an innovative health care service model to provide for the needs of this vulnerable group.
Over 80% of patients in MSF's clinic in Johannesburg's central business district come from the numerous derelict buildings located in the inner-city. Although the majority of these residents are Zimbabwean, there are also vulnerable migrants and refugees from other countries including South African internal migrants.
Through outreach activities including health promotion campaigns and patient follow-up services MSF has found that the majority of residents' health-seeking behaviour is low, because they prioritise basic survival needs, like finding work, over dealing with health concerns in addition to fearing being barred from public sector health facilities.
The abject living conditions in these buildings combined with poor health-seeking behaviour create potential risks for public health emergencies. As a result, MSF is collaborating with the City of Johannesburg to implement an integrated health care approach to address these needs.
MSF will conduct outreach activities, community mobilisation and health promotion to encourage migrants living there to undergo medical screening for infectious diseases such as HIV, TB and sexually transmitted infections. The outreach activities will also address maternal and child health, family planning, nutrition, and the identification of sexual and gender-based violence. Pregnant women will also be referred for antenatal care at facilities.
The City of Johannesburg Department of Health has made progress by involving refugee nurses to provide interpretation services. Translation services in Rosettenville and Yeoville clinics have commenced as these areas have significant migrant communities.
MSF will provide support to selected primary health care facilities, in order to facilitate migrant-friendly services by sensitising health workers and staff at public clinics, providing cultural mediation, and support with additional human resources to decongest facilities. The City of Johannesburg's Department of Health is facilitating the integration of these project activities, resources and an improved referral system into existing local primary health care facilities, to ensure better access for vulnerable migrants.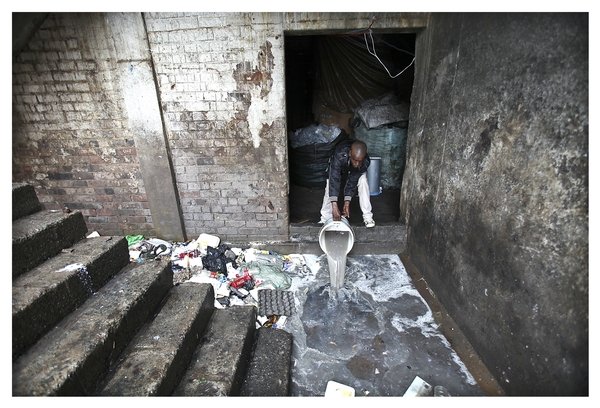 The collaboration also aims to do the groundwork that will allow for the extention of immunisation and vaccination services to migrant populations during vaccination campaigns, better communicable disease control efforts, and rapid responses to disease outbreaks.
This new collaboration aims to enable and empower disenfranchised and vulnerable migrant populations while advocating to increase access basic health services. MSF and the City of Johannesburg also seek to strengthen existing services through human resource development and capacity building efforts.
For more information, contact:
Kenneth M Tong, Operational Communications Advisor – Johannesburg, South Africa
Email: [email protected]   Tel: +27 82 852 1886
Find out more about MSF in South Africa