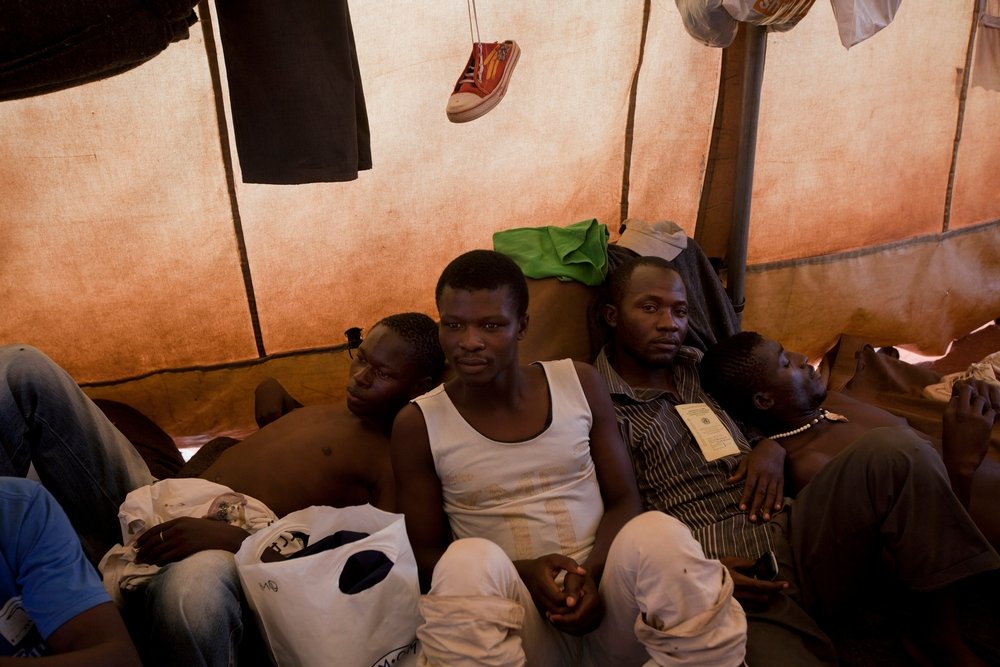 Johannesburg/Musina - Thousands of asylum seekers fleeing instability and persecution run the risk of deportation at one of South Africa's busiest border regions as immigration authorities make it impossible to apply for asylum, contravening national and international Refugee Law and showing blatant disregard for the humanitarian and medical consequences, warns Doctors Without Borders (MSF). The international medical humanitarian organisation, which treats vulnerable migrants in its medical projects in and around Musina and Johannesburg, calls upon the South African Government to respect its obligations for the protection of asylum seekers and refugees coming to its borders.
Since 16 January 2012, the Department of Home Affairs (DHA) has ensnared asylum seekers in a cruel Catch-22 situation by demanding asylum seekers produce administrative permits regularising their transit to a Refugee Reception Office, while these permits have not been issued for more than a year and have never been a requirement for the application process. "The way South African Immigration authorities are preventing asylum requests is not only illegal but also inhumane," says Dr Gilles Van Cutsem, MSF's Medical Coordinator and acting Head of Mission in South Africa. "It exposes an already highly vulnerable group to even greater risks to their lives and safety. Being left without papers and facing the risk of deportation, asylum seekers are forced to remain underground - out of reach of essential services such as healthcare. They find themselves trapped, with no safe escape route."
The DHA is violating the Refugees Act, which does not require any document as a precondition to present asylum claims, by demanding the asylum transit permit, the so-called Section 23, which allowed asylum seekers 14 days safe passage in order to report to a Refugee Reception Office. "It reduces a process that is meant to protect people to a cruel farce," says Van Cutsem.
David, 23 years old (pictured right) arrived in South Africa on January 30th. He is from South Kivu in Democratic Republic of Congo and has seen his whole family killed in front of his eyes in 2004. He was abducted and abused by the attackers and threatened by his neighbours when he managed to escape and return to his home. He has been on the run ever since, hoping to find refuge in South Africa to rebuild his life. "I feel nostalgia for my family, but I can't go back. I have been traumatised. Home Affairs told me to go to the border to collect this form, but they might arrest me at any time," he says "If they take me back, I'd rather die."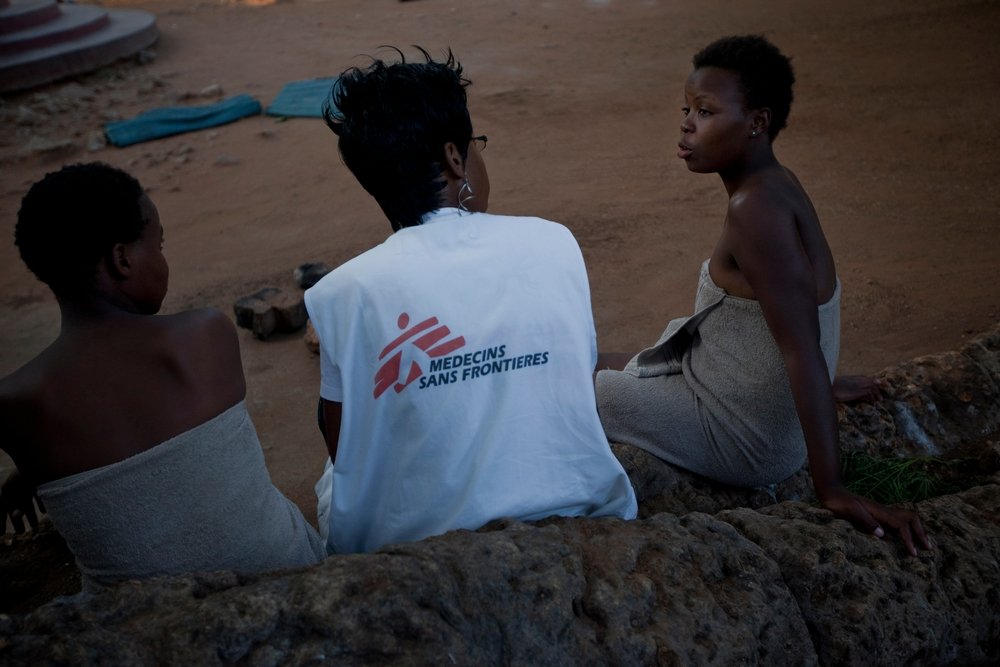 After a year of implementing increasingly restrictive immigration procedures, including the unlawful denial of entry at the official border posts as well as the resumption of deportations of undocumented Zimbabwean migrants, the denial of applying for asylum without Section 23 is the South African Government's last piece in its puzzle, aimed at prohibiting access to its territory to asylum seekers and refugees.
Similar contexts have demonstrated that such policies are likely to have negative effects on people's health when they avoid health care facilities out of fear and their medical conditions worsen. Treatment interruption in individuals is also a serious public health concern when treating chronic infectious diseases like HIV and TB, especially in the southern Africa region, with the highest prevalence of HIV/TB co-infection and the increasing spread of drug resistant strains of TB.
"Put yourself in the shoes of someone fleeing persecution or other risks to their safety and wellbeing in their home country. You take a long and dangerous journey upon yourself where, more often than not, you will be assaulted and robbed on the way, until you are finally forced to cross the border irregularly into what you consider a safe place, just to be returned right back to where you came from. Without even being given a chance to apply for asylum. It's like closing an emergency exit in front of their face", says Van Cutsem.
MSF calls on South African authorities to ensure access to fair and effective asylum-seeking procedures which will allow people in need of protection to safely cross into South Africa at the border post and be protected from unlawful arrest and deportation. In particular, South Africa's Department of Home Affairs needs to respect the principle of 'non-refoulement', as enshrined in the Refugee Act, the Geneva and OAU Refugee Conventions, and to take urgent steps to ensure that no person seeking international protection is denied entry to the country or deported to a place where his/her life and freedom would be put at risk.
As of the 2nd February 2012, the South African Department of Home Affairs has reversed its illegal directive to make the Section 23 permit a requirement for asylum claims.
Since 2007, MSF has been providing medical and humanitarian assistance for Zimbabweans and other asylum seekers and refugees in South Africa through projects in Musina and Johannesburg. 
For more information, or to arrange an interview, please contact:
Kate RIbet: 079 87 229 50
E-mail: [email protected]
Find out more about MSF in South Africa