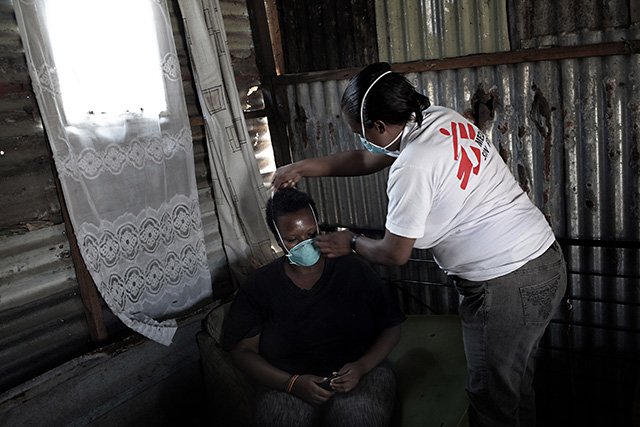 Xoliswa Hermanus, former DR-TB patient, now DR-TB counsellor in Khayelitsha, South Africa
"It was not easy when I was diagnosed with XDR-TB: the nurse didn't even explain to me what was going on. I was so scared, I thought I was going to die.
But when Busi, a DR-TB counsellor, came the following morning, she explained to me what this XDR-TB meant. That made me feel a little better. It happened more than once that nurses refused to give me my treatment or listen to my story. That's when I would call Busi again, and she would come to fight for me.
My family lives far away, so Busi played a big role in my recovery: she was my friend, my family, everything.
Now I've become a counsellor myself. We play a major role in the clinic, because the patients don't call the doctors or nurses. They call or message us, and we help them to get through whatever it is they are going through at that moment."   
 
Find out more about MSF's work in South Africa.