"My story happened on a Tuesday last year. I remember it as if it was yesterday: a group of men came into the house, and the destroyed everything—our things, and us. First, they raped my little sister, then my sister-in-law, and me last. 
At the time, we didn't speak out about it or ask for help. It was only recently, one Sunday when I was at church that I heard about care being provided for rape survivors.
A female doctor had come to tell us about an organisation of doctors here in Kananga that was treating rape survivors, even if the rape went back as far as last year. Once I'd heard this my husband also encouraged me to go to the hospital. He told me that it wasn't my fault and that I needed to get some treatment.
That's why I came here. When I came, the doctors all greeted me with a warm smile and I felt really welcome. They gave me vaccinations, like for tetanus, and they did some tests.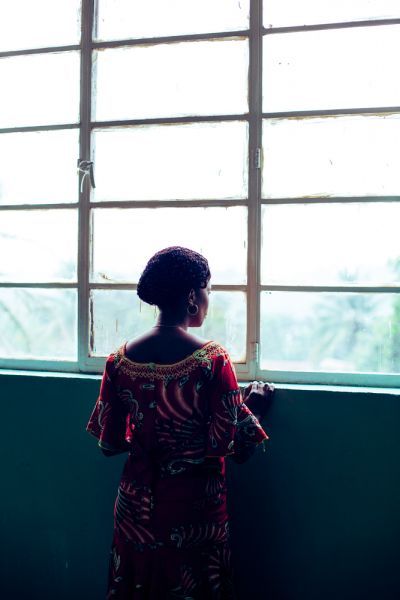 They discovered that I had contracted syphilis. My husband also had to get care for this and he is on follow-up treatment.
Since I began receiving care, it's going really well. I feel at ease now. I eat and I walk as I should. There was a period, before, when I trembled and shook a lot. Even now, sometimes, when there's a sudden movement, I shake in fear. But it's getting better.
Recently my sister-in-law also came to seek care, having seen the changes it was making in me. My younger sister, on the other hand, is in Lubumbashi. She went there after it all happened and she won't be coming back."
---
Read another testimony of a survivor of sexual violence in DRC, here.