Viola Makore testifies from our Manicaland NCD project where Doctors Without Borders (MSF) is providing treatment and care to patients with diabetes and hypertension. 
Viola Makore (23) of Mutare was diagnosed with Type 1 diabetes in 2014. The first symptoms that she exhibited included frequent urination and unquenchable thirst.
"When I was diagnosed with diabetes, I was admitted to a hospital for the first time. It was a shocking experience to be in a wheelchair. I had just completed my ordinary level studies and I had ambitions to become a police officer.
"I was told that I was supposed to administer and inject myself with insulin twice a day, in the morning and in the evening. I was taught how to do it. A dietician also explained to me how I was supposed to take my meals.
I was advised to take more vegetables and less starch. I was also discouraged from taking food with too much fat.
"When I was discharged from the hospital, I tried to follow what was prescribed but my blood sugar was always high.
One nurse recommended that I get a glucometer for monitoring my blood sugar. (A glucometer is a handheld device for testing blood glucose). I became scared of sleeping because I sometimes got very sick at night.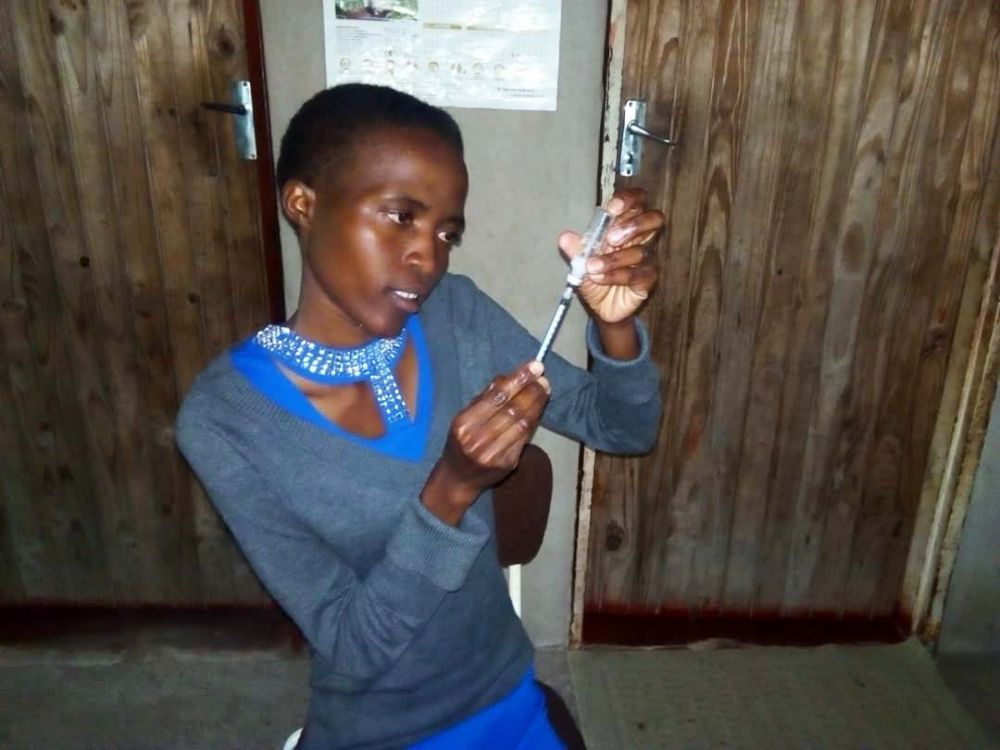 Access to medicines
"My mother used to buy the medication for me from pharmacies. When she didn't have money, my uncle would assist us with money to buy insulin and syringes.
When the economic situation declined, my mother's relatives would contribute money for us to be able to buy insulin and syringes. Since I was the only one using syringes, I would re-use one syringe and needle many times until it became painful, then I would change.
I could re-use two syringes and needles per month yet we are supposed to use at most one needle twice a day.
"At one point, I spent the whole week without medication because I could not afford to buy the medication. I had to ration the little insulin that I had. I would only inject a little bit of the prescription so that I could reserve it for another day until we got some money.
"An uncle who assisted with money to buy the medication rescued me. We managed to buy the insulin pen set. I used it for one week but my blood sugar remained high.
This forced me to go to the hospital, where I was admitted and told that I was not injecting myself properly. I was advised to put my medication in a clay pot with water because I did not have a refrigerator.
Insulin is supposed to be stored in a refrigerator at about 2 to 8 degrees Celcius and those who do not have refrigerators can use clay pots.
"While at the hospital, we heard that Doctors Without Borders (MSF) in partnership with the Ministry of Health and Child Care was registering diabetic patients for their diabetes pilot project.
I had been admitted because I could not afford to buy insulin and I could also not administer it properly;  that is the reason why my blood sugar was high. I remembered my mother's friend who passed on because she was not taking insulin for two weeks.
I was scared that if I could not get the medication also, I was going to die.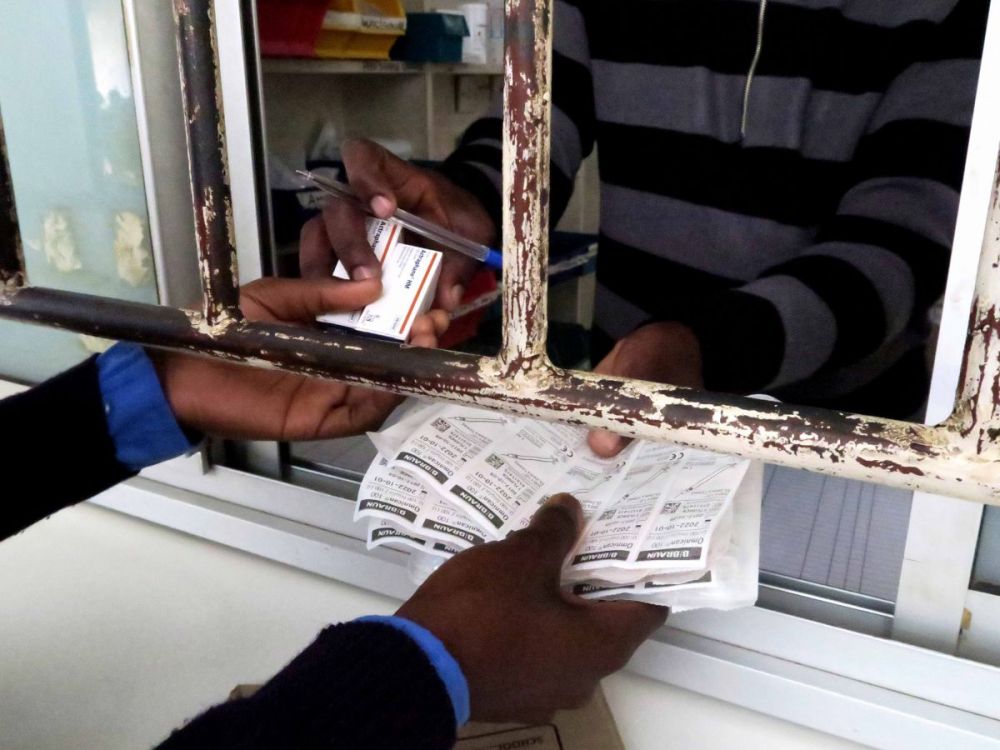 "I registered on the program and underwent counselling. There were so many things that I did not know that I learnt on that day. A nurse from MSF prescribed a diet for me and advised on the food that I was supposed to eat.
I realised that, before enrolling in the program, I was making so many mistakes, especially regarding diet.
"Registering on the diabetes pilot program has really lessened the burden of buying medication. Our responsibility now is just to look for money to buy food.
"I am now used to self-administering medicine. My condition has improved. My relatives have started to make comments that my health condition has improved. I have also started to regain the weight.
Now I can manage to control my blood sugar. I want to enrol in a teacher training program.
Remaining challenge
"Monitoring blood sugar levels remains a challenge. I have a glucometer but I cannot afford to buy the glucometer strips so sometimes I do not monitor my sugar levels.
Appreciation
"I would like to thank MSF and the Ministry of Health for helping me with the provision of medication. People used to say many things and could not believe that I had diabetes. They were convinced that I had been bewitched.
Now there is a big improvement. Even my relatives can see that there is change.
---
MSF has been providing treatment, care and support for patients with non-communicable diseases such as diabetes and hypertension in Manicaland province, mainly in Chipinge and Mutare using a nurse-led model and introducing differentiated service delivery (DSD) models since 2016.
Read about MSF's activities in Zimbabwe.