After more than a decade of armed conflict, outbreaks of severe malnutrition, malaria, measles and cholera, approximately 1.5 million internally displaced people (IDPs) in Borno state now face the spectre of COVID-19. Many live in vastly overcrowded camps with poor water and sanitation facilities, limited supplies of hygiene essentials such as soap and water, and often no individual space at all. 
Ajia Adam, Pulka IDP camp, February 2020
Sometimes we only get 60 litres of water for the week, and eight of us need to share that.
You have to get up early if you want to get enough water. Usually, we only use it for cooking – there isn't enough for cleaning. I have seven children, and sometimes the water just isn't enough for us to drink – sometimes we have to beg our neighbours for drinking water. Everyday women at the borehole fight over water – we know there won't be enough for everyone. Sometimes we try to dig near the boreholes and scoop up water from the ground there, but it isn't clean enough to wash with and a lot of people end up with rashes. Sometimes drinking the water gives us stomach pain too – I have taken three of my children to MSF's hospital to be treated for this, one of them had to stay for two days of treatment.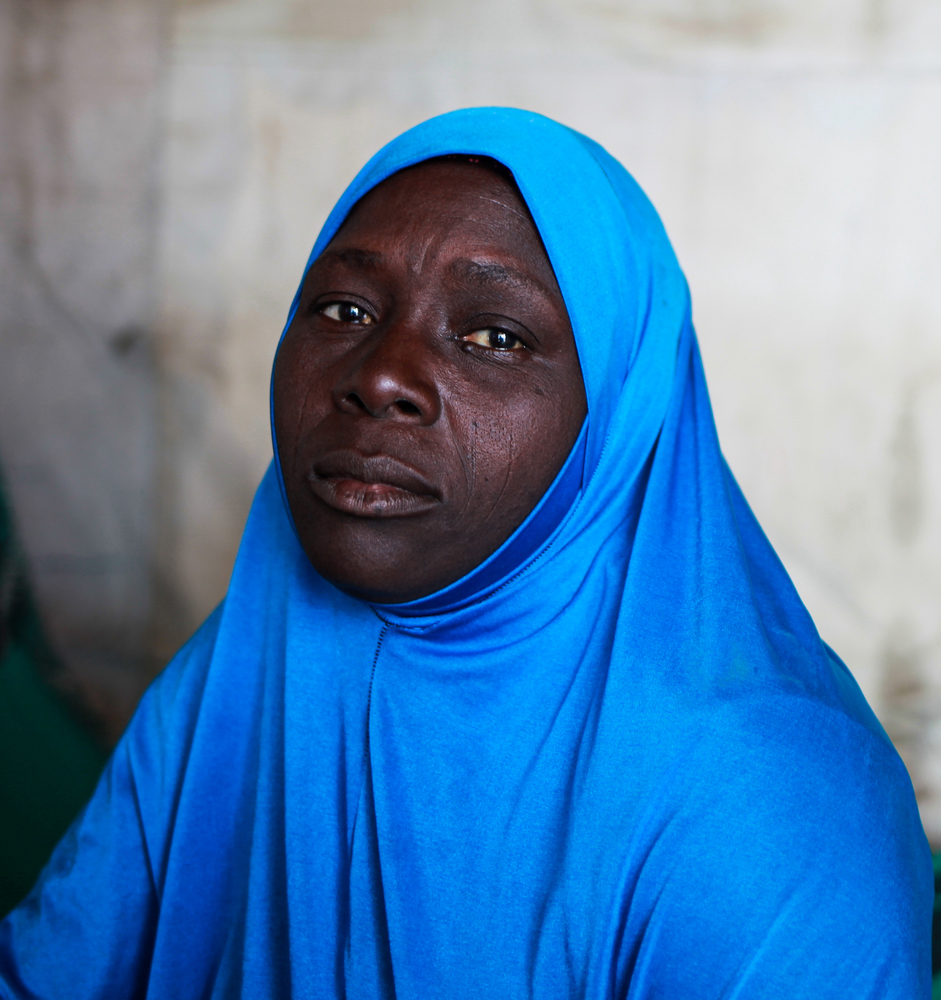 Abubakr Aliu – Camp Chairman Tausayi Camp for new arrivals, Dorom Baga Camp, Maiduguri.
This situation has been bad for a long time; things don't really change for us. So please listen to me when I tell you that we need more water, food and shelter. Don't just hear me and move on – please help us change this situation.
I've been living in this camp with my family for a year and a half. We left our home in Abadam when a neighbouring town was attacked by Boko Haram. The army warned us that we would be next and told us to evacuate. Some people fled to Chad, others to Niger. We didn't come here straight away – we went to stay in Baga first – but after a while, Boko Haram attacked Baga too. I was shopping in Maiduguri at the time, but my family was there during the attack – luckily they managed to escape and make their way here. I had two wives and eight kids then, but since then one of my wives fell sick and died.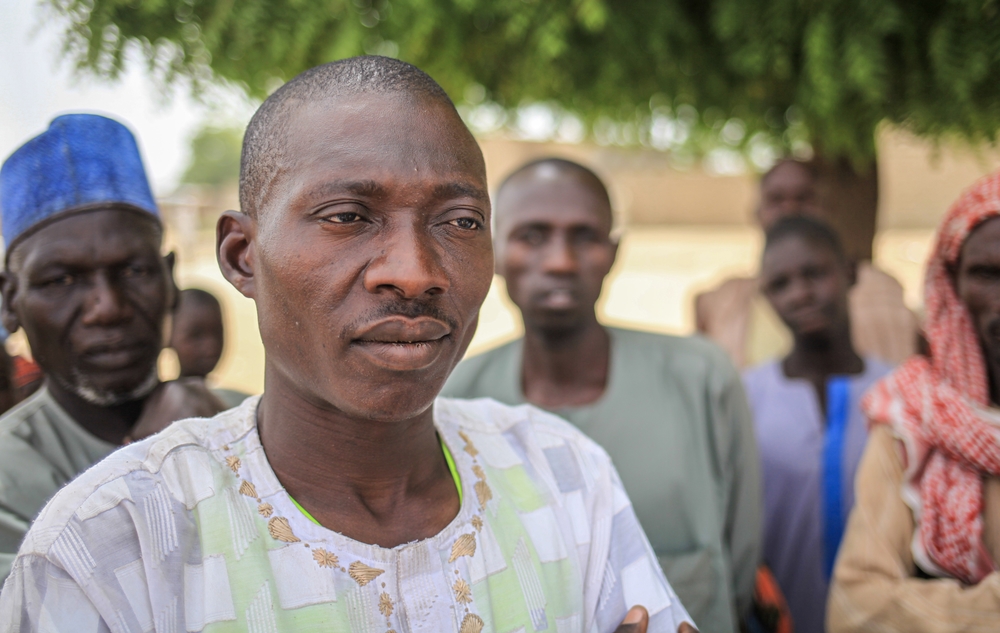 People in this camp come from a lot of different places – from Jakana, from Gubio… it was far too crowded before, so we asked the landowner to let us extend the camp, but even now it is extremely crowded.
We manage as best we can here, but our shelters are not good, and there isn't enough food and water. There are too many people for the latrines too, during prayer time it's difficult to perform ablutions because you have to queue for a long time.
Some of the NGOs give people hygiene kits, these include water purification tablets so that we can drink the water from the boreholes. But there are never enough hygiene kits for everyone and many go without.
Namiah Malla, Pulka IDP camp, February 2020
The water we get here is not good, and we can't get enough. People have to go to hospital all the time because the water we get here makes them sick…
We used to be able to go to the mountain to get water – there's a drilling company working there, and it was possible to fill our jerry cans with water that came from the ground. My husband also used to go to Warabi to collect water, a nearby town with a well. But we can't do these things anymore – because of Boko Haram the military has tightened security and we can't go beyond their perimeter anymore. The water we get here is not good, and we can't get enough. People have to go to the hospital all the time because the water we get here makes them sick, one of my kids had to spend five days in the MSF hospital recently because the water made him so sick.
Find out more here.