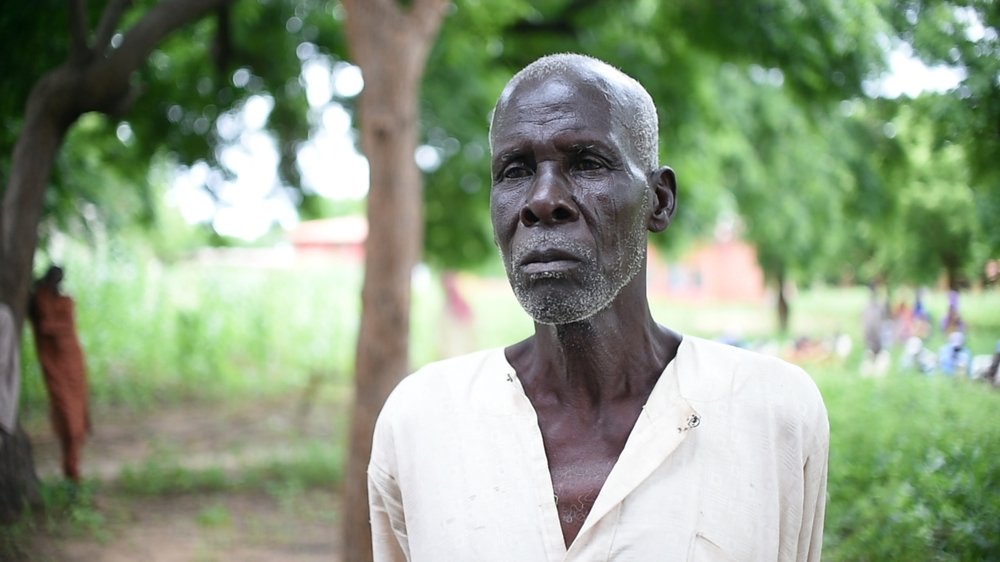 Boulama Mala
"It's hard at my age to feed 10 people"
Boulama Mala is 60 years old. He currently lives in an IDP camp in Beni Shiekh, the capital town of Kaga local government area (LGA), located in western Borno state. Most of the people in the camp fled from the violence in the neighbouring villages and the rest of the state. Many have been living in shelters for almost three years.
"It's Boko Haram who chased us from our village that's why we are here in this camp. We are here because they attacked us." Boulama Mala was from a village located about 25 km to the southeast of Maiduguri, the capital of the state. "I live with my wife, my children and grandchildren. There are 10 of us all together. With the little that we can sell, then we eat that day. Otherwise we go to sleep with an empty stomach. It's hard at my age to gather wood to sell and feed 10 people."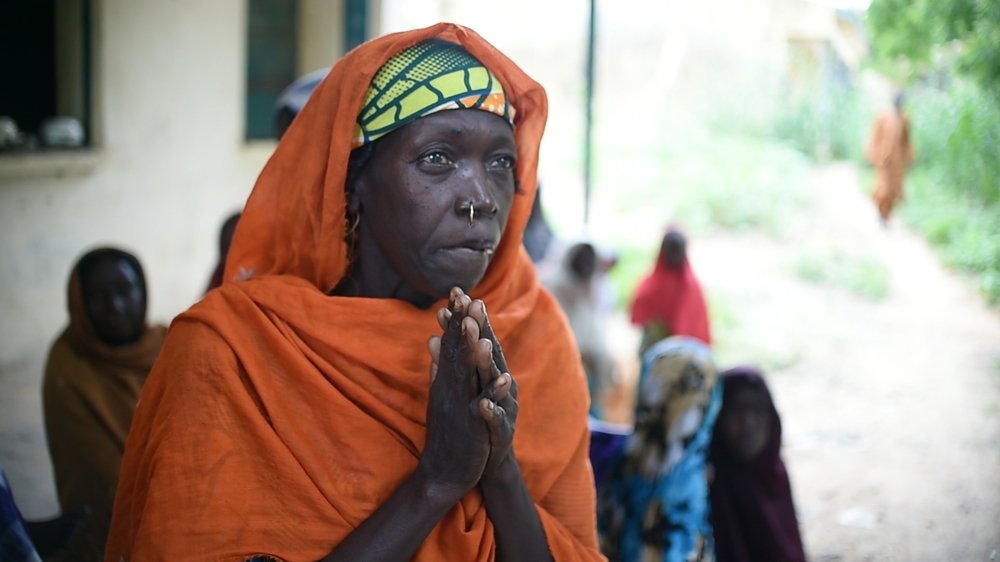 Ya Zara
"We have nothing right now, we just fled to survive"
"It's Boko Haram who terrorised us; it is them who brought us here," said Ya Zara, 40 years old, who also lives in the same IDP camp as Boulama in Beni Shiekh. "We have nothing right now, we just fled to survive. We tried to save our souls, we took nothing with us. We farm to survive but the plots are too small. We have nothing to drink, nothing to eat, that's our problem today."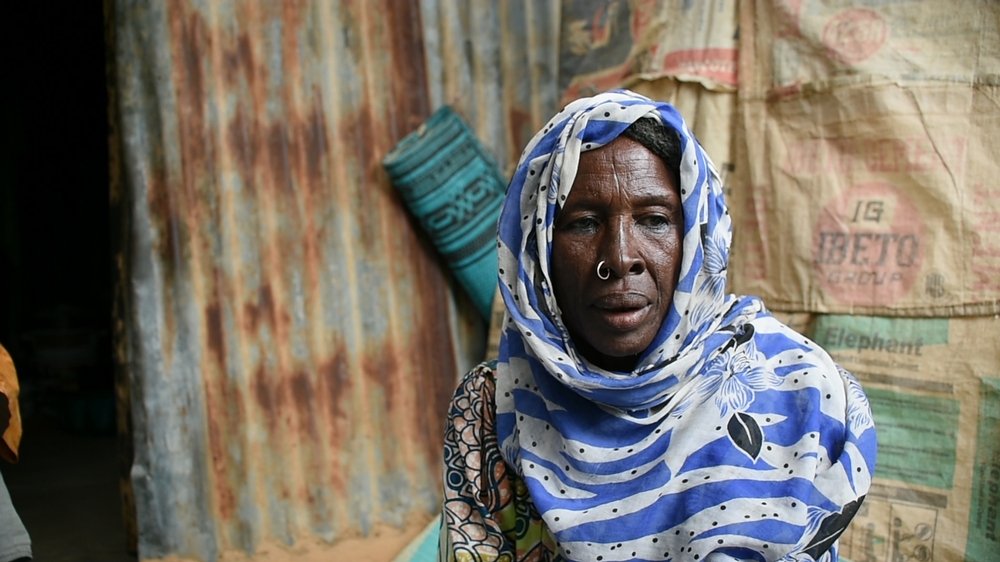 Awa Mudu
"Leaves are not enough to live on, but that's all we have"
Find out more about MSF's work in Nigeria.