William Akol is a 46-year-old man from Payindwei village, one hour by car from Malakal. He is suffering from pulmonary tuberculosis. At the time of the interview, he had already been at MSF's hospital in the Malakal Protection of Civilian (PoC) site for three weeks. He has undergone treatment twice over the last two years, but this was interrupted both times. He is married and a father of two boys and two girls, aged between 7 and 14.
Before South Sudan's independence, I was a soldier, but after that, I left the army and retired. I had been living in Malakal town most of my life.
Malakal was a great place to live in. Our house was a hut with a roof of dry grass. Children were going to school, people were paid salaries. There was a boat bringing many commodities and products from Sudan and Juba along the river. People were selling and buying, and the market was bustling.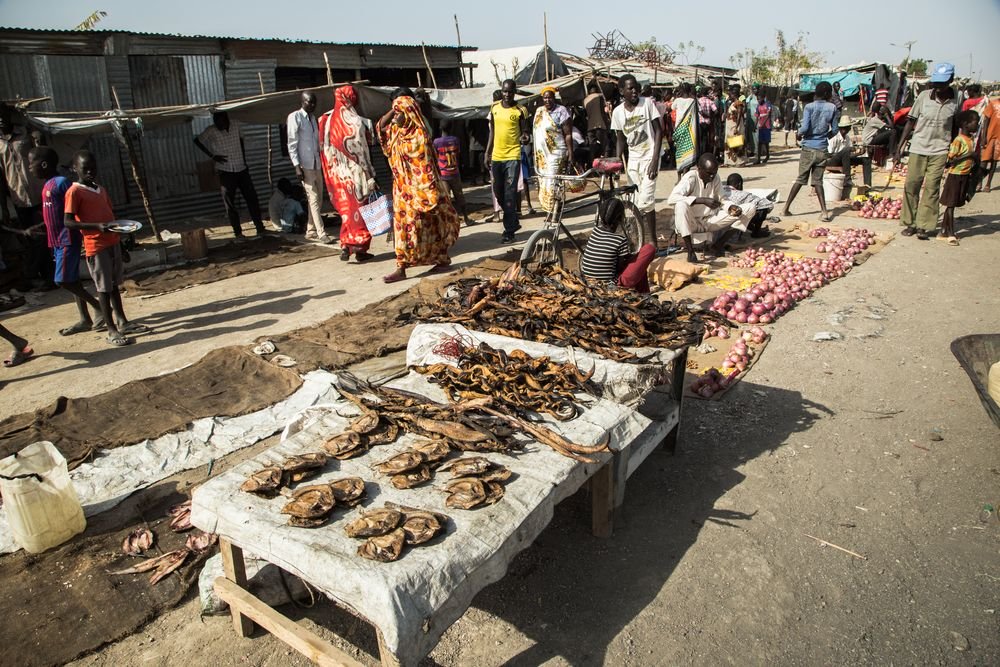 I used to wake up early in the morning and tell my children to go to school. I would spend a lot of time in my neighbourhood or by the river with my fishing net. I would bring home any fish I was able to catch, and if there was excess I would take them to the market to sell. People enjoyed life, but the war has destroyed everything.
I remember the day in 2013 when the conflict reached us. The fighting started at about 4 am and continued very heavily for the following hour. We waited until the morning and, when the shooting stopped, I fled with my family. We went to near the UN base.
People fleeing were put later in a compound and afterwards the PoC site was constructed. From a distance, I saw how my hut had been burnt.
We have been living in the PoC site for over five years. Life has been very bad. The site is very congested; tents are very close to each other. Our tent has to accommodate eight people in two shared spaces, as two other relatives live with us as well as my wife and children.
It is like a prison. No one would be here if not for the war. People get tense and fight with each other without any reason.
I have no job and depend on casual work; maybe today I can find work, but tomorrow there will be nothing. I move outside of the compound just a little. My children go to school and my wife sells goods at the market to sustain the family.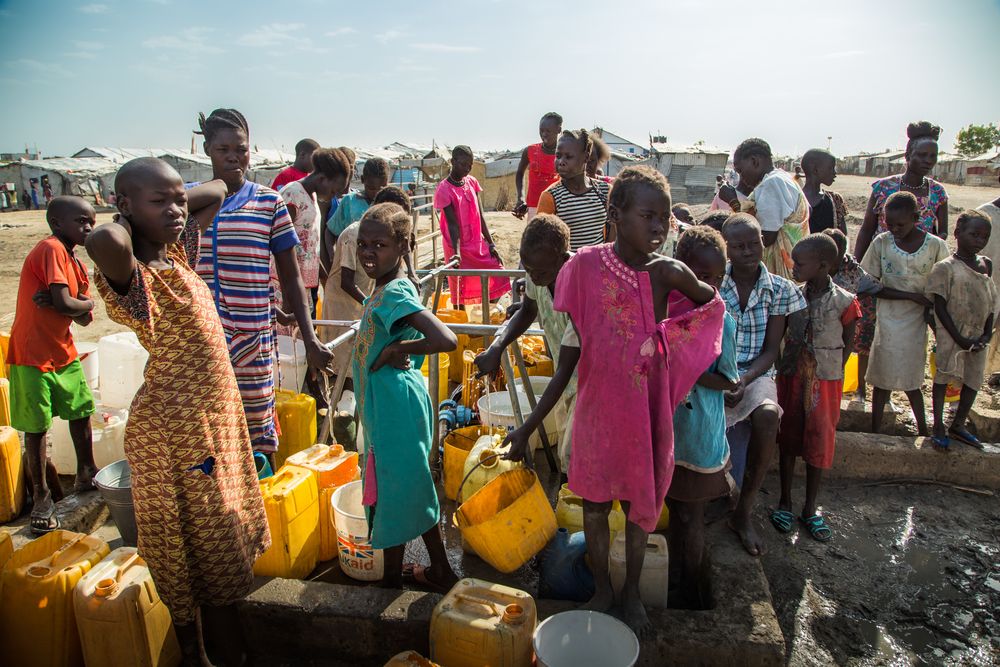 At the moment I am like a child and my wife provides for all. I am very weak as if I were not alive. I can only take juice and Plumpy'Nut [a highly calorific peanut-based paste]. Whenever I eat, I feel nauseous and vomit. I have been ill since December 2017. I visited other organisations, but only MSF could treat me. I just think of recovering now.
In order to leave the PoC site, I would need two things to happen. If my health improves, I would give it a chance. But this move also depends on whether the peace holds.
I dream of my children completing school and become successful so that they can remember me in the future, but I don't know what will happen to them. They are growing older and developing their own minds. I can only pray for them. 
---
Read about MSF's activities in South Sudan