Engineer and operations researcher Andries Heyns joined Doctors Without Borders (MSF) as a logistician in 2016.
On a recent assignment to Bangladesh, he used Geographic Information Systems (GIS) to help map Rohingya refugees living in camps along the border region after 600,000 people fled violence in neighbouring Myanmar.
MSF's medical and water and sanitation teams are on the ground assisting the Rohingya. But in such a large displacement crisis, it is vital to quickly and accurately get to grips with disease outbreaks and understand where precisely help is needed. Andries discusses how GIS helped MSF achieve that.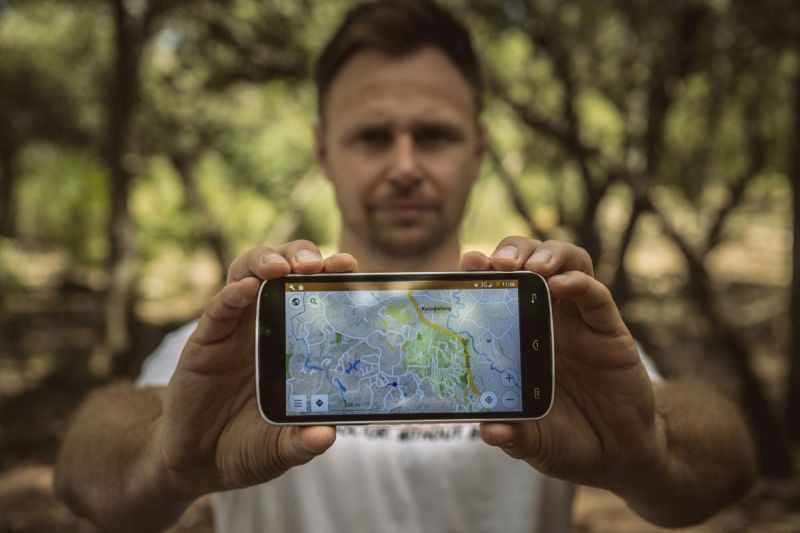 What is GIS and how do you use it in your work?
GIS, Geographic Information Systems, is about using mapping to improve the data we have and help the medical humanitarian work we do.
If we have an area mapped out, knowing where, for instance, water sources are, or where a disease outbreak started and how it spread, we can plan and respond better in future – so things are not as rushed in the moment when we have to act.
Outside of MSF, I'm a postdoctoral researcher in operations research; I had never done formal GIS training, it's something I taught myself in order to further my PhD and current postdoctoral research.
So when I saw a posting that MSF's GIS unit was looking for more specialists, I applied. After working in Bangladesh applying this knowledge, I realise how useful it can be and how much more we can do with it if people just realise its potential.
How did GIS help MSF teams in Bangladesh?
When I arrived in Cox' Bazaar, MSF was collaborating with the Ministry of Health (MoH) on a measles vaccination campaign in the massive refugee settlement.
So we began to map specific sites where medical teams had done vaccinations. This was to help MSF and the MoH to get a picture of where sufficient interventions were completed, and where more still needed to be done.
We were busy with that when, suddenly, the diphtheria outbreak happened and most other plans got put on hold. No one expected such a big outbreak.
Initially, the medical team said we had maybe 2 or 3 diphtheria cases, and they asked me to plot those on the map. Then suddenly a couple of days later, we had up to 180 diphtheria patients per day!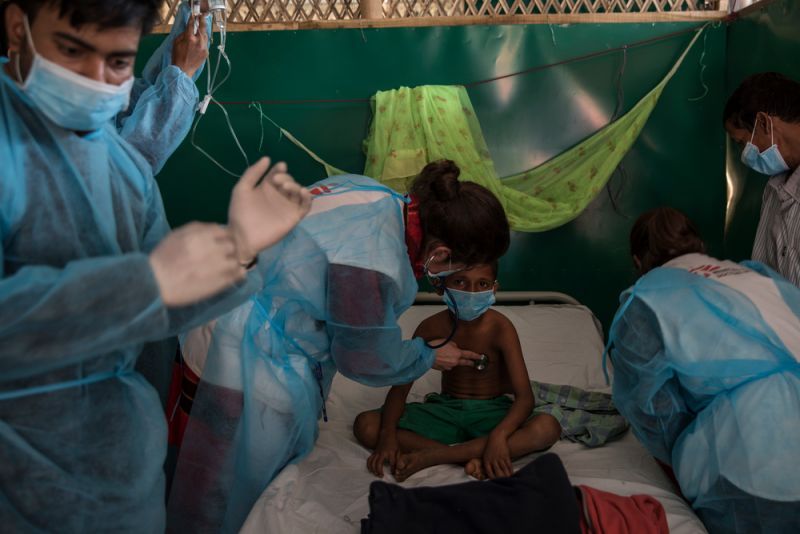 The medical team would give me data on the outbreak, but because it was so sudden, it wasn't fully accurate or precise.
In the end, my team went into the camps to collect data so we could map the diphtheria cases, the onset locations, the areas where the patients were from, the cumulative breakouts, and so on.
The process also required a lot of data cleaning and data analysis.
While the majority of my work was mapping the diphtheria outbreak, I would also map things for the WatSan teams, such as latrine locations.
Our mapping team would also occasionally take coordinates for me to verify and map the locations of things like tube wells.
How did the team map the cases of diphtheria?
In Cox's Bazar, the settlement are massive and very densely populated. The area I worked in was divided into 5 main area, and then each camp is subdivided into zones, and then each zone has 'blocks'.
With the sudden influx of hundreds of thousands of people settling in an area, it's not always simple to find the exact point or location on a map.
Typically, our patients would come to the health centre if they were ill, and if MSF found that they met the case definition for suspected diphtheria, the patient would stay there to be treated.
At the same time the medical teams would collect their basic information and when possible, I would use this information to plot their location on a map so that we could identify any contacts that needed follow up in that area.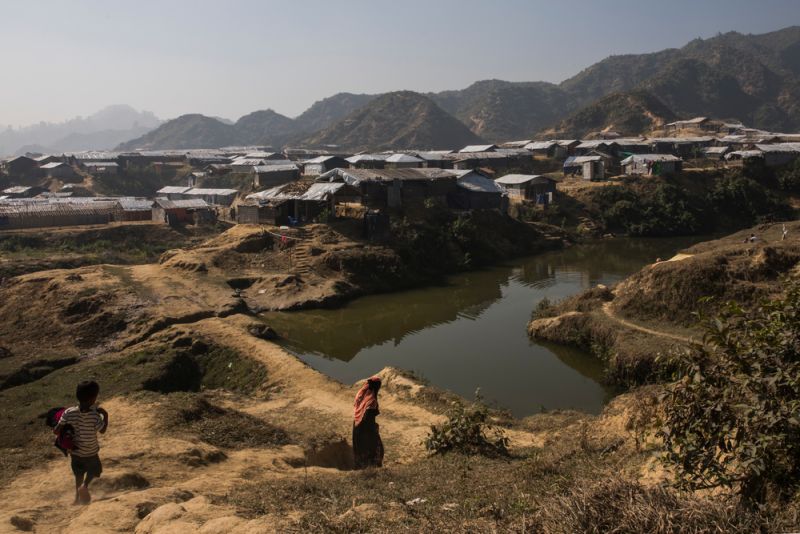 What helped you do your work?
I found that sitting down and talking to the outreach teams, helped me do my job.
Most mornings I'd start by sitting down for a cup of tea and a chat with a group of Rohingya in the community where I was working that day.
We would sit down for 30-40 minutes with a cup of tea and just chat, as friends (we still chat on WhatsApp). And they would tell me about Myanmar and the situation there, what was happening, what was going on in the camps in Bangladesh.
That helped my work a great deal – to understand their reality and the conditions.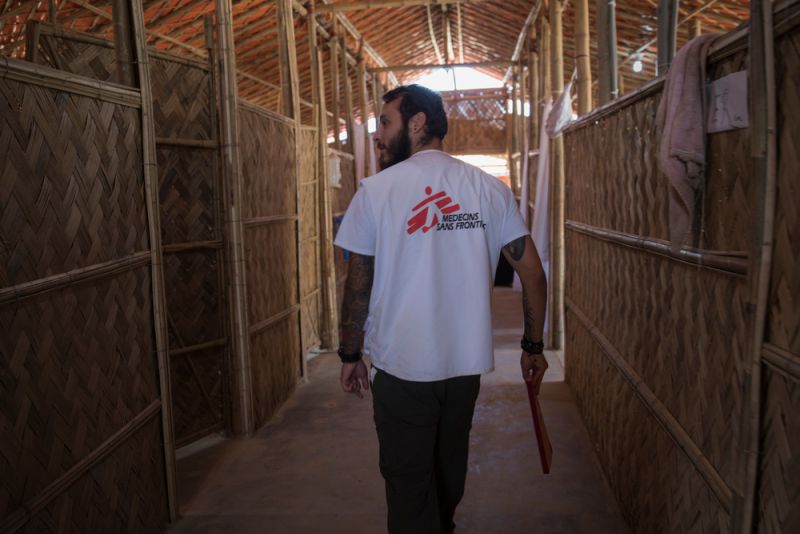 Why is GIS important for the work MSF does?
We have a lot of people going into the project locations who need to know where they are going. Medical teams and outreach teams would often ask me for maps for them and much of my work was also just making little custom maps, with footpaths, points of interest, the zones and blocks.
These were important for our medical teams visiting households, as well as providing an overview of information of what's going on where in the camps.
Mapping imagery helps update the camp boundaries and you can compare it to older images and see how things changed.
You can look at dwelling densities, estimate population density around the dwellings and then focus all your medical activities accordingly. You can try and distribute it so that everybody gets helped.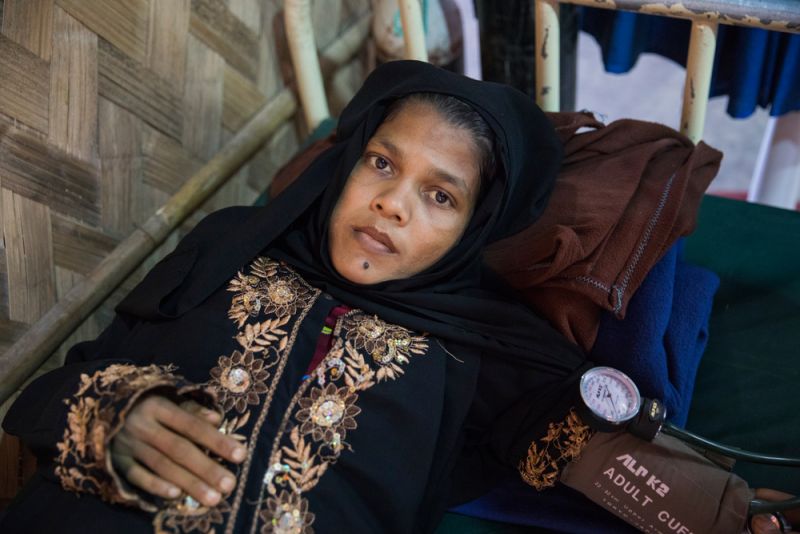 People are realising GIS's potential and its practical applications in humanitarian responses use. The maps give medical and other teams a way to focus their processes.
If you have information that lets you track, you can anticipate the spread of disease outbreaks. This helps improve the responses more rapidly and it's much more useful than just using tools for analysis after an outbreak is over.
Find out more about MSF's activities in Bangladesh.