Michael Oluwaseyi Mojeed, 32, is a doctor with Doctors Without Borders (MSF) Southern Africa. He recently returned from an MSF assignment in Yemen, where he worked as an Emergency Room Doctor with MSF in Ad-Dhale, southern Yemen, for six weeks.
Clashes across Yemen in recent weeks, in addition to airstrikes which began at the end of March, have led to huge needs for medical aid in many parts of the country, for people injured or displaced by the conflict. We asked him a few questions about what keeps him motivated in his work with MSF.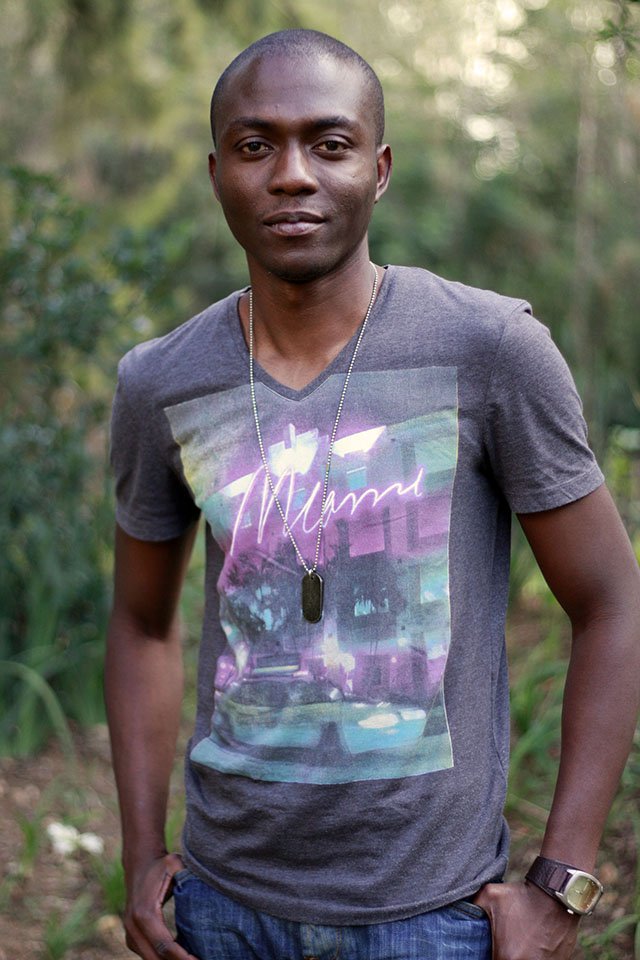 Why did you join MSF? 
Volunteering with a humanitarian organisation and helping people has brought me a great deal of fulfilment and satisfaction – something I sought for a long time. MSF offers an amazing opportunity to gain valuable experience, grow as an individual, and see the world.
What work do you do with MSF?
I have worked with MSF in Somaliland, Afghanistan and Yemen. I work as an Emergency Room doctor and an ICU doctor.
What did you do before you joined MSF?
After studying medicine in Nigeria, I worked with a private ambulance crew and later in a public hospital. I completed my postgraduate degree in medicine at the University of the Witwatersrand.
What was your impression of the situation when you arrived in Yemen?
Working in Yemen has been the most challenging experience I've ever had. It's a very volatile environment, where I worked on the frontline of a potential battle zone. Regardless of the situation and conflict around us, though, there were people with medical needs that had to be met.
Since fighting and bombings escalated in Yemen at the end of March, moving around the country has become dangerous. Ongoing fighting and the closure of airports and restrictions on seaports are hampering the delivery of humanitarian assistance to people in need of medical care.
What are the most difficult aspects of your work?
It's tough coming to terms with the suffering we witness. It's also difficult dealing with the realisation that MSF is sometimes the only organisation addressing the medical needs of people –  and if we have to leave a difficult context, they will have nothing left and no-one to help.
It's really challenging to realise that we cannot save everybody – and sometimes we don't have the capacity to help everyone who needs assistance.
The awareness of the risks and potential dangers in the contexts in which I work are hard to come to terms with – and that comes with the added burden of the apprehension imposed on my loved ones when I'm in a dangerous place.
And the most rewarding? 
The knowledge that I have truly served humanity in my capacity as a doctor is rewarding. The experience and the fulfilment of serving others is always rewarding.
What has been the hardest thing you've ever had to do in the field?
The hardest thing I've ever done was travel a stretch of road which was frequently the scene of bloody skirmishes in Yemen. 
What is the toughest decision you ever had to face in the field?
It is always tough to tell a patient we can't help them when their condition exceeds the capacity of our resources on the ground. A lot of these patients do not have any other alternatives, which makes this very difficult.
In Afghanistan, working in the MSF hospital in Helmand, there were some patients we couldn't help. Many had travelled long distances to reach the medical facility, and they had to leave when their diagnosis required more than the hospital could offer. I also had to prioritise which patients were seen, as the numbers coming through the doors were so high.
Have you been exposed to new and exciting people and ideas as a result of your humanitarian work?
Absolutely! I view people and the world from a broader perspective now.
What advice do you have for others who would like to pursue the kind of work that you do?
Show some guts and get to it already. If you have something to offer, sign up with MSF!
What do you love about what you do for a living?
One day, when I'm in my old age, I'm going to have lots of stories and adventures to share.
On a slightly more personal note, what are your passions outside of work?
I love to read, to teach others and to meet new people.
Is a work-life balance important to you?
It is very important – when you can make it happen! I make time for exercise and hanging out with my friends when I can.
How does your family feel about your work?
They are proud of me, and the work that I do. I miss them when I'm away on assignment and of course, they miss me.
Find out more about MSF's work in Yemen.