A Kenyan midwife recently returned from Jahun, in northern Nigeria where MSF runs a maternal and child healthcare programme.
"I've lost many patients over the years, but I will always remember my first maternal mortality," says Joyce Njenga, a Kenyan midwife activity manager who has spent more than two decades in the medical profession.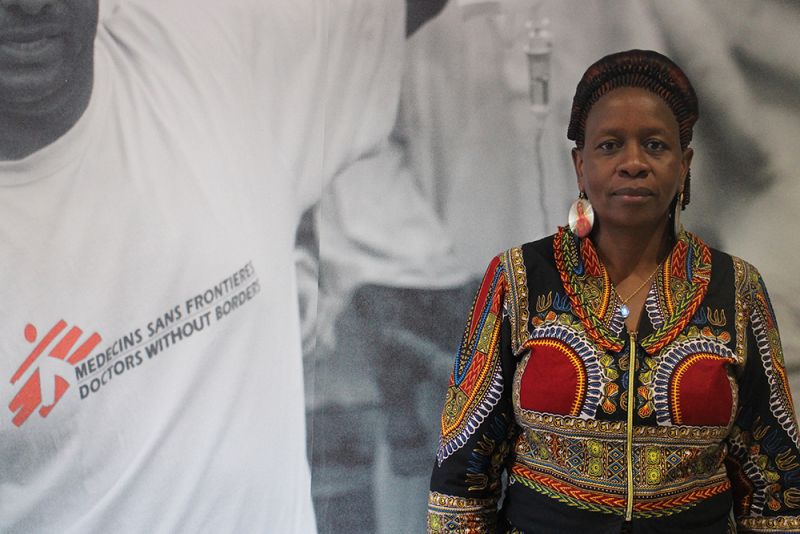 "It's been around 20 years since I saw the first mother die in childbirth, but I still remember it clearly – the name of that patient, even the time she died. Every maternal death that happens takes me back to that day. It's something you never want to happen again, so it reminds me that if there is something I can do to try and prevent it, I have to do everything I can."
Joyce recently returned from northern Nigeria's Jigawa State, near the border with Niger, where Doctors Without Borders (MSF) runs the maternity department at the Jahun Hospital. "We focused on maternal child health care and emergency obstetrics. There were a lot of complications with young mothers and a population in need of service," she says.
Here the maternal death rate reaches up to 2,000 deaths for 100,000 births and on average women give birth to up to six children. In 2016, a total of 10,500 women were admitted into the maternity wards, and the teams took care of 6,500 complications during childbirth.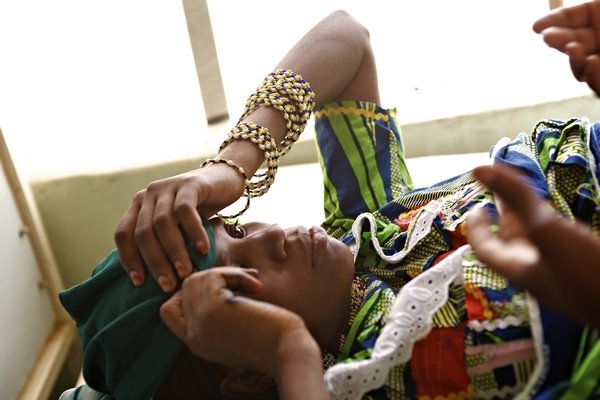 Most complications are due to late arrival after prolonged obstructed labour, which quickly increase the risk of death. "Some women arrive to the hospital from far away and there is lack of available free medical care and ambulance services. Another factor is that in this part of Nigeria girls are married and have babies very early, some giving birth at 13 and 14 years old. As a result, they are predisposed to certain complications related to pregnancy – pre-eclampsia, eclampsia, pulmonary oedemas, obstructed labour."
"Unfortunately in some places, it is still very common to have mothers die. But the work MSF does in this part of Nigeria does make a difference. Someone who worked here before told us there was a time when up to 50 deaths occurred in a month. MSF has continued our work and by the time I left the project, the number of deaths were down to two."
'You have helped a mother stay alive'
Jahun is in a remote part of northern Nigeria. Joyce says that although there is a road that links it to the capital, Abuja, the city is not a big trading centre and many patients she met had never been to the capital. Electricity, water and other basic services are also limited, which is why MSF helps the Ministry of Health (MoH) by supporting certain healthcare operations at Jahun Hospital.
The maternity department was a very busy facility to work in, Joyce says. "There are so many patients arriving that some would even need to share beds. We had double the amount of patients than the amount of beds, and we had to treat everyone who needed help, so we accommodated them the best way we could."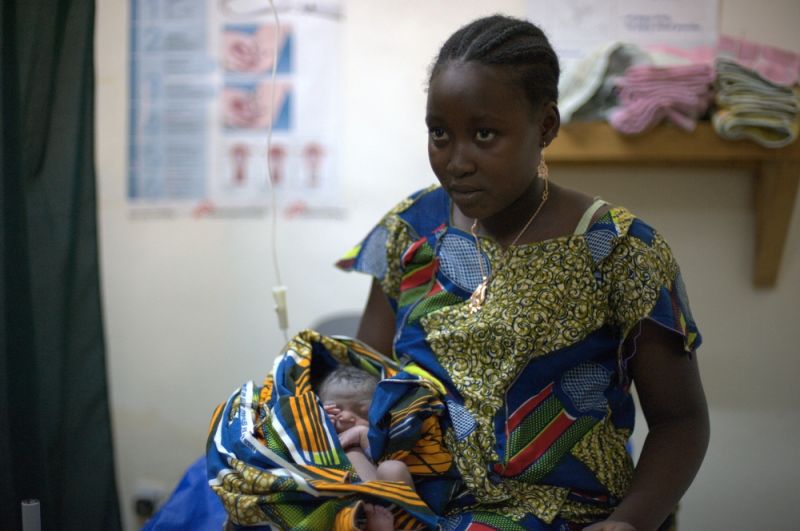 Joyce worked for the Kenyan MoH for decades before joining MSF. She says she made the move because she feels MSF is the place she can make the most difference. "I felt I wasn't able to give all of myself by just working in Kenya, where things are mostly okay, there are many nurses, and work is being done. In other places, the situation is much worse and people need more help."
She finally became a full-time MSF fieldworker in 2012 and has since been on assignment to difficult and remote contexts in Afghanistan, Pakistan, Sierra Leone, South Sudan and Lebanon. Although she is a nurse by profession, Joyce works as a midwife for MSF because that is where her passion lies.
"Maternal mortality in particular is a big problem for me. So if I can do anything to reduce it, that is where I will go. When we work in places like Jahun, you see the needs. So you do everything you can and by the end of the day you feel that even if you were able to avoid just one maternal death, at least you have done something; you have helped a mother stay alive and get the sexual reproductive health services she needs." 
Find out more about MSF's work in Nigeria.