"When I was a child, I always said I want to be a community health worker and make a difference in people's lives," says Namibian Karen van der Ross, who's worked as a nurse in several fields including midwifery, psychiatry and paediatrics since the 1980s.
But sometimes saving a life doesn't require surgery or trauma care. Often, it relies on preventing an avoidable infection by helping people change their daily behaviour. Now working as an infection control nurse with Doctors Without Borders (MSF), Karen feels she's "managed to do just that".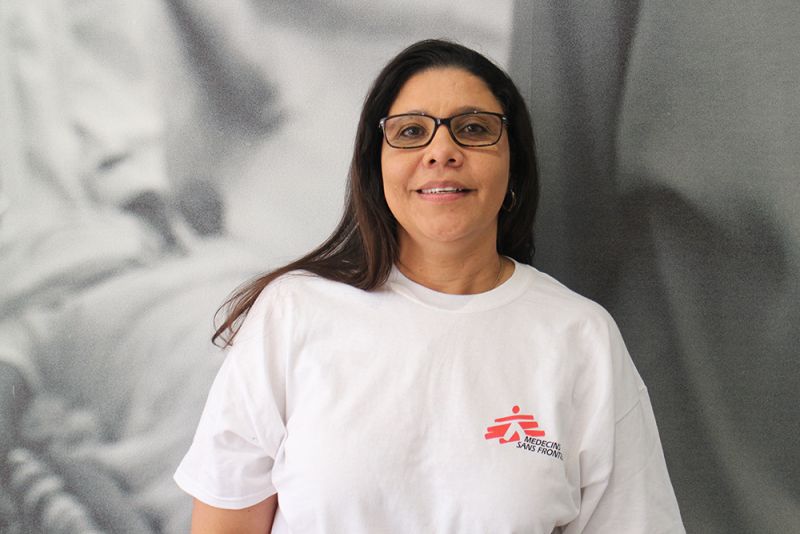 Trained as an infection prevention and control (IPC) specialist, she worked with the World Health Organisation (WHO) during Liberia's Ebola outbreak before joining MSF in 2017 when she took up the post of roving infection control nurse across four MSF projects in Afghanistan.
"IPC activities are put in place to prevent people from getting infections in healthcare facilities. It's about applying standard and additional precautions, so that if a relatively healthy person goes in to hospital they won't pick up other infections from staying there," she says.
Karen highlights a globally recognised list of precautions for IPC that are key to ensuring safe, clean medical care. These include: hand-washing; the use of protective equipment when handling blood and body substances; the safe handling of equipment and needles; and the appropriate management of waste.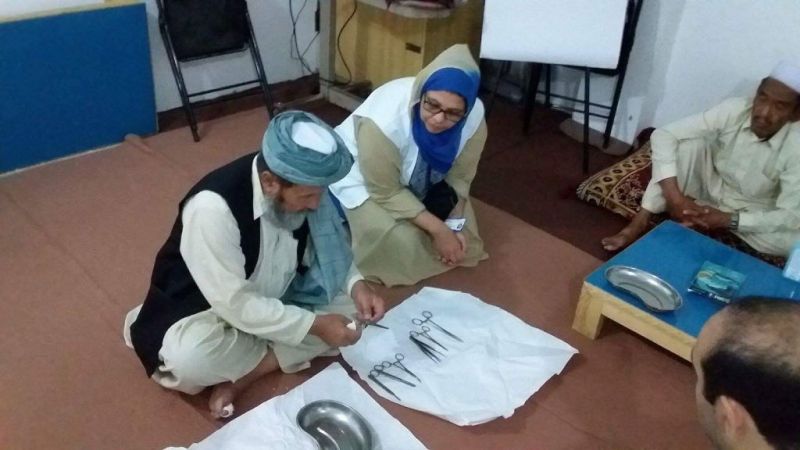 "These are concerns everywhere. Millions of patients are affected by healthcare-associated infections worldwide, causing significant mortality and financial losses for healthcare systems. In South Africa, over the last 10+ years, it's become a bigger area of focus. So, as IPC specialists we want to put all these things in place to ensure we deliver safe care," she says.
"Repetition, repetition, repetition"
Starting in the Afghan capital Kabul, in February, Karen went straight to work at the Ahmad Shah Baba general hospital, a major facility in eastern part of the city that has dramatically increased its activity since MSF began its support in 2009. From there, she travelled to Khost where MSF runs a maternity facility, spending 10 weeks helping restructure the infection control committee, working on environmental hygiene, waste segregation and training of cleaning staff.
Karen believes environmental hygiene is the cornerstone of good infection prevention and control. "I went through a training and teaching process with the Afghan cleaning staff in Khost to explain the importance of effective cleaning throughout the hospital," she says. "Training on infection control isn't about giving instructions because MSF wants something done, but about explaining how an organism can linger and transfer and affect people's health if things are not cleaned in the right ways."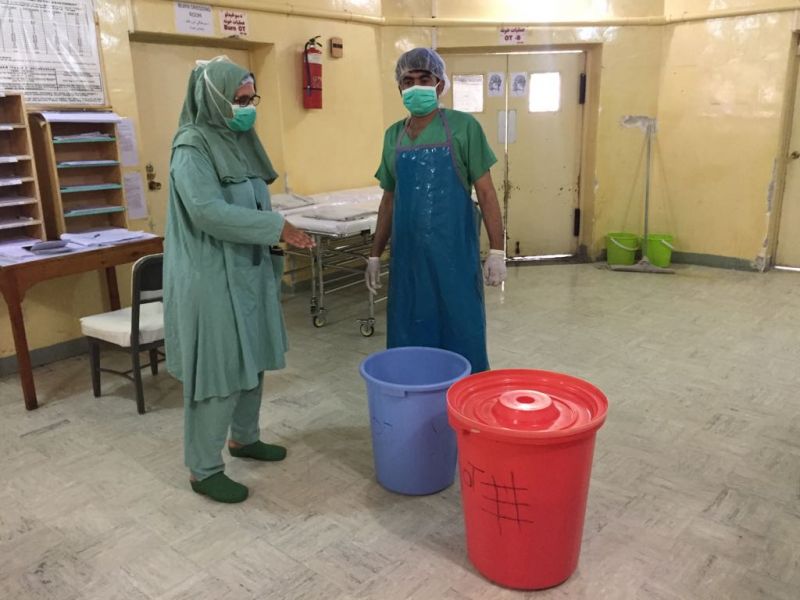 Following her work in Khost she spent 5 weeks at MSF's project for multi-drug resistant tuberculosis (MDR-TB) patients in Kandahar. There she helped establish an infection control committee and focused on environmental precautions and training staff on the correct use of respirators in a highly infectious TB setting.
Finally, she worked for 6 weeks in the busy MSF-supported 320-bed hospital in Lashkar Gah, overseeing hand hygiene compliance monitoring and reviewing the facility's decontamination processes.
"Infection control is about changing behaviour," Karen says, "so my training in infection control is always aimed at making people stop and think before they proceed with their work. I want staff to understand the reasons and make an informed decision about why we do what we're doing. It's about repetition, repetition and repetition. In this job, you can't get tired of doing that."
---
MSF started working in Afghanistan in 1980. The organisation currently runs six projects in five provincial capitals. MSF supports the Ministry of Public Health in the Ahmad Shah Baba hospital, serving around one million people in eastern Kabul, and also in the Dasht-e-Barchi maternity in the western part of the capital. In the southern province of Helmand, MSF supports the local authorities in running various departments of Boost hospital in Lashkar Gah city. In Kandahar MSF has a multidrug-resistant tuberculosis program while in Khost, in the east of the country, MSF operates one of the busiest maternities in the country. MSF has also restarted activities in Kunduz city with a small outpatient wound care clinic while we expect to open a bigger trauma care centre in 2018.
Find out more about our activities in Afghanistan