It is International Migrants Day, a moment that has for 31 years been to highlight the contribution of migrants around the world, and to draw attention to the challenges they face.
For years, the border town of Beitbridge on the banks of the Limpopo River has been a waystation for Zimbabwean migrants journeying to South Africa, and thus a good place to gauge the issues they face on their journeys. This has been especially true since COVID-19 was confirmed in South Africa and Zimbabwe in March 2020.
A never-ending series of buses from South Africa have since crossed the bridge over the Limpopo River, winding through Beitbridge town towards the Rainbow Hotel, a quarantine centre for Zimbabweans deportees and returnees from South Africa. The returning migrants carry hard stories of journeys to and within South Africa, but little else. The deportees, especially, are visibly exhausted when they arrive – their wide gazes reflect despair, extreme stress and boredom.
They have been detained in prisons and police stations, but most embarked in South Africa's notorious Lindela Repatriation Centre.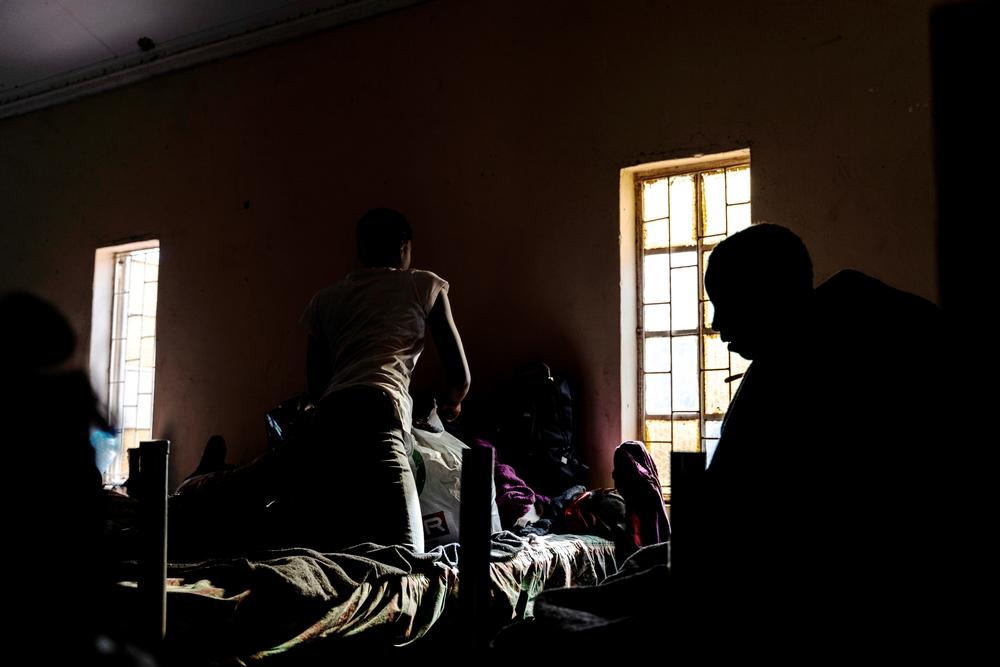 Out teams have been working at the quarantine centre since March 2020, supporting deportees and returnees with medical assistance and safely guiding them into distinct channels for COVID-19 screening, isolation and treatment. Doctors Without Borders (MSF) has been present in Beitbridge and other parts of the Limpopo Region for much longer, though, and to gain a better understanding of migrants' medical needs, MSF staff have since 2019 conducted hundreds of interviews with individuals representing specific migrant groups. 
The result was the Limpopo Mobility Survey report, which reveals a range of challenges faced by migrants on their journeys to and from South Africa, including high rates of sexual violence in border towns and communities; long stays in detention in South Africa for Zimbabweans; language barriers to healthcare access for central African migrants, and more. 
"Having arrived at these insights, we share our concerns with authorities to advocate for better migrants' conditions," says Rinako Uenishi, Project Coordinator the MSF Migration Project in Beitbridge.
 
I visited many hospitals, but they all turned me away since I could not provide a passport, national identity card, or asylum (permit).
a 67-year-old woman, who was diagnosed with a cyst while detained in South Africa in March 2020
"Having arrived at these insights, we share our concerns with authorities to advocate for better migrants' conditions," says Rinako Uenishi, Project Coordinator of the MSF Migration Project in Beitbridge.
A report cannot impart a sense of what it is like to live through the challenges that migrants face, however. Only individual testimony can do that.
Limpopo Mobility Survey -full report
pdf — 2.31 MB
Tales of healthcare denied
A 47-year-old man presents to MSF staff in the Beitbridge quarantine centre and reports that he was arrested on the South Africa side while attempting to sell simple goods.
"I was very worried about the whereabouts of my wares," he says, "I depend on that to live. In addition, I did not have my ARVs (antiretrovirals) with me. I told the officers about it, but they did not take any action. They assured me that I would be released early so that I could go home and get my medication, but it has been 22 days today and I am still without it," he says.
After the assessment, an MSF nurse is able to supply the man with the treatment he needs.
 "I am positive that my health will be fine now," he says with hope.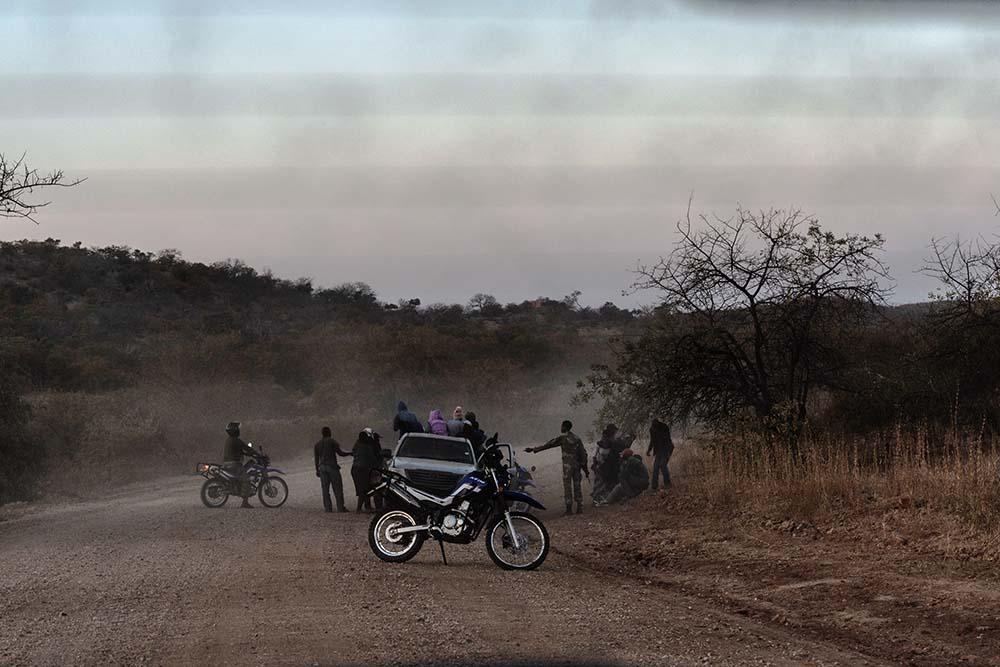 Next in the consultation room is a 67-year-old woman, who says she was diagnosed with a cyst while detained in South Africa in March 2020, following which she was admitted to a hospital.
 
"I lay there for 9 days and then they moved me to another hospital, and then another. I was finally told to go back home and come again after the COVID-19 pandemic had subsided. That's when I decided to come back home to Zimbabwe. I still have not had the procedure," she says.
The woman is referred to the MSF clinic in Beitbridge, where her case is presented to the Department of Social Services. She is admitted at Beitbridge Provincial Hospital.
The last person seen by MSF on this day is a young woman. She is pregnant and says she was denied access to antenatal care services in Soweto, a large township to the south of Johannesburg. 
"I visited many hospitals, but they all turned me away since I could not provide a passport, national identity card, or asylum (permit)," she says. 
Denial of access to healthcare services in South Africa is a common refrain in Beitbridge. 
Migrants are being detained en masse in SA, and it is a major health risk 
"Migrants face many challenges in South Africa, but the most stunning insights that came to us from the survey we did are around the migrant experience in detention," Uenishi says. 
"Our interviews revealed that many migrants spend protracted periods in detention facilities – a quarter of respondents had spent more than a year locked up, with limited access to healthcare and basic needs. This is a real problem, both from a medical and human rights perspective," Uenishi says.
The MSF survey found that respondents spend time in more than two facilities on average, with living conditions in police stations reported as being poorer than prisons and Lindela Repatriation Centre. Only 26% of the interviewees had been tested for HIV and 9.4% for tuberculosis (TB), most in Lindela or prison. In police stations, the rates are much lower.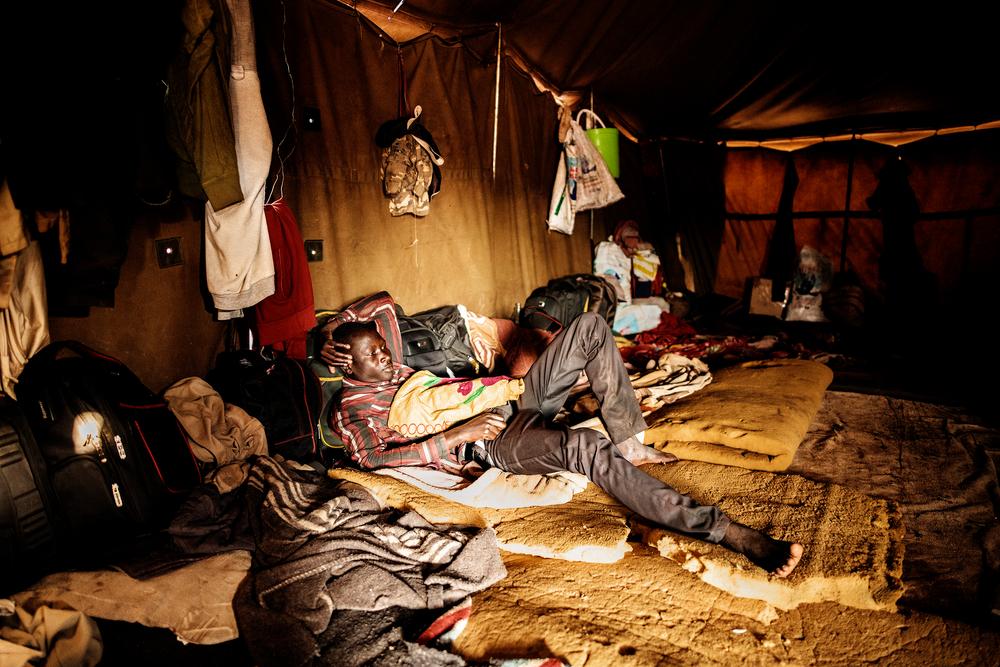 "There some reports of transactional sex and forced sex in certain facilities, yet respondents reported very poor access to condoms in detention, especially in Lindela," says Uenishi.
Zimbabweans who are deported from South Africa come to the Beitbridge Reception and Quarantine Centre, where they have access to the services offered by MSF at the site. Israel Chingosho, a health promoter with MSF in Beitbridge, says that "migrants' stories of harsh treatment and mishap bleed into your mind." He particularly remembers the case of a young man who was arrested by police in South Africa while taking a walk in the neighbourhood of Tshwane in which he was living.
"His crime was not having his passport on him, and for this, he was detained with hard-core criminals who raped him. He exhibited great fear towards other migrants and refused to be released with the whole group. He was found to have acute psychosis secondary to his experiences in detention and was medicated for this. He had no money for transport to get home. We administered psychological first aid and gave him money to get home," Chingosho says.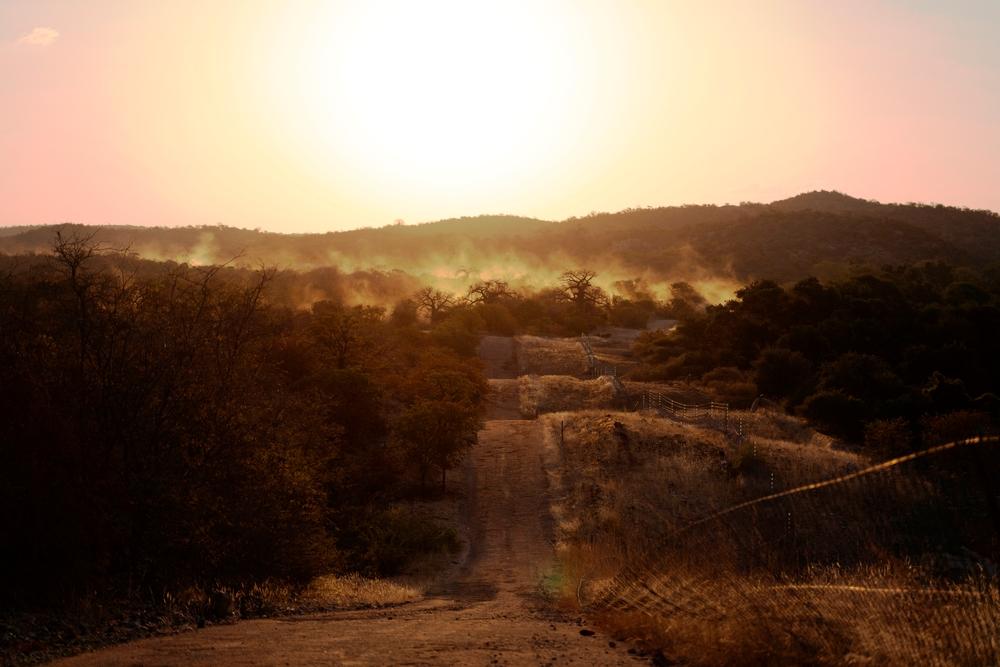 Progressive policy changes needed
MSF Regional Migration Referent Vinayak Bhardwaj, says MSF's Study "strongly outlines the risks of the current process", which often requires migrants and asylum-seekers to travel from the rest of the country to the border towns, as their offices of first application, in order to renew their permits."
"Many of those whose papers expire before they are able to renew endure inhumane and often illegal conditions of arrest and detention prior to deportation, heightening the risks of contagion during the COVID-19 pandemic," he says, pointing out that the MSF team in Beitbridge reports an 80 per cent positivity rate among returning residents who are tested for COVID-19 at the border.
The MSF survey highlights unmet medical needs that should be urgently addressed, but beyond this, MSF and partners have continued to call for a more considered approach to migration policy, one that acknowledges the reality of migration while promoting wider public health imperatives.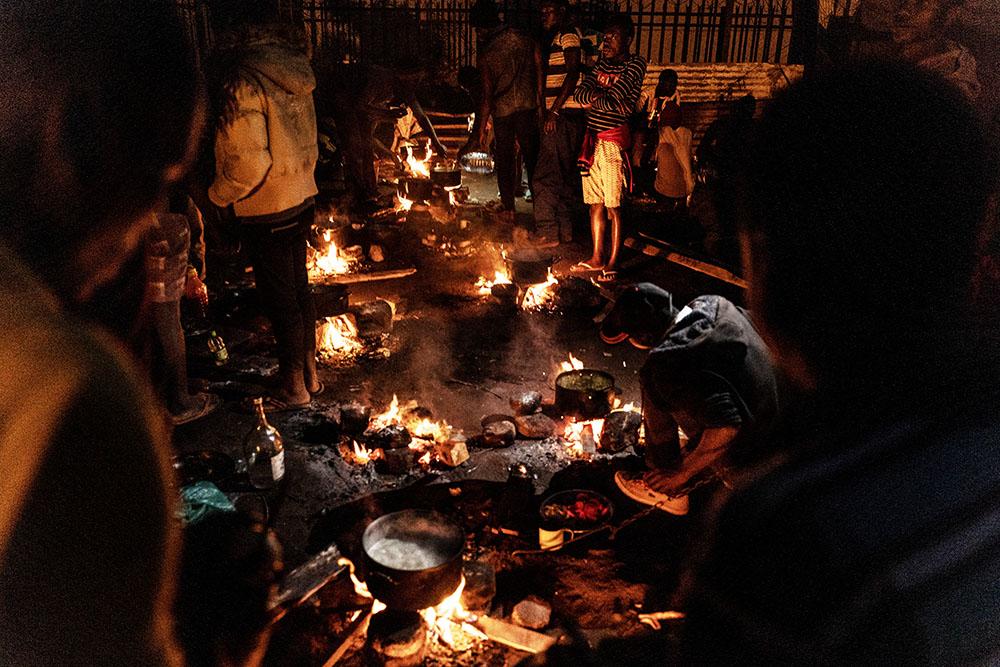 South Africa's Cabinet recently took a decision not to renew temporary permits for approximately 180, 000 Zimbabweans working in South Africa. The decision is likely to lead to a mass return of Zimbabwean workers, as lacking legal status many will find themselves out of work and without bank accounts. 
"At key points like Beitbridge, we will in all likelihood be gauging increased in socio-economic distress, with a consequent psychosocial distress. It could be that more people are arrested, detained and deported. MSF is concerned about possible increase in humanitarian and medical issues among migrants," Bhardwaj says.
MSF has a project in Beitbridge that provides pre-departure healthcare support to migrants in transit, as well as care for returnees arriving at the Beitbridge Reception Centre. The package of care includes both preventative and curative elements as well as family planning and sexual and reproductive health services for migrants.