MSF is calling for an immediate scale-up of sustained humanitarian assistance for the population of South Sudan who have been trapped in violence for months and are now at the very limits of their ability to cope without assistance. 
Two Years of Fighting in South Sudan.
Since fighting broke out in the capital Juba in December 2013, the conflict has continued to spread throughout the country, involving different armed groups and militias. There have a number of failed deadlines in the peace negotiations. Despite the latest peace deal signed on 26 August 2015, fighting continues.
Throughout the 24 months of conflict, Unity state has been one of the areas worst affected by violence.
'Trapped in violence'
Civilians urgently need protection from the unprecedented levels of violence. The level of violence experienced by the population in southern Unity state in recent months is simply unacceptable.
Since May 2015, MSF teams have received consistent reports of targeted attacks on civilian populations including extortions, abductions, mass rapes and killings, villages burnt to the ground and crops looted and destroyed. No one has been spared the violence.
In April 2015, thousands of civilians were forced away from their homes and into the surrounding bush and swamplands, where they had to survive on lily bulbs and marsh reeds, or to find protection in the specially built UN 'Protection of Civilians' sites in Unity's Bentiu town.
Today, over 600,000 people are displaced inside South Sudan, with more than 1.2 million displaced in neighboring countries.
The UN Mission in South Sudan (UNMISS) is mandated to protect civilians throughout South Sudan, and their Protection of Civilian sites in Bentiu have grown from around 45,000 people in May 2015 to around 106,000 in November 2015.
However, while the UN has protected civilians inside Protection of Civilian sites in Bentiu there is a lack of effective protection outside of these sites, and big protection gaps still remain in other parts of Unity state.
In South Sudan, MSF has almost 3400 national and international staff in 18 locations responding to a wide range of medical emergencies ranging from; the treatment of war wounded and victims of violence, to malnutrition, malaria, cholera, and kala-azar. 
MSF in Unity state
Bentiu
MSF runs a hospital inside a UNMISS Protection of Civilian site, as well a clinic in Bentiu town and mobile outreach clinics in surrounding villages.
The hospital provides secondary and maternal healthcare, with an in-patient department, neo-natal ward, surgery and emergency room. We also run clinics for children under five and malaria treatment points within our community health programme.
 
Yida
MSF runs a health centre in Yida camp for refugees from Sudan and displaced South Sudanese, providing primary and secondary healthcare, along with a therapeutic feeding centre, and malaria outbreak response.
 
Mayom
MSF supports the Ministry of Health's health centre in remote Mayom, by helping with referrals, providing maternal care, outpatient consultations and vaccinations.
 
Leer
MSF has restarted limited medical operations in Leer hospital, which was previously ransacked, with additional therapeutic feeding support.
We are also running mobile clinics for displaced people in the villages of Leer, Rupkai, Kak and Thonyor.
The mobile clinics focus on children under five who need nutritional support, as well as stabilizing war-wounded patients.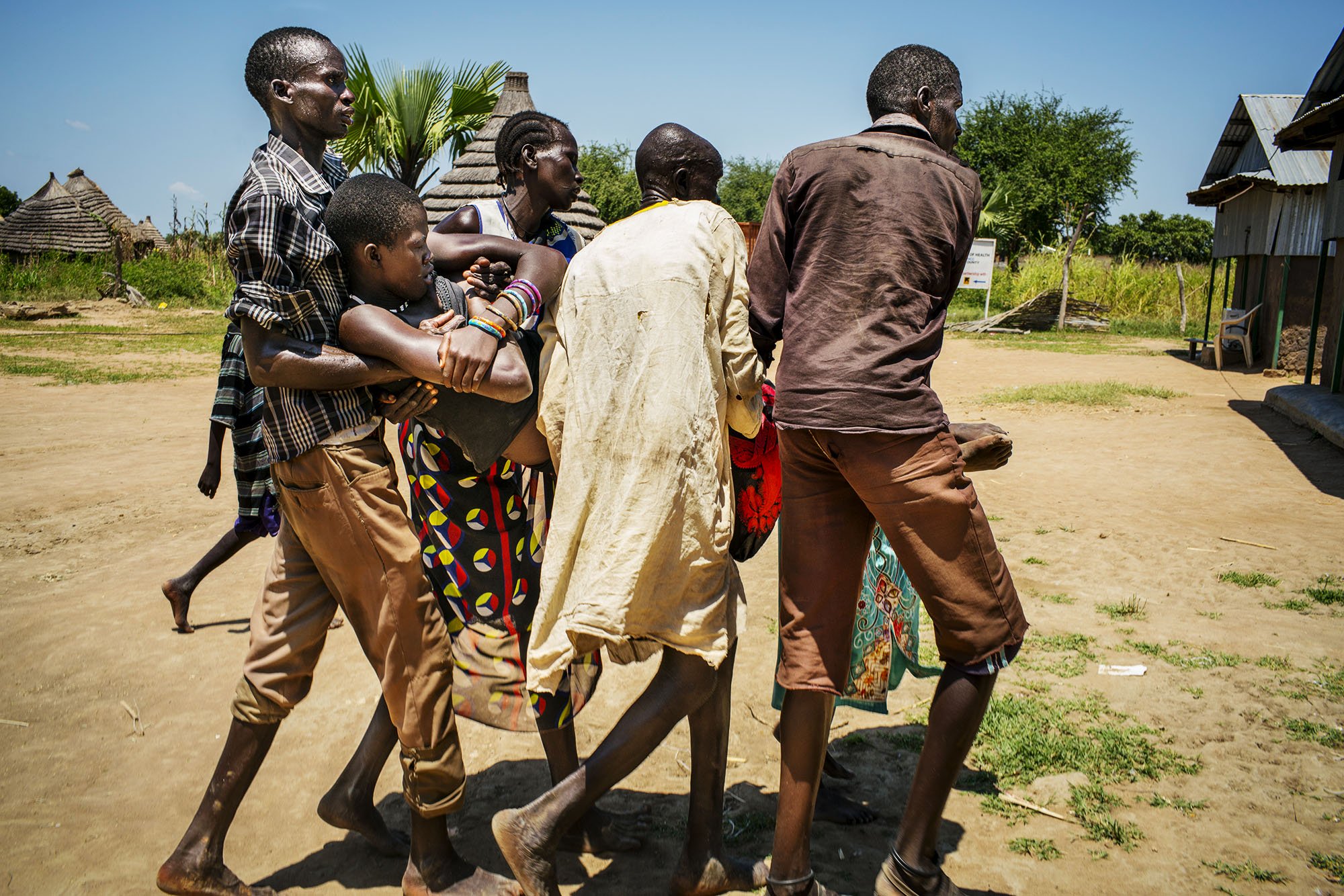 Find out more about MSF's activities in South Sudan.