Elizabeth Aruwa, a Kenyan doctor spent a year treating complicated cases of HIV near the Zimbabwe capital, Harare.
"I'm very passionate when it comes to my patients, I think I often get too involved," says Kenyan medical doctor Elizabeth Aruwa. Elizabeth recently returned from her first Doctors Without Borders (MSF) assignment in Epworth clinic, on the outskirts of the Zimbabwean capital Harare.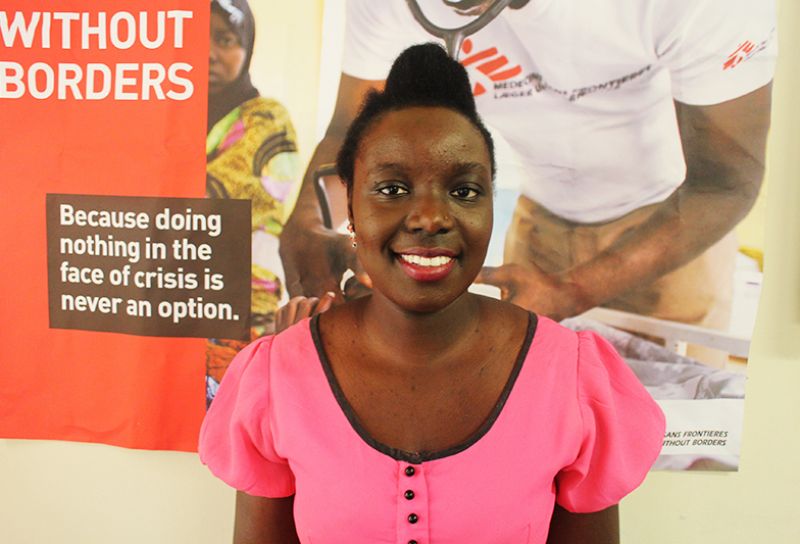 She spent a year at the project where MSF's team treated around 300 HIV patients per week, many of them with challenging health concerns and complications beyond just HIV.
"The most interesting thing about my work was that it was just such a complex clinical scenario," Elizabeth says. "We'd have an HIV patient who was failing clinically and then coming in with a new infection, like TB. At the same time they'd have a high viral load, so that's a greater level of virus in their bloodstream."
"We'd see all kinds of diseases in one patient and have to investigate and narrow it down with the limited resources that were available. I'd see some challenging clinical cases and think 'wow, how all this can even exist in one patient?' It was a good learning experience for me."
Elizabeth says she's always been passionate about humanitarian work. After spending the first years of her medical career working with the Ministry of Health (MoH) in Kenya, she felt she needed a change and decided to join MSF. The experience has already "given me a clearer picture of who I am and how I deal with different situations," she says.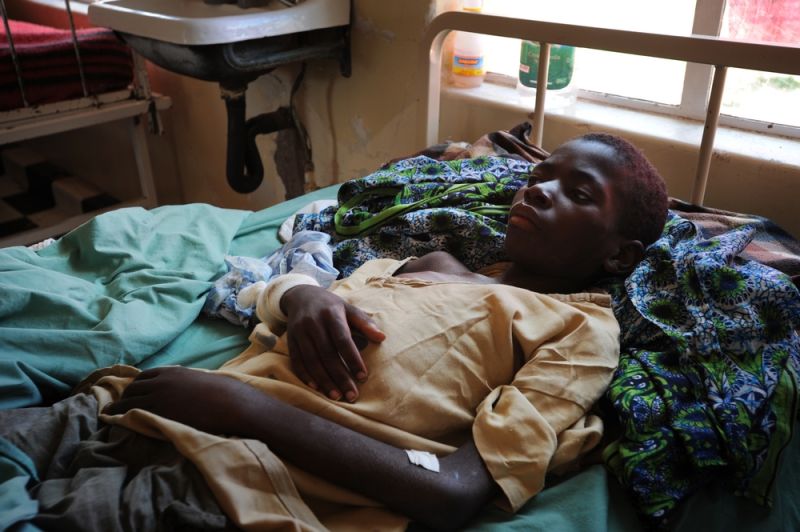 The seriousness of the cases she dealt with at Epworth, and the numbers of patients she saw, meant that not every story had a happy ending. Some patients did not make it, many defaulted on their treatment due to difficulties and others would go missing for weeks at a time when they were expected at the clinic. But despite the challenges, it's the successes that stay with Elizabeth.
"There were actually so many success stories," she says. "There was one HIV patient, a young man who came into our clinic with really bad anaemia. He could barely sit or walk. He was failing on treatment, and was so weak that he literally had to be carried to the clinic by his mother, uncles, and sons."
"I followed him very closely. Every time he came to the clinic, I knew I just had to see him. He was a patient who needed care and attention. I wanted him to finish his 90-day treatment sessions, and to clinically stabilise his condition so we could switch him to second-line antiretroviral treatment under the supervision of a medical doctor."
"We first saw him last September 2016, and by April this year, I watched him walk into the clinic by himself. From barely managing to stand, he was now smiling, walking sitting on a chair and having discussions with us! That is one of the best patient success stories and certainly one of my best moments as a doctor," she says.
Elizabeth says it made her realise that being attached to her patients can be a good thing. "If it wasn't for the attachment I feel for my patients, maybe his recovery would not have happened as fast. He said he had hoped – that is what kept him on track to recover. So it helps to have someone tell you to take your meds and always doing such strict follow-ups. That's important if you want to see results."
MSF has run its clinic in Epworth, in conjunction with Zimbabwe's MoH, for more than a decade. In that time, it has treated some 30,000 HIV patients and another 50,000 others for general health issues and TB.
From one humble stand-alone building in 2006, it is now a community medical hub that provides treatment, support and counselling for patients. Years of support from MSF has helped save many lives, and bolster the local healthcare system enough for the project to now operate on its own.
"MSF was never there to fill gaps, we were there to support the health system," Elizabeth says. "Zimbabwe is more stable now than a decade ago, so MSF is able to close its part of this project and transfer most of the activities over to the MoH. MSF can now go into other areas where the need is still great and where the situation is even more desperate."
Find out more about MSF's work Zimbabwe.