"My name is Fernando Pearson, I'm from Mozambique, Maputo. I'm 37 now but I started using drugs, specifically cannabis when I was 11. I'm a veterinarian and when I was younger, I was offered a job in Cabo Delgado – the northernmost province of Mozambique. I lived there for seven years. That's when I started smoking heroin. When I arrived, I was single, but I met someone there and we ended up moving in together and getting married. I used to go home and smoke heroin. I had no shame, I smoked in front of her.
After a few years without coming home, my parents bought me a plane ticket to visit them in Maputo. But something happened. On the day I arrived, my mum was hit by a car and died. After my mum's funeral, it was just me and Dad. And one month after the accident my father had a heart attack. He was in the hospital for two months. That's when I found out my wife was pregnant.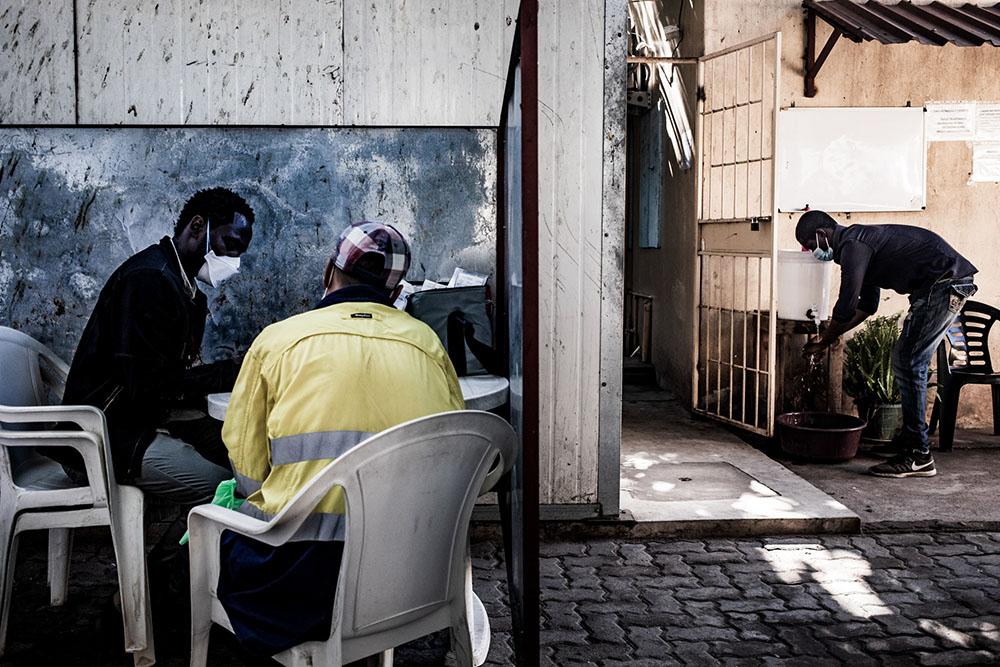 Fernando stayed with his father for one year and then decided to return to Cabo Delgado to bring his wife and child home. However, when he arrived, he found his wife was addicted to heroin. He took the family back to Maputo, but soon after they returned his wife fell ill. 
"We discovered she was suffering from hepatitis. At the time, there was no treatment or tests to detect that a person has hepatitis. A week later, she passed away. It didn't take long, it was quick. She was only in the hospital for two days. She died in my arms. She had a seizure. I saw her go.
I was enraged when I left the hospital. The first thing I did was go out to buy all the heroin I could with the money I had. I bought used syringes; I wanted the used ones. It was the first time I was injecting, and I wanted to do it with large amounts so I would be gone, too. I felt guilty that she had died.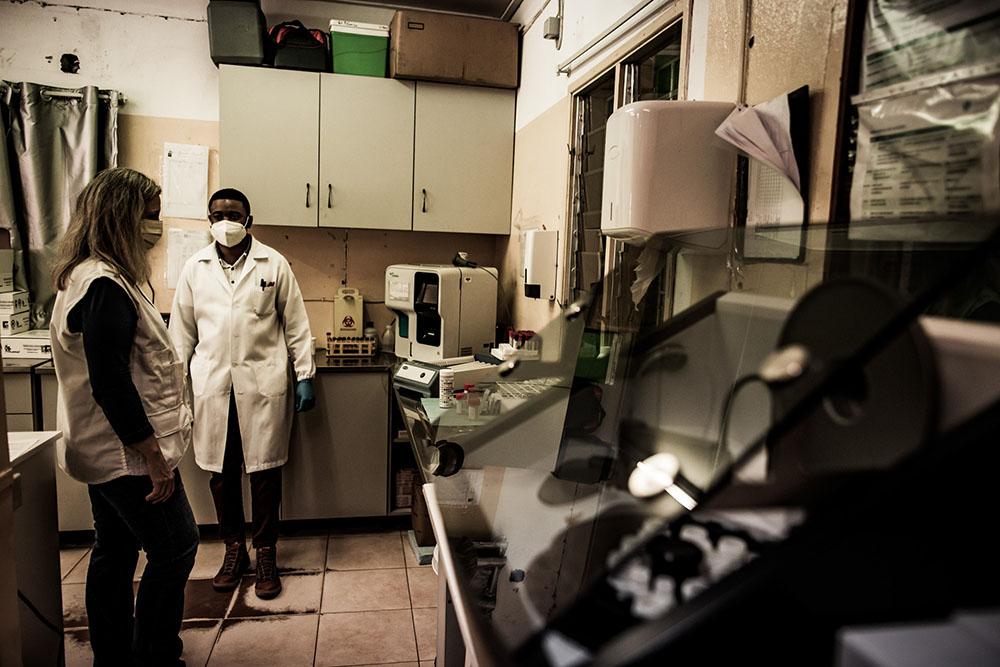 Soon after, I started to lose people around me, to lose interest in my work, I didn't have time for anything apart from drugs. All I wanted to do was to be in the Boca (a place where drugs are sold and consumed). I was depressed. The doors started to close on me. I started stealing from my sister's house and from other relatives. They no longer wanted me to visit them. I started stealing from my parents' house, too, where I lived. No one sent me away, but I decided to leave. I started living on the streets.
Fernando tried to commit suicide several times until he decided to seek help at the MSF
Support for People on Opioid Treatment (APTO) clinic. "I thought the reason I was still alive was that God had other plans for me. I came here [MSF clinic] and I spoke with the doctors. I told them I had tried to kill myself. I started seeing a psychologist and slowly, I started regaining self-esteem. 
She was in bad shape. She had sold everything we had. When I got there, my wife was sleeping on the floor and our child didn't even have clothes.
Fernando Pearson
Fernando was one of the first patients who started on the methadone treatment at APTO. 
"The first day I took methadone, I also took drugs. But not at the level I used to. I felt full like there were a lot of drugs inside me. This happened on the first day, the second day, the third day, but on the fourth day I didn't take any drugs, and I never have since.
My family didn't believe it at first. But it's been a year and a half now. They are warming up to me again, my dad trusts me with the car keys and the house keys. I believe that we change with God. But medication helps us to improve even more. Methadone works wonders.
Yesterday I was a diamond in the rough, today I am a polished diamond. Or at least I am turning into one. People used to run away from me in the street; I smelled bad, I didn't take showers, I didn't cut my hair or my nails. I was alive but felt dead. People were afraid of me. But nowadays people approach me again – kids, my friends and neighbours, too. They can tell that I'm back to being who I used to be, maybe an even better version than before."
Fernando now raises awareness among people who use drugs. He wants to support them and show that there is a way out. He wants to open his own pet shop and one day he aspires to open a car wash, to employ other drug users in recovery. 

Over 200 patients come to the APTO clinic for treatment every day. Another 600 are on the waiting list to start treatment. At the end of 2021, MSF will hand over these activities to the Mozambican Ministry of Health, which is planning to expand the services and make them available in other provinces in the country.