"What we wanted to do and what we ended up doing on the project were two different things. We were reacting to emergencies. You'll say, today we're going to work on mobile clinics and then you hear that there's an attack and you cannot go, or there's a bus accident and the hospital is full of patients, or you have IDPs (internally displaced people) coming in. What has happened the previous night is what you are reacting to today."
After almost two years of working in northern Mozambique, Yusuf Goddard, an MSF logistician from Zimbabwe has seen and experienced a range of crises and medical emergencies. Here, he reflects on the time he spent working to ensure people in the country's strife-torn Cabo Delgado province received essential medical and humanitarian assistance.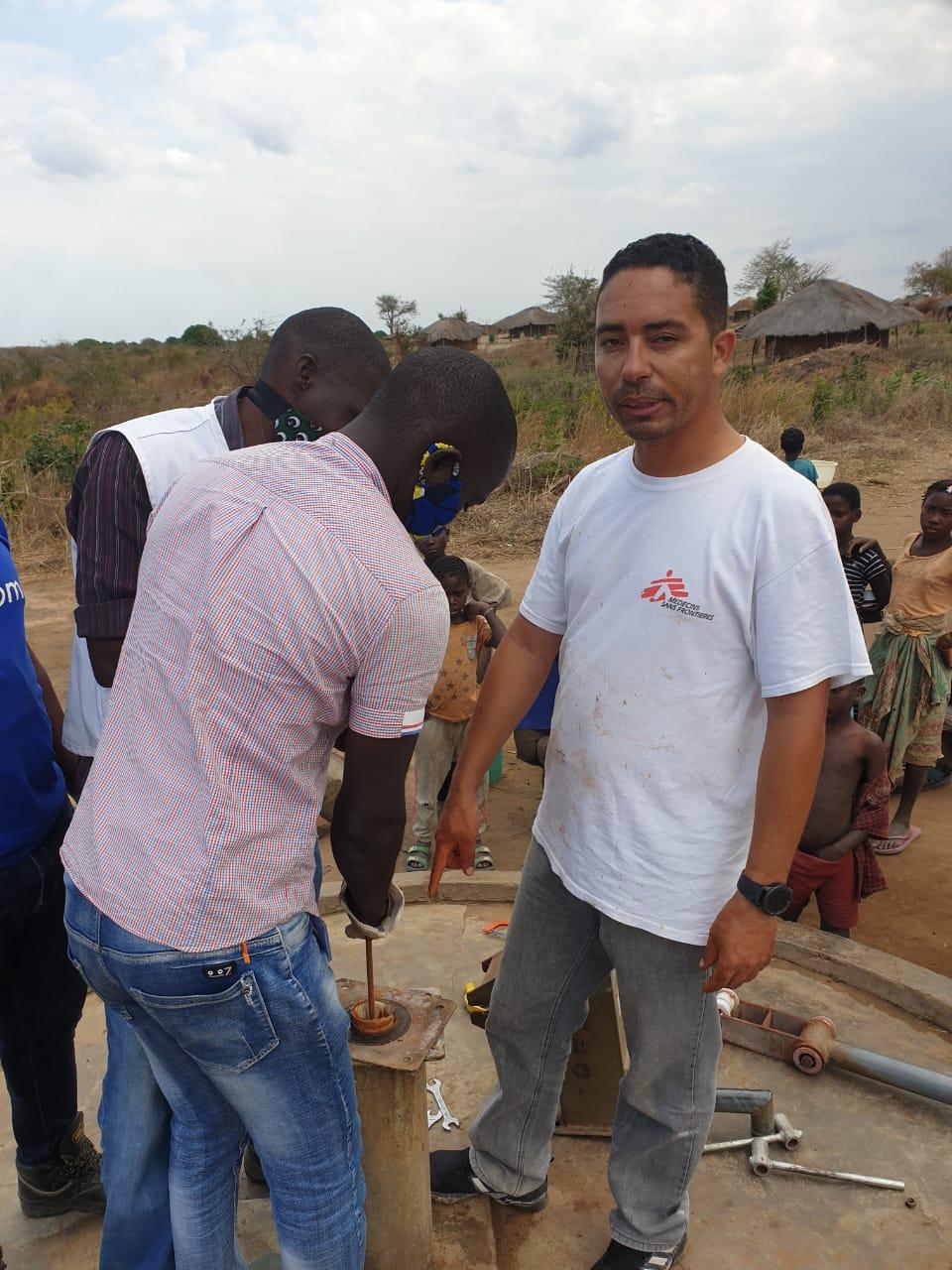 In October 2018, Yusuf embarked on an "explo" or exploratory mission to assess the needs of people affected by conflict in Mozambique's northern Cabo Delgado province. The conflict between the Mozambican army and a non-State armed group began in October 2017 and approximately 560,000 people have now been displaced from their homes.
Seeing a critical gap in the provision of water and sanitation (WATSAN), Yusuf returned to Mozambique in March 2019 to kick off a WATSAN project in Pemba, the capital of Cabo Delgado province. The MSF team drilled six boreholes, restored water supplies, and rehabilitated a health centre. All was going to plan. And then Cyclone Kenneth hit…
The district of Macomia was one of the worst affected areas in Cabo Delgado, and the MSF team set up a medical project and WATSAN project, with Yusuf as part of the logistics team. "Medical access was very difficult for people, but at the same time, the infrastructure was not available, so a big part of my job involved infrastructure and repairing the health centre, because it was destroyed by the cyclone," Yusuf explains.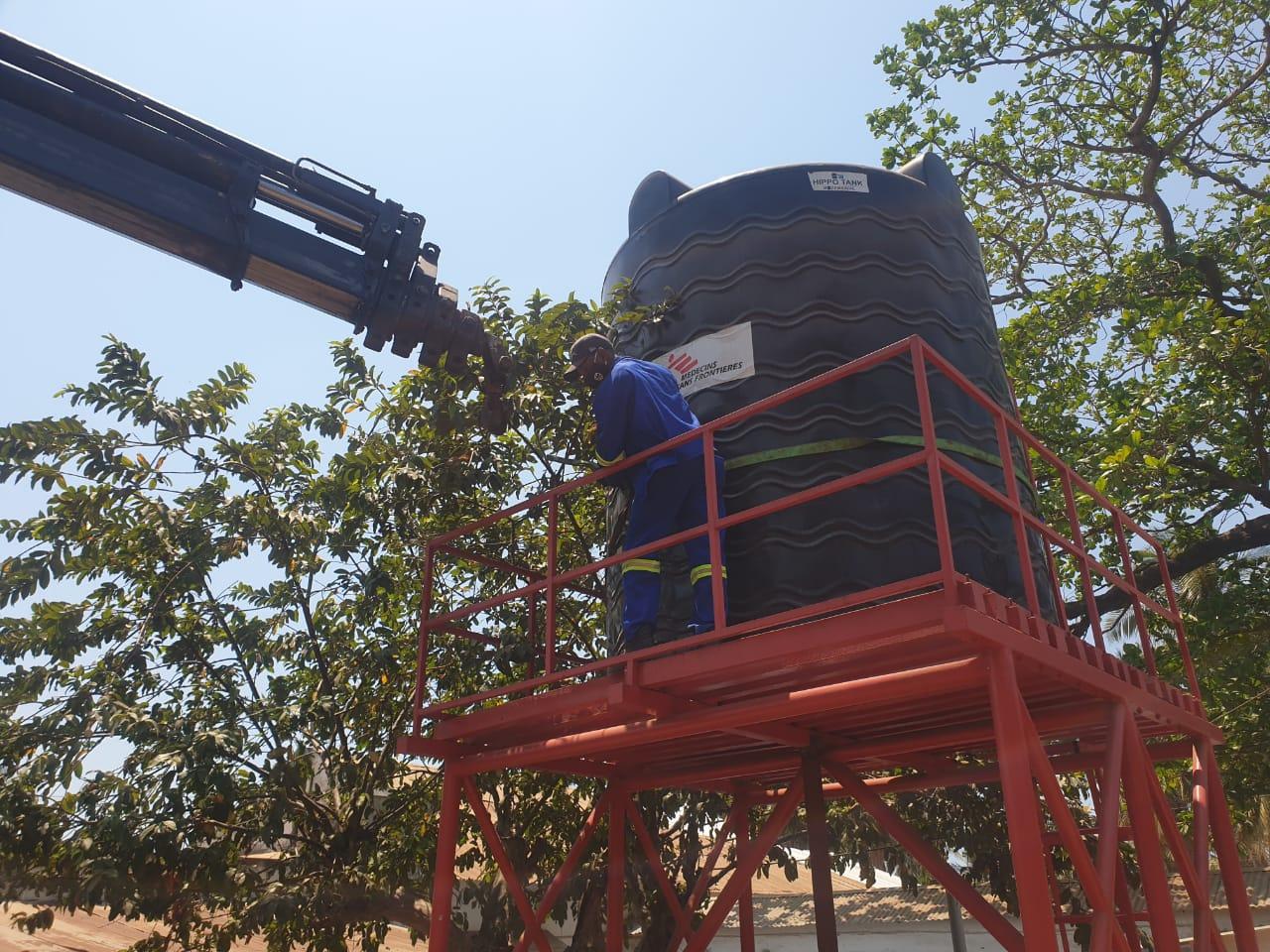 "Another goal was to create mobile clinics to visit surrounding villages that had been affected by conflict because a lot of the health centres had been closed and there were cases of malaria, reports of malnutrition and a lack of clean water. Unfortunately, at the same time, the conflict started intensifying and access to these areas became even more difficult."
This was just the beginning of a string of challenges that made Yusuf's job unpredictable during his time in the country. 
"In November 2019, after the cyclone and flooding, there was a cholera outbreak and most of the cases were in villages that we could not get to. Access to Macomia from the main town of Pemba was difficult during that time because there were reports of attacks along the roads. At the same time, heavy rainfall washed away the bridge on the only road that links all the small towns and villages to the north, including Macomia. Our team took two days to get to Pemba after this – a journey that usually takes two hours!" 
Yusuf recalls spending long days trying to find a way to cross the river in order to get food and supplies to the communities. "We still had a lot of cases at the health centre, so we had to find a way to get supplies to our staff and patients. It took about four or five days to find a way to cross," he says. "We made use of the only two boats that carried all people, goods, groceries and fuel across the river for five districts."
Such limited access and increased armed attacks in the region meant that the project had limited staff during this time. "Personally, the most difficult situation was during the cholera outbreak when we were expecting our team from Pemba but they couldn't come because of access. I had to do all the logistics and set up a cholera treatment centre in the project. We also went around the communities to try and provide water supply," says Yusuf.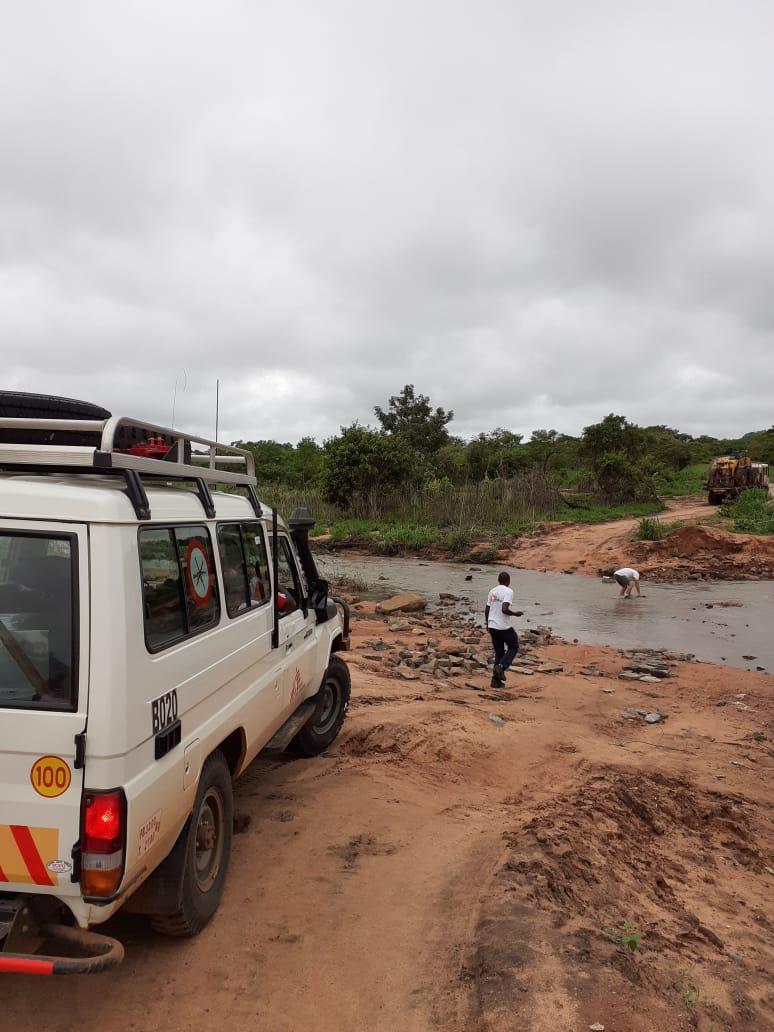 While people living here were in desperate need of assistance, the team still had to work carefully to gain the trust of the communities they hoped to serve.
In situations like this, Yusuf explains the importance of MSF's guiding principles of impartiality, neutrality, and independence. "In conflict areas especially, we have to be as impartial as possible because if not we can't gain access. In many of the areas we worked, the people didn't know MSF, so we had to tell them about our principles and show that we abide by them in order to get acceptance. Without this, we are unable to do our jobs." 
Unfortunately, just as the cholera outbreak started tapering off, Yusuf and his team were forced to evacuate from Macomia on 25 March after escalating violence in nearby Mocimboa da Praia. Two months later, on 28 May, an attack left the hospital at Macomia destroyed. "Two days before the attack the antenatal care part of the maternity ward had just been finished. And then it was burnt to the ground," says Yusuf.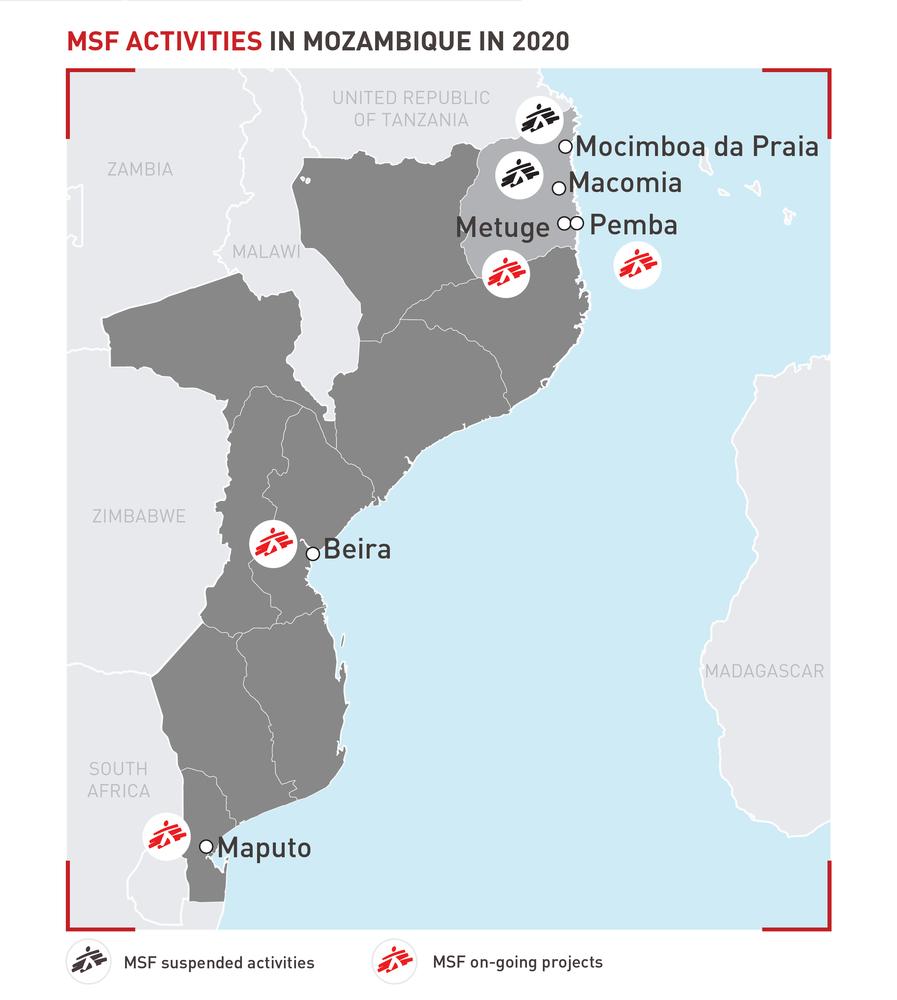 "I had a real passion for the project as you can clearly see people's need, so for me, evacuation was the last option. It's very discouraging to have to leave a project, especially when you have patients who rely on your care." 
While MSF is still unable to run activities in Mocimboa de Praia, we have recently restarted WATSAN projects and will soon, in the coming days, start providing medical support again to the population in Macomia. We have launched WATSAN and medical activities in Pemba, Metuge, Ancuabe, Meluco and Montepuez. 
Under such challenging and quickly evolving circumstances, Yusuf remains positive by thinking about the impact he's made, especially through the water and sanitation work.
"The thing with a WATSAN project is that you see it start from scratch and the benefit to people is immediate. You go to an area where there's no water, and then you're able to provide it. It's amazing to see the faces of people the first time they get it; how happy the community is and kids are playing in the water. It's like a party! It's very fulfilling." 

MSF has been present in Mozambique since 1984. In Cabo Delgado, MSF teams support health authorities in improving access to water and sanitation as well as responding to possible diarrheal disease outbreaks. MSF's mobile healthcare teams also provide care to displaced people and the host community alike in and around Pemba, Metuge, Meluco, and Montepuez.
MSF teams are also present in Maputo and Beira providing care to people with advanced HIV, tuberculosis and hepatitis and vulnerable populations. MSF is also supporting the Mozambique Ministry of Health in its response to COVID-19 through the implementation of preventative measures, including infection control, triage and surveillance.