A Malawian logistician spent a year in Sierra Leone getting supplies to people in the most remote areas.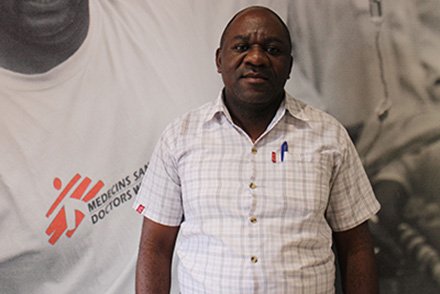 "This is challenging work, but the difficult bits can become the best bits if you do it well," says Towani Mkandawire, a Malawian logistician who has worked with Doctors Without Borders (MSF) for the last 12 years.
He recently spent a year on field assignment as a project supply manager in Sierra Leone's Kenema district, where he had the huge responsibility of moving an entire hospital's worth of supplies, equipment and medication from one MSF project to another.
"It was a very worrisome project to start, which would have had implications if things went missing. It's complicated when you are moving supplies every day for hours at a time between far off locations, with very few staff," Towani says. "But at the end of the day it was a successful exercise. And that all goes back to good organisation."
Planning is the backbone of Towani's daily work, and he is passionate about ensuring the right procedures are in place every step of the way. "The supply chain is a complicated process. It's a series of interlinked activities that must be taken for the person at the far end to receive what they need. If one thing goes wrong, the chain will break, so everyone needs to play their part to ensure it doesn't," he says.
MSF first began working in Sierra Leone during the country's civil war in 1994. The 2014/2015 Ebola outbreak required a massive escalation of operations to provide assistance in the face of huge needs. MSF admitted over 10,000 patients to its Ebola management centres in West Africa during the epidemic. In Sierra Leone, the extent of the crisis saw most resources funnelled towards dealing with Ebola, and as a result many of MSF's primary healthcare projects closed. With the end of Ebola, primary healthcare centres are once again the focus – including the mother and child project Towani helped set up and ferry supplies to in Kenema.
"The new primary healthcare project in the far eastern part of the district is in an area completely deprived of health services. MSF will be there, with medical expertise and with supplies," he says. "These places are so remote, in such dire need and so impossible to reach that you wonder how MSF finds such places to work in! But we get there."
'If we plan too late, lives could be lost'
"Reaching some of these projects is completely difficult, especially during the rainy season. The roads are so bad that even the Land Cruiser does not manage. Imagine being in a small primary healthcare unit where a woman is in labour and you cannot send her to a referral hospital because the roads are impassable? If there are no supplies, drugs and tools to do a caesarean section, what can you do? She would very likely die."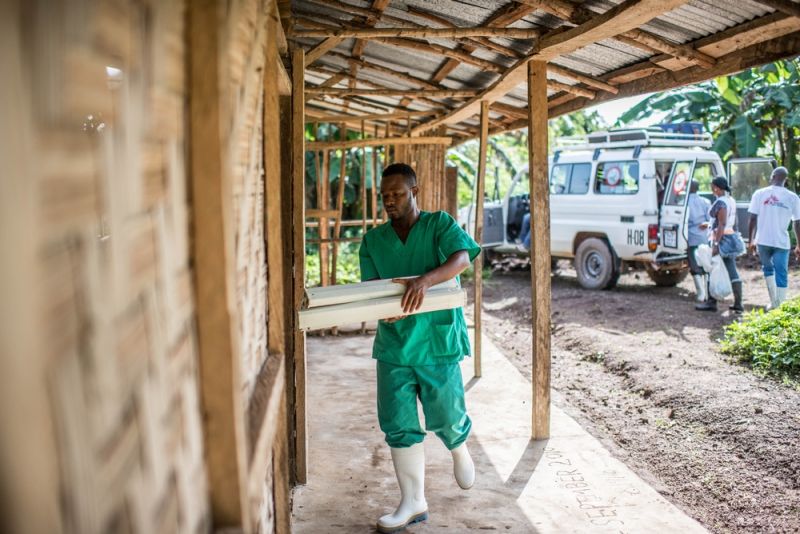 ""In these situations, it is essential to plan correctly, proactively and effectively. I know that the rains start from June to September, so I know we have to stock the facilities with enough supplies for them to survive the entire period without replenishment runs. Procedures have to be followed and respected, because if we plan too late and there are no supplies, lives could be lost as a result."
Sierra Leone has one of the weakest health systems in the world – even before the Ebola epidemic. It leads in under-five child mortality rates and a lack of services and infrastructure, especially in rural areas, means many cannot access even basic care. Public healthcare is also not free, which further excludes many Sierra Leoneans.
"I'm sure many people die because they cannot get access to a hospital, or because they cannot afford the luxury of going to one," Towani says. "You have to pay for everything at national hospitals there, even paracetamol."
He says MSF decided to donate surplus drugs to smaller NGOs and the Ministry of Health, so as to ensure that the most amount of people could reap its potential benefits. It was his duty to process, record, distribute and deliver the stocks to health facilities in need.
"The needs there are just enormous. Enormous!" says Towani, who continues to do field work because he sees the tangible difference MSF is making. "We know we can't reach everyone but we can play our part. When you are there in the field, you work for MSF and you see the difference being made. So even though we won't solve every problem, at least we will save lives."
Find out more about MSF's work in Sierra Leone.