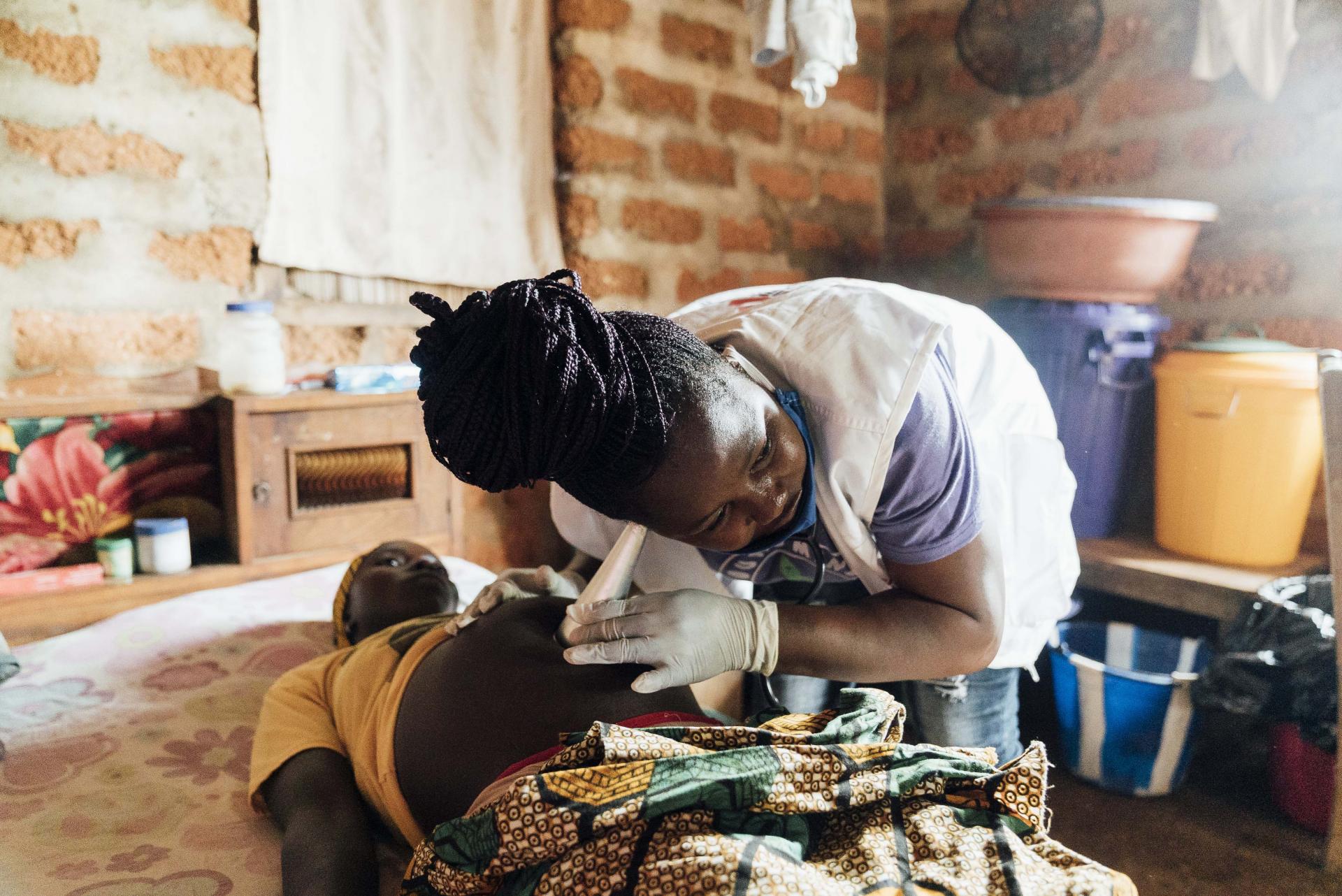 In Sierra Leone, Doctors Without Borders (MSF) focuses on maternal and paediatric care, with the aim of reducing the high rates of sickness and death among mothers and children under five. 
There is a critical shortage of medical staff, resulting in a lack of services for the most vulnerable groups. Our teams work to fill some of these gaps, providing healthcare for children under the age of five, pregnant women, and lactating mothers. We have staff in 13 peripheral health units in three chiefdoms (Gorama Mende, Wandor and Nongowa), and a hospital in Hangha, Kenema district, supporting intensive therapeutic feeding centres, general paediatric care, and malaria treatment.

In Tonkolili district, we support Magburaka district hospital and nine peripheral health units, with improvements to infection prevention and control measures and water and sanitation systems. We also support the supply of essential medication and staff training. Our services include family planning, prevention of mother-to-child transmission of HIV, psychosocial support, and medical treatment for survivors of sexual and gender-based violence.
In Makeni town, Bombali district, we are working with the national TB programme to implement an ambulatory model of care in the community for drug-resistant tuberculosis (TB) diagnosis and treatment. We also continue to support the country's main TB facility in Lakka hospital, in the capital, Freetown.
MSF assisted the national response to COVID-19 by transforming a government facility in Freetown into a 120-bed treatment centre, and trained staff. The Lassa fever isolation unit in Kenema public hospital was renovated and used as a COVID-19 treatment centre with an initial capacity of 25 beds. A group of nurses and midwives, who went to study in Ghana for two years under an MSF Academy for Healthcare sponsorship, returned to work in Sierra Leone. MSF's investment in human resources for healthcare is a commitment to improving the quality of care for patients.
No. staff in 2020: 1,232 (FTE) » Expenditure in 2020: €16.5 million MSF first worked in the country: 1986