In light of the shockingly low vaccination rates in South Africa and other African countries, seven organisations from South Africa have sent a letter appealing for the German government to support the immediate suspension of patents on all Covid-19 medical tools, and for needed technology to be made available to producers in low- and middle-income countries in order to accelerate vaccine manufacturing.
"This is especially needed for mRNA vaccines, whose research and development was co-funded by the German government with hundreds of millions of euros of taxpayer money," said Candice Sehoma, Advocacy Coordinator for MSF's Access Campaign in South Africa.
She appealed for German government responsibility, saying, "To end the deadly global inequality, you must take all possible steps to ramp up production as quickly as possible. The transfer of know-how to producers worldwide is explicitly mentioned in the coalition agreement. Now you must also quickly increase pressure on manufacturers, especially BioNTech, to finally share their vaccine technology knowledge."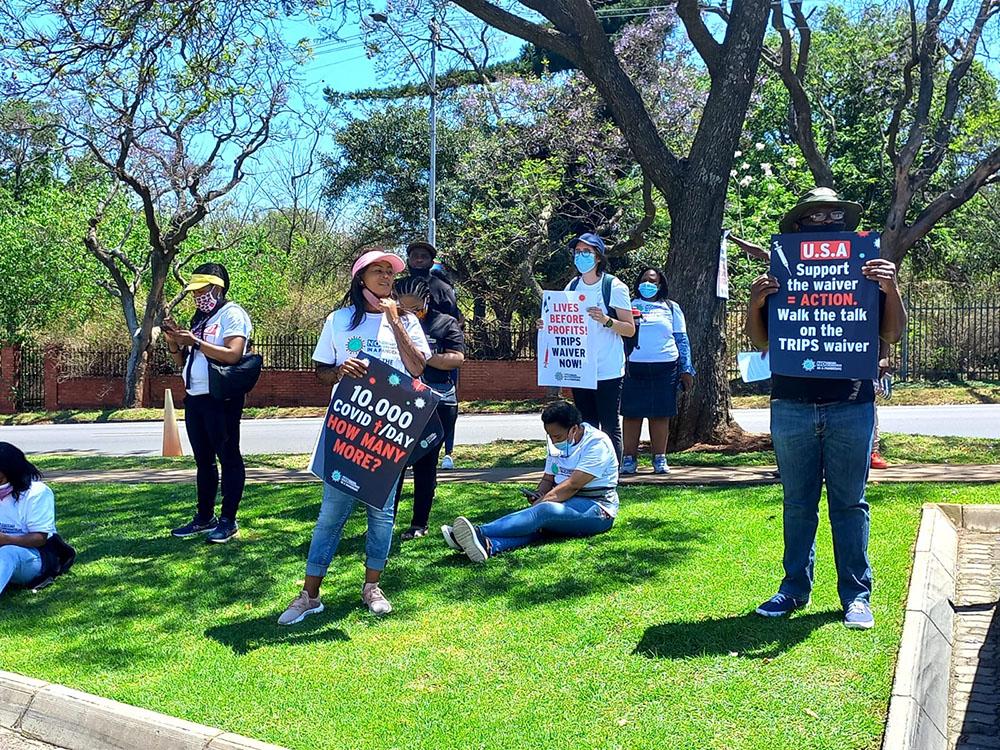 The letter to the new German Chancellor Olaf Scholz, Economics Minister Robert Habeck and the Development Minister Svenja Schulze were signed by civil society groups, patient organizations and human rights activists. They criticize the fact that so far only six per cent of the population in South Africa has been fully vaccinated, while in Germany 70 per cent have received at least one dose. In 18 African countries, less than two per cent of people are vaccinated. "Every day we in South Africa directly experience the dramatic consequences of unequal access to vaccination, tests and medicines," Sehoma said. " Every day, we witness the failure of global solidarity." 
mRNA vaccines are particularly suitable for technology transfer because they are easier and faster to produce in large quantities and can be quickly adapted to new viral variants. Technology transfer to Africa would be possible within just six months, even to producers who have not previously manufactured vaccines. The necessary skills are available in South Africa and other countries in the Global South. The problem is access to the technology, which BioNTech and other mRNA developers are keeping under wraps.
The signatories called for an immediate suspension of patents through the 'TRIPS Waiver' at the World Trade Organization, which to date has been outright blocked by the German government.
"The German government must also work to ensure that German vaccine manufacturers make their knowledge available to the World Health Organization's mRNA vaccine technology transfer hub in South Africa," Sehoma said.
Every day we in South Africa directly experience the dramatic consequences of unequal access to vaccination, tests and medicines.
Candice Sehoma, Advocacy Coordinator for MSF's Access Campaign in South Africa