DAKAR: The medical humanitarian organisation Doctors Without Borders (MSF) today opened the Unité de Soins, Formation et Recherche (USFR) medical care unit in Donka Hospital in partnership with the Guinea Ministry of Health. 
The USFR will provide high quality, free treatment for people living with diseases resulting from very low immunity caused by HIV, including Kaposi Sarcoma and cryptococcal meningitis. The center will also conduct medical research and provide hands-on medical training with the University of Donka to improve the overall quality of care for advanced AIDS patients in Guinea.
"Our medical staff in Guinea were seeing many acutely ill patients who had huge challenges in getting HIV treatment and regular tests for a medical fellow up, says Ibrahim Diallo, MSF Head of Mission for Guinea.
"By far the biggest obstacles are the high costs, getting specific drugs for advanced HIV, and huge stigma around HIV. Without regular treatment, people living with HIV can get very ill. We realized there was little-specialized hospital care for these cases in Guinea, which is why the USFR was established."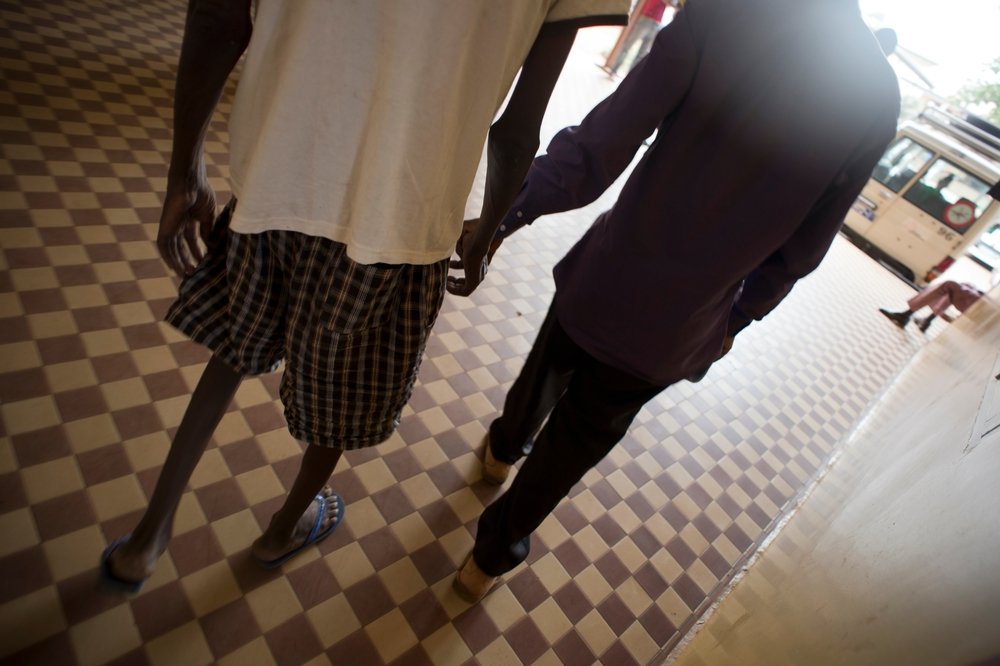 The USFR is the third MSF-supported unit for treating advanced HIV in West and Central Africa, with a 16-bed unit opening in  l'Hopital Communitaire, Bangui, CAR in April 2016, and a 40-bed center in Kabinda Hospital in the Democratic Republic of Congo.  Medical staff are seeing many acutely ill AIDS patients arriving at hospitals so sick that a third of them die within days of arrival.
Currently, only 5% of Guineans have access to HIV testing, with less than 29% of people diagnosed with HIV getting treatment.  There are huge barriers to accessing HIV tests and treatment, including a national cost recovery system and drug supply issues that prevent wider roll out of antiretrovirals.
"Hospital care is a vital part of the HIV response but is not enough. HIV prevention and treatment remain a national health priority.
People should have access to a minimum package of free HIV and TB tests so they can know their 'status', and there should be flexible ways to get antiretroviral treatment for up to six months so that people can actually stay on treatment and stay healthy." Says Dr. Ahmed Abdelrahman, MSF's Medical Deputy Coordinator of Operations.
MSF will, therefore, continue to work with the Ministry of Health to strongly increase access to free testing and treatment for HIV and TB treatment in six local clinics around Conakry.  MSF will also continue to raise awareness in Guinea that HIV is a preventable and treatable medical condition, and that providing hospital care for failing patients is essential.
MSF has been working in Guinea since 1984, providing HIV and TB services since the start of ARV treatment in 2003. Currently, in collaboration with the Ministry of Health, MSF provides support to around 9,000 HIV patients (24% of the national ART cohort)
MSF offers diagnosis, health promotion, treatment and adherence support six Ministry of Health centers across the capital city, as well as at an outpatient clinic in Matam district. MSF offers viral load testing for patients in the facilities it supports and partners with patient associations that provide peer support, monitor health outputs through the 'Observatoires' and advocate for scale-up of ART access.
Find out more about MSF's work in Guinea.