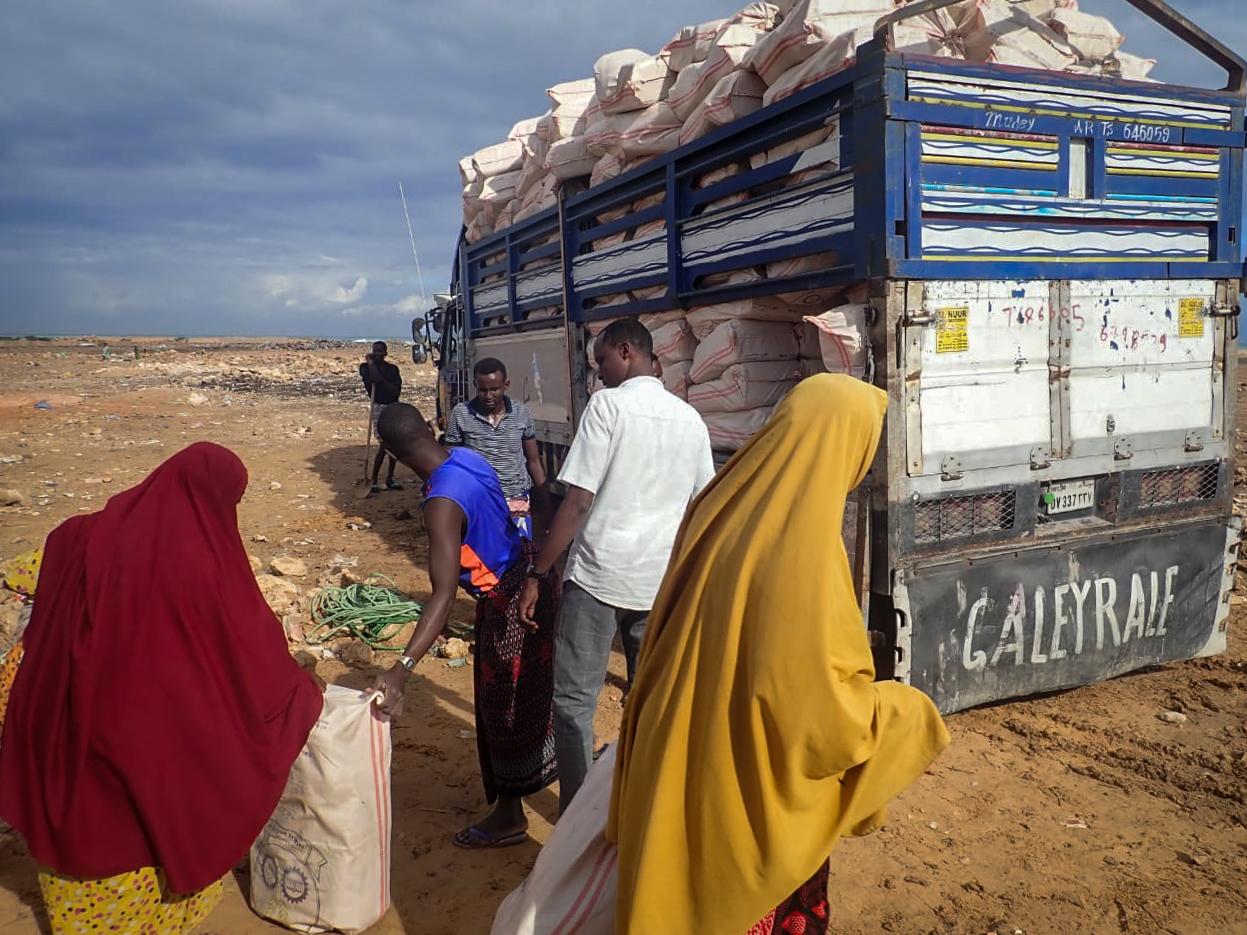 In 2020, COVID-19 further complicated access to healthcare in Somalia and Somaliland. Doctors Without Borders (MSF) assisted with the response to the pandemic while continuing to run core activities wherever possible.
The COVID-19 pandemic aggravated the overall humanitarian situation in Somalia and Somaliland, where people were already struggling with the effects of climate hazards, locust infestations, and recurrent outbreaks of fighting. Malnutrition rates among children were well above the emergency threshold in many areas, and the number of deaths during pregnancy and childbirth remained among the highest in the world. In 2020, 2.6 million people were displaced, mainly due to conflict and floods, while 4.1 million people were considered food insecure.
Throughout the year, despite the restrictions imposed by the COVID-19 pandemic, we managed to maintain most of our regular activities and support to hospitals, including maternal, paediatric and emergency care, nutrition, and diagnosis and treatment of tuberculosis (TB). Some activities, such as mobile clinics, were put on hold, while others that had been planned, such as 'eye camps' – providing screening and treatment for common eye conditions – and fistula surgery campaigns, were delayed.

children treated in outpatient feeding programmes
people started on treatment for TB
In Somaliland, which has a high burden of TB, MSF supported the diagnosis and treatment of drug-resistant TB (DR-TB) at a TB hospital in Hargeisa and three regional TB centres. We supplied patients with longer medication refills to reduce the number of medical appointments for which they would need to travel, lessening the risk that patients would contract COVID-19.
We adapted our medical programmes to screen COVID-19 patients and referred them to designated treatment facilities; provided training for Ministry of Health staff in several locations; and put in place hygiene, emergency preparedness and preventive measures to protect staff and patients. In addition to these activities, we launched emergency responses to assist people affected by flooding in Bardale and in Bardhere town after the Juba river burst its banks in April; a cholera outbreak in Beledweyne and in Baidoa town in May; and the aftermath of cyclone Gati, which hit the coast of Puntland in November.
No. staff in 2020: 115 (FTE) » Expenditure in 2020: €14.8 million MSF first worked in the country: 1986