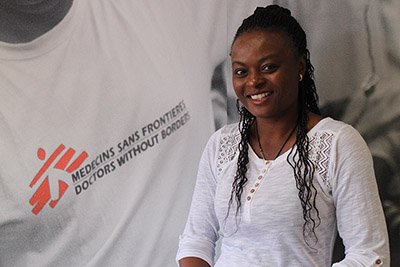 A medical doctor from the DRC spent five months treating children at a mother and child healthcare facility in Sierra Leone.
"When you see Doctors Without Borders (MSF) you see hope," says Annie Kashung, a medical doctor living in Cape Town who grew up in the Democratic Republic of Congo. "I remember MSF working in the DRC when I was little. I always knew it as a humanitarian organisation helping people who are in need. That's why I wanted to join."
Annie recently returned from a five month-long assignment to Sierra Leone's Tonkolili district where she treated children with ailments ranging from malaria to severe malnutrition.
Since Sierra Leone was declared Ebola-free in 2015, MSF has also been providing support to Ebola survivors. In the aftermath of the outbreak that devastated the country in 2014 and 2015, Annie says the main challenges are now poverty and lack of access to effective healthcare.
"The country is poor so there is not enough quality good healthcare. The health system is down in many countries in Africa, but particularly in Sierra Leone. The mortality rate is very high because the health system needs to be upgraded and improved."
Annie says patients often walk for hours to get to health facilities. This has a devastating impact on critical cases. "It's never easy when you see people who are dying, and knowing they are dying just because they come from far away and do not have enough money to seek treatment earlier."
"The delay in seeking healthcare is also partly because people in Sierra Leone often trust traditional medicine more than medical doctors," Annie adds. "The people know there is free care with MSF, but they delay in coming to us because they feel they can be cured by taking traditional remedies instead."
'We can only do our best'
Although MSF has health promoters working in communities, whose job it is to inform the local population about how and where to access free, quality medical care, many people remain sceptical about interventions that are unfamiliar to them.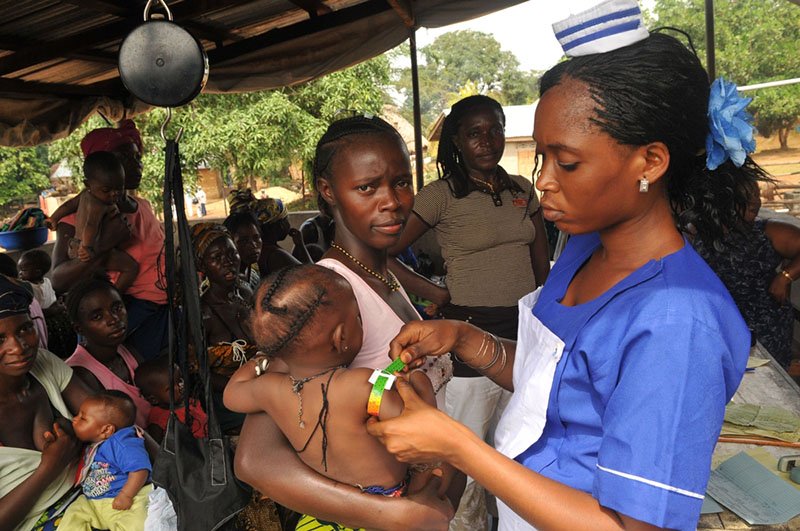 "It was the most difficult thing seeing parents or relatives take a child home from the hospital because they believed the medicine was what was making the child sick," Annie says. She recalls the case of a 3-year old patient named Fatima who was brought to the hospital suffering from severe malaria. The child had become intoxicated by the traditional herbal remedies her family initially used to treat her, which then led to multivisceral organ failure and malnutrition.
"Fatima was severely ill when she came to us. She spent almost two months in hospital, and during that time we tried to make her family understand how serious her case was. It was a big challenge. Eventually, her grandfather came to the hospital insisting it was a spiritual disease and not a physical disease, and saying she had to be treated within the community."
"Fatima's parents finally succumbed to the family pressure and they left the hospital with the baby. But less than three days after she was discharged, Fatima died."
"It really affected me," Annie says. "She was a lovely young girl with a bright future. And she was just sick. As a medical doctor you try to educate the community, but we also say that a hospitals is not a prison, so people can decide for themselves. We tell them it is against medical advice to take the child away from the hospital. But at the end we know that we cannot do everything, we can only do our best." The rest is up to the parents.
There are often unexpected challenges that impact the work of doctors like Annie, challenges they have to learn to manage. Despite all of this Annie says even the worst challenges do not lessen her commitment to her work.
"Working for MSF gives me the chance to help vulnerable people. We go wherever people are suffering – whether it's a war or natural disaster – and it really gives me a sense of purpose," she says. "Humanitarianism is about giving people hope. If people see MSF staff or an MSF car passing by, they are given hope as they know we are an organisation that cares about them and provides them with free healthcare – no matter who they are."
Find out more about MSF's activities in Sierra Leone.