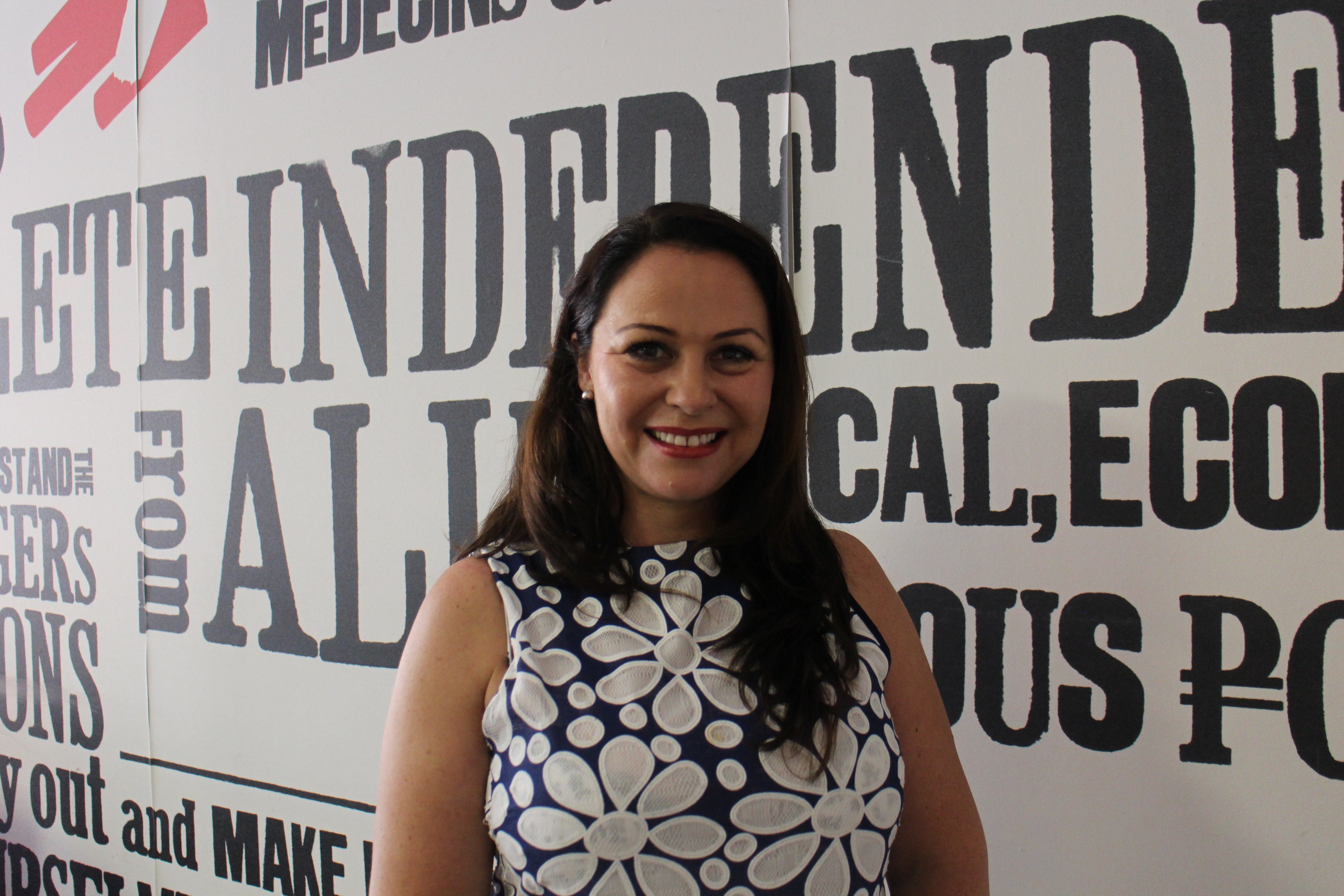 Zani Prinsloo recently came back from her fifth assignment as a Midwife in South Sudan. Zani was a military student and that's where she studied social work, midwifery and neonatology. In South Sudan, she was an Activity Manager in charge of section reproductive health, including antenatal, postnatal care and sexual violence amongst other things.
Zani was in South Sudan for seven months and she says out of all her assignments, South Sudan was less restricted than the others. Prior to her fifth assignment, she also worked in Afghanistan, Syria, Philippines and Pakistan in which her first assignment was in September 2012 in a city called Khost found in Afghanistan.
 
As Zani vividly remembers she says that her first assignment with Doctors Without Borders (MSF) was a bit of a cultural transition for her because she had to cover up herself even while working. But from that culture transition, she also went to Syria where it was difficult because she worked while there was war happening in the country.
"In Syria, I learned to be extra cautious because you would hear gunshots, bombs and a whole lot of violence happening in the surrounding areas. It was a scary experience. I still get scared when I hear something that is as loud as a gunshot or a bomb, but I am much more focused now. I can now work without being distracted like before." Despite the war in Syria she also says the country has a beautiful side of nature. In her words she says it is green, flowers are blooming and there is just a sense of peace amongst the brutal war.
 
For Zani, she says all her missions have been amazing because of the relationships she has developed with all teams that she worked with. Describing the living conditions in South Sudan she says it is too hot and very dusty.
"I used to live with a gecko (lizard) in a tukul hut I slept in. At first I was scared but I learned to co-habit with it," she explains laughing, "I also developed a relationship with a frog that lived on the side of the entrance of my tukul hut, I called it Prince and always put water outside for it to use to cool down or drink," she said. South Sudan is an endemic area to malaria, lower and upper respiratory problems and diseases related to hygiene, or a lack thereof with a high rate of sexually transmitted infections (STIs) in pregnant women.
 
Her culture shock moment in South Sudan was when she realised that genital mutilation is highly practised and that there are different types of mutilation. When Zani and her team had regular talks at refugee camps, she always raised the importance of not mutilating female genitals.
With that, she hoped that she can reach out to the people in a way that would change their minds. Another touchy subject for Zani is the rate at which teenage pregnancy is growing in South Sudan. "It pisses me off seeing children as young as 12 coming to the hospital not knowing what to do with the baby because they are still babies themselves, they have not matured anyhow", she said.
 
Some challenges Zani came across were illiteracy and language barriers. Most of the midwives in the South Sudan camp had no form of education, they did not know how to read and write but through patience and persistence, Zani left them with a bit of literacy and knowledge.
 
"I would put images and on the side write what it is so that they could understand and learn how to read and write. In the 7 months I was there I learned from them as they did from me even if certain things they would copy and paste," "I am proud of them because they grew in ways I never thought they would."
In all assignments that Zani has been to, she says the common element was reaching the set goals of that mission. "Each assignment was different and it had its own goals but my team and I always make sure we reach them. So seeing the results of the objectives of the assignment made me happy."
 
Zani has no kids of her own but has a collective of children that she treats as her own wherever she goes and works. She has a love to save the mothers and their babies.
Given the time she has been with MSF, Zani says that even if she packs five outfits, she will be able to make 12 outfits of the five she packed. 
Her greatest lesson she learned since working with MSF is that "you can change the world one day at a time." She hopes to finalise another assignment for early next year but in the meantime she will be enjoying spending quality time with family and friends.
Find out more about MSF's work in South Sudan