Near the border between South Sudan and Sudan lies Malakal Protection of Civilians site, a UN-run camp for displaced people escaping violence in South Sudan's Upper Nile state. Many of the camp's residents are children who have been separated from their families. Growing up alone in this difficult environment brings a host of problems.
This is a place of dejection, loneliness and acute boredom which can turn to depression. This is a place where many children live alone, after being separated by the war from their families. Life in Malakal's Protection of Civilians site – one of the most densely populated camps for internally displaced people in South Sudan – can feel very isolating.
Many mothers in Malakal decided to take their families north to the refugee camps in Sudan, hoping to escape the violence that has caused so much destruction in the area. But often they were forced to leave some family members behind for their own protection. This is because boys of 12 years or older, who are deemed of fighting age, are targeted by the armed groups that roam the area surrounding the camp. These abandoned children now find themselves stuck, without their families, in what is effectively an open-air prison. At the same time, a new generation of children is growing up in the camp without ever having seen the outside world. 
Currently, some 29,000 people live behind the camp's perimeter fence, which is guarded by UN troops. While life behind the wire provides safety, there are few opportunities for those inside. This is the fourth year that the camp has been in existence and it has always been a difficult place to live.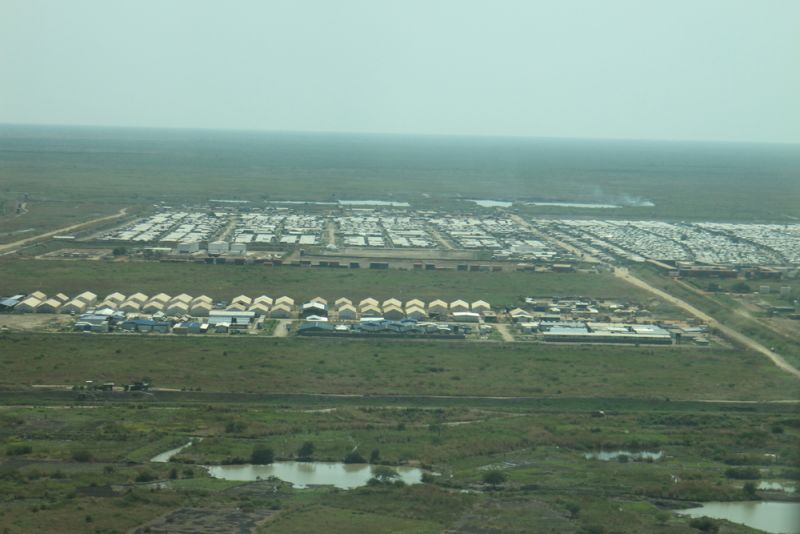 Neglected children a common sight
Throughout the camp, neglected children and orphans are a common sight. Many live on the streets in groups; sometimes they can be seen eating garbage, as they have no access to the food distributed in the camp.
Two out of three people in Malakal camp are under the age of 18. Education and job opportunities are few. "Older kids can feel more stressed as they don´t go to school," says MSF clinical officer Okumu Stephen Paul Jambe. "Structure is an important part of mental health and, left alone, these children can be rudderless."
As well as the stress and the boredom, these teenagers are also aware that their future prospects are limited. Their chances of getting married are slim as they have no way of raising money for a dowry or acquiring cows, which are an indication of status and central to their culture. As long as they stay in the camp, they remain in limbo, and this creates anxieties which can turn to depression.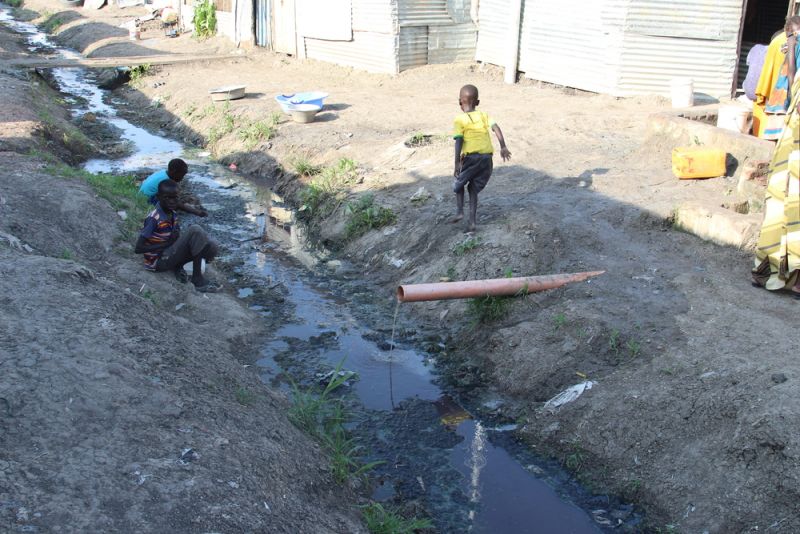 Girls in the camp face difficulties too. If a parent is absent or dead, they may find themselves in charge of a family and trapped in a situation from which they see no escape. Many have to drop out of school, dashing their hopes for the future.  
It is hard to quantify exactly how many people in the camp have mental health issues. In the past 10 months, the MSF team has received 350 new people suffering from mental disorders, while 303 others finished their therapeutic sessions. More than half of these patients had experienced violence or feelings of loss or separation that triggered their severe mental health conditions.
For the camp's children, mental health issues may start with anxiety or depression and lead to self-harm and even suicide. In the first half of 2018, the MSF team provided care to 24 children and young adults who had attempted suicide. Other medical organisations also receive cases, but many attempted suicides go unreported.
Witnessing family being injured or killed
The scars of war often run deep in a child´s mind. During the worst years of the fighting, many children saw members of their family and community badly injured or killed. In 2014 alone, the town of Malakal, from where most people in the camp came, changed hands over 10 times as opposing forces in the civil war locked horns. Tension and violence persist, despite the UN's measures to provide security in the camp. In 2016 fighting broke out in the camp, resulting in an estimated 40 deaths and one-third of the shelters being burnt to the ground.
"Not only do the children remember incidents like this, but they can relive the trauma over and over again when they hear adults discussing violence," says Jambe.
"You find children screaming at night, suffering nightmares, wetting their beds – all of these are signs of mental disturbance," says MSF mental health counsellor Dhan Tap. Other symptoms include violent behaviour and becoming disassociated from reality.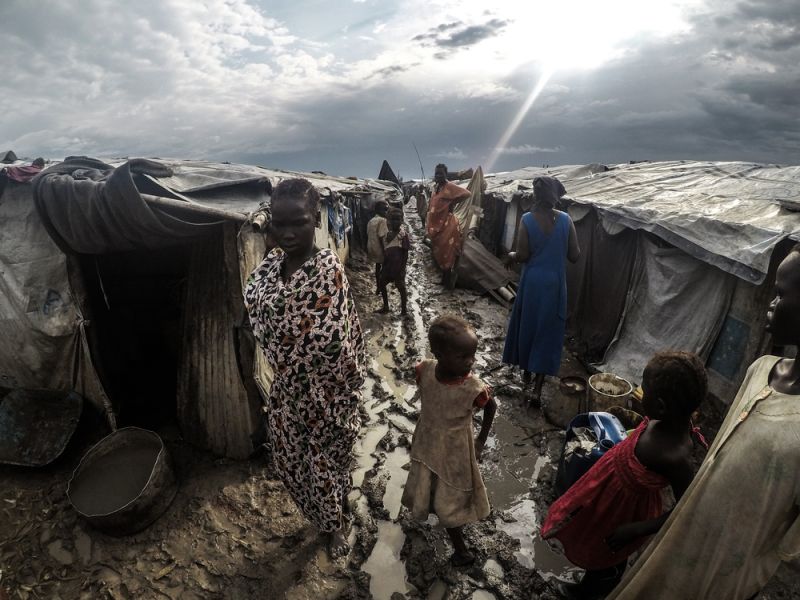 MSF's mental health team is made up of clinical officers, psychologists and a psychiatrist. Their work is supported by community health workers, who circulate through the camp on a regular basis, talking to people about mental health and identifying people in need of help. This help takes the form of therapy or, for more extreme cases, medication.
A community that tries to deal with mental health in its own way
The community, meanwhile, has its own way of dealing with mental health issues. On special occasions, the camp comes together through a variety of activities, including religious services and sporting events. On Saturday and Sunday nights the camp comes alive with the sound of drumming and dancing, as teams of boys and girls compete in their own cultural games. According to MSF's Dr Ramakrishanan, such shared experiences are vital as they break down isolation and foster solidarity so that people know that they are not alone.
As well as schools for the younger children, the camp also has 'child-friendly spaces', where children from the age of three to 18 are encouraged to play and learn new skills.
However, addressing mental health challenges are made more difficult by the challenging environment. To recover psychologically, people need to have the essentials, including food, water, shelter and medical care. Despite the best efforts of the organisations running the camp, such essentials are severely lacking.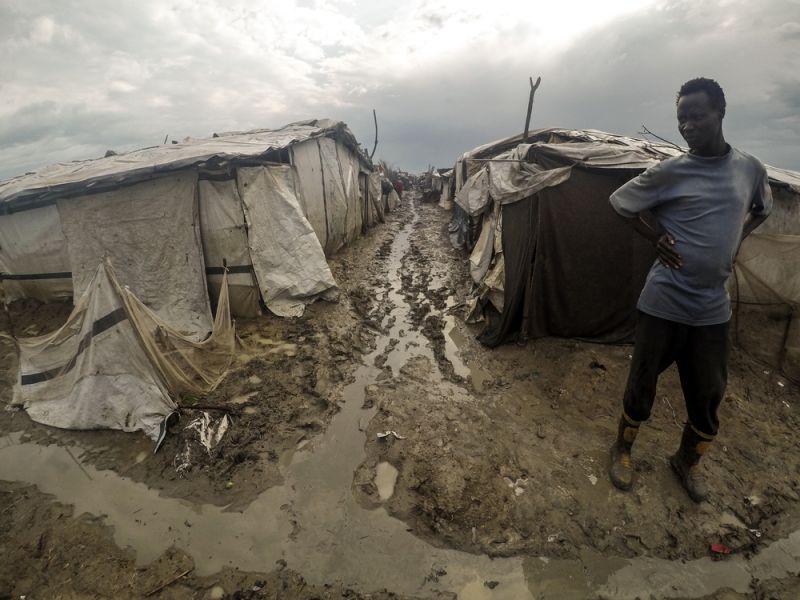 At times food rations are cut or reduced to the bare minimum and the provision of water sometimes falls below accepted humanitarian standards.
Overcrowding is another challenge. "There is no space," says community leader Aban Yor, who lives in the camp. "As you can see, children are forced to play in the road or small pathways. Every family receives four metres of living space ­– it's not enough."
Alcohol abuse contributes to problems in the camp
Without adult supervision, some children and teenagers join gangs and live in areas of the camp that were burnt down in the 2016 violence. Many turn to drinking as a means of escape, which frequently results in violent behaviour. The alcoholic drink marisa, made from sorghum, is distilled all over the camp in large barrels. Marisa is everywhere, but there is little treatment available for alcohol abuse. MSF sometimes admits children to its hospital to dry out for a few days, but often they return to abusing alcohol when they are discharged.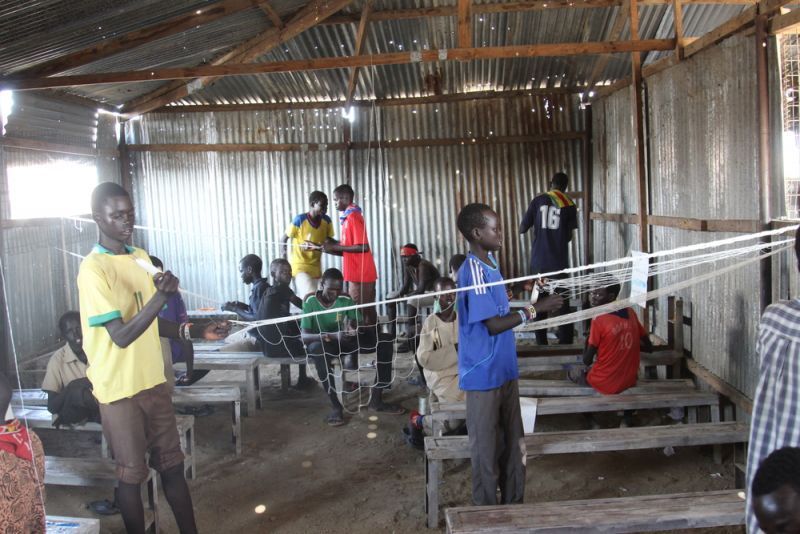 Despite people's desperate circumstances, and the challenges of providing care in such an environment, recovery from mental health disorders is still possible. MSF's team has had successes, even with some of the most difficult cases.
Dr Ramakrishanan describes a patient who was suffering from psychosis. "She had returned from Sudan and was finding life hard, and her extended family was finding it difficult to support her," says Dr Ramakrishanan. "She could be seen walking around in a daze, completely disconnected. She stopped caring about her appearance, stopped wearing clothes – she lost all interest in the world around her." After three weeks of treatment, the patient made a complete recovery. "Now she is okay and even works in Malakal town," says Dr Ramakrishanan.
---
Read more about MSF's activities in South Sudan here