JOHANNESBURG – We don't care about stopping wars. We don't care about which side you fight on. We are Doctors Without Borders (MSF) and we care that we're able to provide urgent life-saving medical care no matter who you are, where you are or what you have done. We care about stopping the bleeding from gunshot and blast wounds. We care about saving your life.
Last month, MSF Southern Africa launched a digital awareness raising campaign provoking South Africans to consider international humanitarian action and its values: independence, impartiality and neutrality. South Africans remain largely unfamiliar and unengaged with humanitarian action on an international scale and polling data suggests that just over half of South Africans in recent years recognise international humanitarian action.
"We're telling you what we don't care about and ask you if you care about the same values – because humanity should not be held ransom by the deadly silence boundaries impose. Humanitarianism is about saving lives and alleviating suffering by acting decisively – independently, without hesitation or delay. To deal with the very real challenges working in conflict zones and constrained environments we have to be pragmatic, take calculated risks and make tough decisions – but we do this based on firm principles," explains Dan Sermand, General Director MSF Southern Africa.
The straight-talking campaign on social media and digital advertising focusses on disrupting the charity convention. It conronts the challenges or definitions that obstruct providing or accessing medical care. Campaign messages, some of which are provocative, center on the insights and perspectives of humanitarian action to inspire awareness when they are paired with world-class photography depicting the reality of MSF's work around the world.
As a medical organisation working in 69 countries around the world – many of them conflict zones – we treat nearly 9 million patients every year. And we have seen the risk of operating in places where humanitarian principles are not understood, twisted, not respected or increasingly ignored.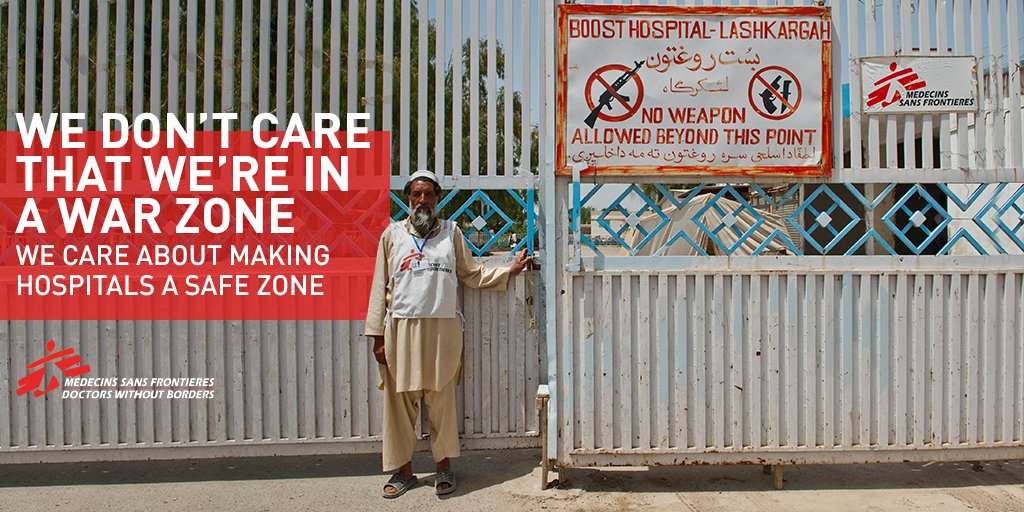 Forty-two patients and medical staff were killed when MSF's Kunduz Trauma Centre hospital in Afghanistan, was destroyed in an attack by a US military warplane on 3 October 2015. Throughout 2015, a total of 75 hospitals and medical facilities directly managed by MSF or supported facilities came under attack in Syria, Yemen, Ukraine, Afghanistan and Sudan.
"Clearly, what South Africans don't know about kills our patients and staff. This is the silence of ignorance. This is the silence that kills. It is same silence of inaction on access to newer and more affordable medicines for neglected, or reaching out vulnerable at risk groups like sex workers, prisoners and people forced to flee," says Sermand.
MSF reaches out to people with emergency medical humanitarian action during conflicts, natural disasters, epidemics and when people are excluded from healthcare – driven solely by medical criteria and independent from any powers. Our action is not limited by borderlines on a map, or a national identity expressed by a flag, or anthem. Our action is not conditional to which side of the frontline you are on, the politics of the day, your race, gender or religious affiliation.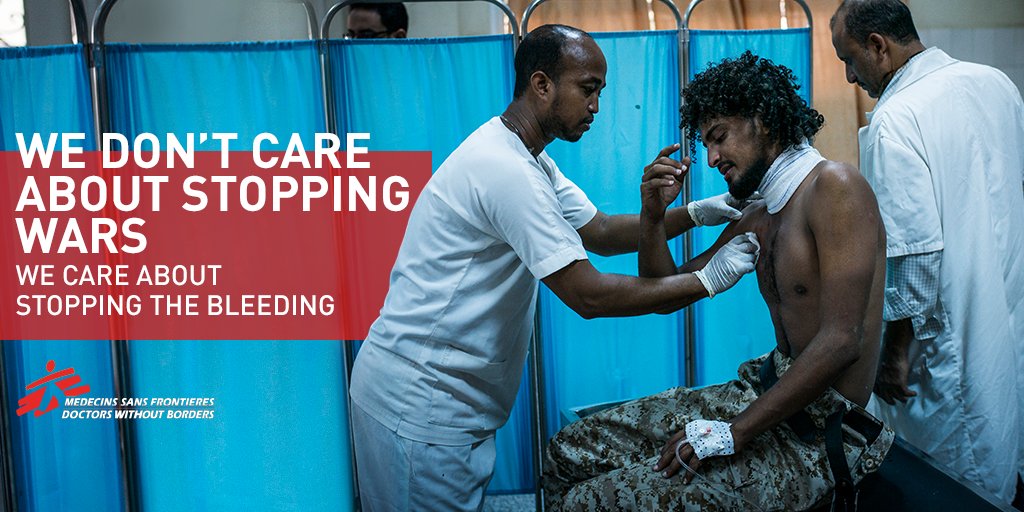 "Our medics treat a war-wounded fighter with the same unquestioning compassion as we do the woman who needs to give birth safely or child hurt in a traffic accident. We provide medical because human beings first.
"We are able to do this because 5.4 million people worldwide, among whom 25,000 South Africans, choose to take a stand for humanity in supporting our impartial and neutral medical work with regular donations, small or large. This keeps our action independent and free from the political agendas prescribing whose lives are worth saving and who can be snuffed out. It enables us to react with the urgency required to save lives," explains Sermand.
More about the campaign
MSF's #WeCare campaign reaches out to South African audiences via Facebook and Twitter advertising, as well as online banner adverts on websites and short videos on Youtube. The adverts engage audiences through short, simple slogans designed to encourage some reflection and link through to a campaign page on the newly redeveloped MSF Southern Africa website www.msf.org.za/we-care. People are encouraged to discover more about MSF's work by exploring the About Us section along with videos and photos from the field in the News & Stories section.
For more information & interviews
Angela Makamure
Mobile: +27 79 872 2950
Email: [email protected]
Seipati Moloi
Mobile: +27 76 752 5594
Email: [email protected]
Find out more about MSF's #WeCare campaign.