Fleeing war is difficult, fleeing with one leg even more so. James is a father of four who has lived in Bentiu PoC (Protection of Civilians) since 2013. Before the crisis, while working with a company, a chemical caused a severe infection in James' leg. It needed to be amputated. He underwent surgery at what was then an MSF hospital in Leer in 2012.  When the fighting reached his village in 2013, he was separated from his family and forced to flee.
I come from Leer county. Before the crisis, people were living in harmony with one another; loved each other and things were quiet.
People had cattle and were cultivating. That is how we lived before 2013. The southern areas here were mostly affected by the war, like Leer, Mayendit and Koch. When the crisis started, people were moving to the riverside or inside the water and living there. When we heard there was a break from fighting, people moved to the PoC when there was the chance.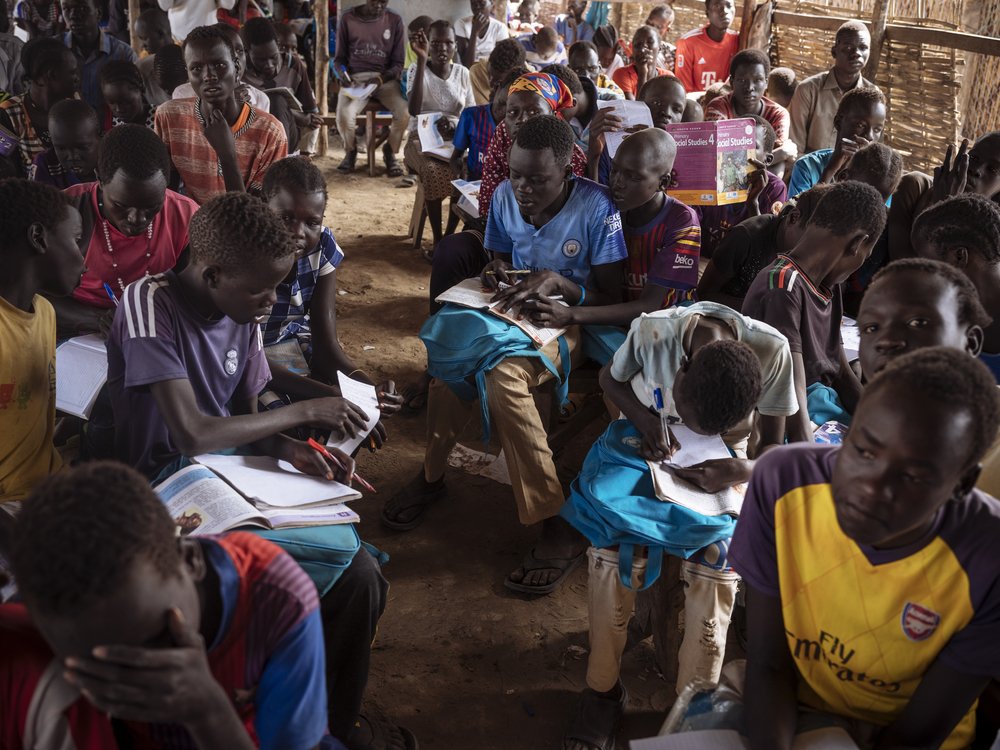 It was really very difficult for me to get to the PoC because I am disabled. It's not fair the way I had to come. We could not come together as a family or community. Everyone made their way by themselves because the fighting isolated us and we had to flee from wherever we were. People were just running and being killed along the road.
Before this happened (the crisis), I was working with a company and a chemical went into my leg. It became badly infected and needed to be amputated. I had the surgery by MSF in Leer in 2012 before the crisis. Now that I am here in PoC, it's difficult because I can't move around to look for a job like other people who have two legs. I am just sitting here because I don't have anywhere to go. I don't get information about jobs advertised. There is no chance for me. It is very challenging.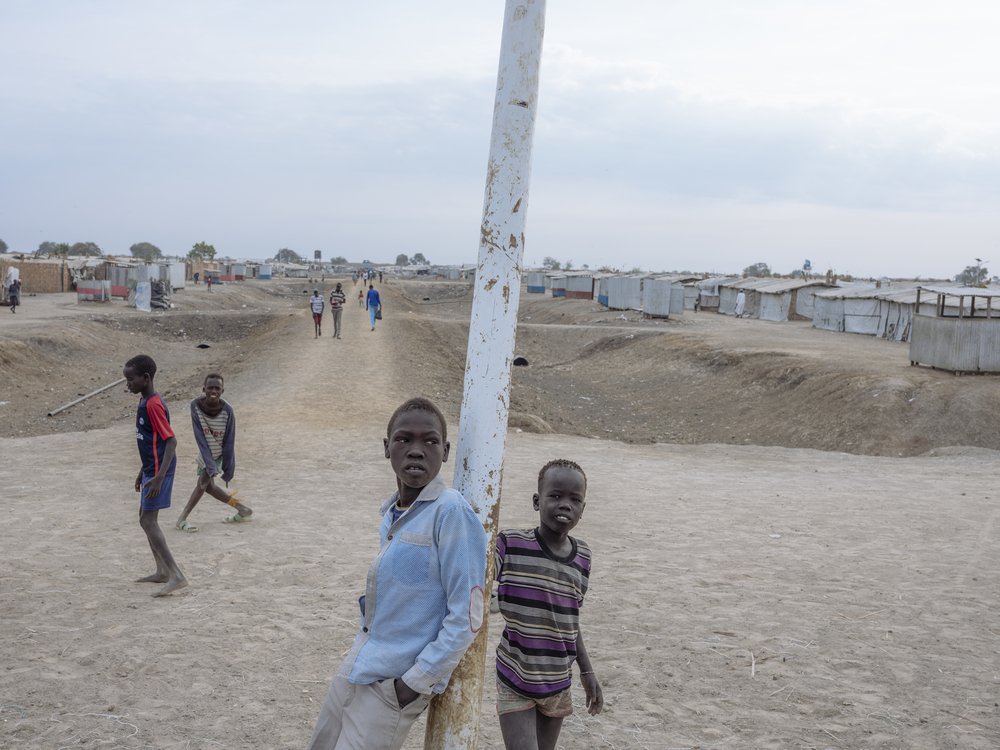 My family is here with me. I have four children, two girls and two boys. The boys have been taken by my brother to Uganda, but the girls are still here with me in the PoC. Sometimes we hear from the radio about peace, but we don't have full information. Sometimes those politicians can say something, but things change to something different, and we're not quite sure if there will be peace or not. Some people say there may be peace, some people think there is no peace. We are thinking of different things about the situation.
Maybe in my lifetime, something might happen, but let's see. I haven't left here in five years and I am thinking that if there is peace, we can go outside, but no peace, then nothing. I continue to receive treatment for my leg at the MSF hospital in the PoC.
What I want to share with the community is that we don't have proper shelter, plastic sheets or space here. People are very many. It is too small. They have been promising that there will be more space, but it's not happening.
---