Candelaria Lanusse, a nurse, is health adviser for Yemen at Doctors Without Borders (MSF). She has just returned from a field visit to  the projects that the organisation has in the northern governorate of Hajjah and in the capital, Sana'a.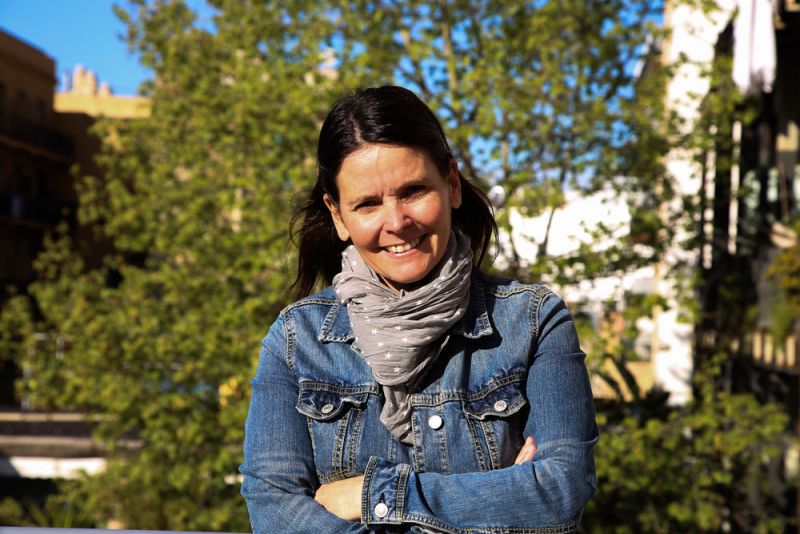 How is the conflict affecting Yemen?
The escalation of the conflict in the country is hitting the population hard. The data speaks for itself. More than 18 million people are in need of humanitarian aid, some three million are internally displaced and tens of thousands have died or been injured, according to the United Nations. The civilian population is paying a very high price. The war is also having other effects: fear, scarcity of food, rising fuel prices... One thing that is very impressive is that a large part of the population, perhaps because of being immersed in a context of violence for a long time, has accepted psychosocial assistance as something normal. They know they need it and have no problem requesting it. Many people have often been displaced more than once. They have had to leave everything behind. There are few who have not lost loved ones.
What are the main problems and needs at the medical and humanitarian level?
There is no doubt that there are many unmet needs. The lack of security due to the fighting and bombing makes it difficult to provide assistance, and the problems of access, due to restrictions or delays in permits for some humanitarian actors, is also a disadvantage. People are totally dependent on aid, the economic activity has been greatly reduced. Another very worrying issue is that cases of preventable infections such as whooping cough are appearing more frequently. This is a reflection of the collapse of the health system, which has left vaccination coverage well below standards. The combined factors of fighting, import restrictions and non-payment of salaries to public officials in the north are having a serious effect on access to food. In addition, there is a lack of access to nutritional treatments and the distributions of food are irregular and erratic.
Some humanitarian actors have pointed at the risk of starvation, or famine, in Yemen... How do you see the situation?
The UN figures are shocking. 1.1 million breastfeeding women are malnourished and 462,000 children under five are suffering from severe acute malnutrition. It is difficult for MSF to make a conclusive analysis. On the one hand, the deterioration of the situation is evident as people have been displaced and lost their livelihood, their crops or animals. On the other hand, only the most severe cases of malnutrition arrive at our hospital and we do not do ambulatory care, so we do not have the full picture. At Abs hospital (Hajjah governorate), the teams are surprised that the nutritional centre is not at its full capacity, which is probably because we do not refer malnutrition cases from more remote areas. Between March 2015 and December 2016, our projects in the country treated 4,485 children with acute malnutrition who were admitted to therapeutic feeding programms. Many cases we receive at the hospital are children under six months and this has to do with the lack of food, but also with the trauma that makes many women less able to breastfeed.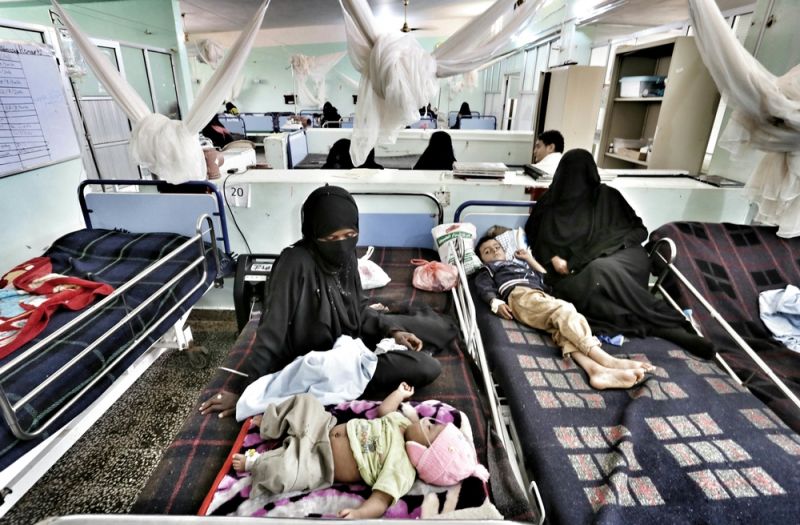 The conflict has also affected aid organisations. How? Are people afraid to go to hospitals because of the risk of attacks?
Dozens of health facilities have been destroyed in attacks or combats. Four MSF hospitals were hit by airstrikes or shelling between October 2015 and August 2016, which forced the temporary evacuation of personnel and the disruption of services. But not only hospitals have been attacked; many other civil infrastructures such as markets or social gatherings have also been targeted. Nevertheless, people have integrated the violence into their daily life and continue to go to hospitals if they can receive medical attention, always dependent on the frequency of bombings in the area where they find themselves. Many other health centres are not functional because the staff have fled to safer places. In addition to the poor functionality of the health system, it is difficult to get supplies to the country. Usually, we are not able to get them there by sea and the air route is very expensive. There is also a reduced availability of medical material and other kinds of goods in the country, which forces us to import much more or to pay more expensive prices.
Can you explain what activities MSF is carrying out in the capital and in the north of the country?
In Sana'a, we are making donations to hospitals to help them deal with the massive influx of war victims, while we offer training and support to medical facilities. We also support the national HIV/AIDS programme in Sana'a and other governorates, and have ensured that more than 95% of the patients involved have uninterrupted access to treatment despite the conflict. In addition, we have just started supporting a burn unit in one of the major specialised hospitals. Like many other services, this is an area that has been affected. There they receive two types of patients: war wounded and people suffering from domestic burns of all kinds. In the hospitals where we work in the localities of Abs and Hajjah, in the northern governorate of Hajjah, we offer a wide variety of assistance. We treat many war wounded, including a large number of orthopedic surgeries, but we also assist the population suffering from the indirect effects of the conflict in different areas. In Abs, for example, there is a wide range of beneficiaries: displaced people who are living in camps or with their families among the population. This rural hospital, with a strong maternity, paediatric and neonatal component, has become a reference in the area as it is the main functional health facility in the Western part of the Hajjah governorate. We also have mobile clinics that focus on more preventive work and community health workers deployed in the area to detect emergencies or, for example, malaria cases that cannot wait.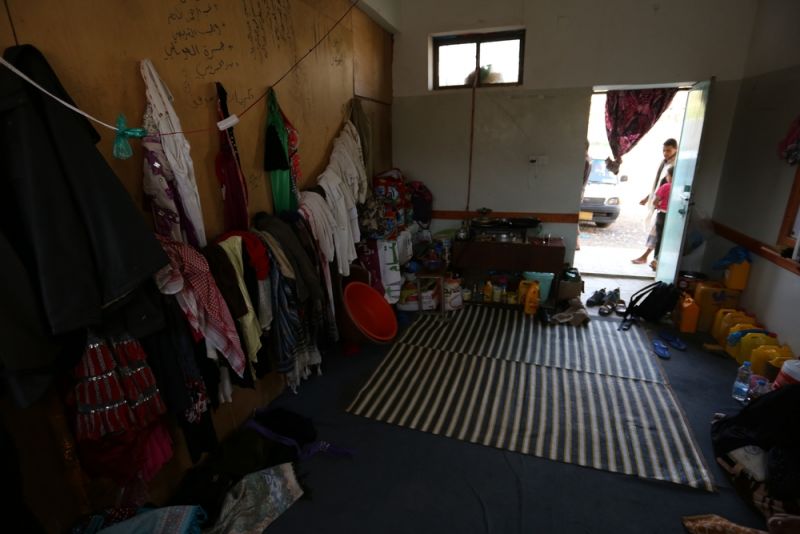 ---
In Yemen, MSF works in the governorates of Ibb, Taiz, Sa'ada, Hajjah, Amran, Aden, Al-Dhale and Sana'a. From the escalation of the conflict in March 2015 until December 2016, MSF treated more than 56,000 war wounded and carried out around 29,000 surgeries. More than 23,400 babies were born in childbirths assisted by our teams.
Find out more about MSF's work in Yemen here.