Since November 23, 2015, MSF has been supporting local efforts in assisting a growing number of refugees who've been crossing into Malawi from Mozambique's Tete province.
What started off as a relatively small number of people crossing each day has grown over time. People are arriving in waves: by early January this year, 100 to 200 people each day.
The refugees are settling in the small village of Kapise, which is very close to the Mozambican border.
The local community is hosting the refugees on land next to their village, however as the numbers have increased (3,000 by January 2017, according to the local village headman), the need to relocate the refugees to a more suitable location, on a site managed by the UNHCR has become more pressing.
When the first large group arrived in early December, they walked over with nothing but the clothes on their back. MSF provided around 260 families with a comprehensive non-food items kit including plastic sheeting, cooking utensils, buckets, mosquito nets, soap, sanitary products, mats, blankets and jerry cans as well as maize flour.
Since late November, MSF has been supporting joint mobile health clinics with Mwanza district health team at the Kapise site. The medical teams are seeing on average 250 patients each day, and over the last two months, the mobile clinic teams have seen a total of 2,119 patients.
To cope with the increasing demand, out-patient medical services at Kapise are now being offered by MSF and the district health team on a daily basis starting this week. Malaria is of particular concern, notably amongst children: it accounts for about 30% of the total consultations with 664 cases so far.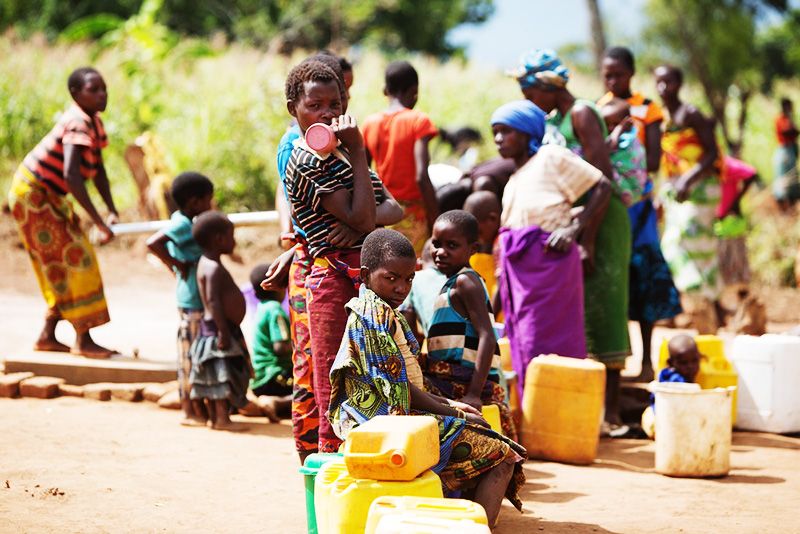 Other common conditions the medical teams are treating are urinary tract infection, respiratory tract infection, non-bloody diarrhea, conjunctivitis and body pain. 
Because of delays in registering the new arrivals, more than half of the refugees are sleeping without adequate shelter or mosquito nets.  Lack of food is a growing problem as well.  The new arrivals (1,700) have not been part of the WFP's recent food distribution and even those who were included only received half rations.  MSF is monitoring children for signs they may be malnourished.
The provision of clean water has become an emerging challenge as the number of refugees has grown over the last few months. The rainy season was supposed to start a month ago but no rain arrived until last week, keeping the water table very low. As a result, the quantity of water available is close to 5L/person only and people have to queue for hours to slowly fill up their buckets.
In the second week of January after numerous attempts, MSF was able to successfully drill two new boreholes to increase access to water for the host and refugee communities living at Kapise.
The building of toilets and waste management system are still urgently needed to ensure a good sanitation and prevent better the transmission of diseases such as cholera or other diarrheas.
Having such a large number of people settling on a small site such as Kapise is also starting to strain the area's natural resources. People are cutting down trees to make basic shelters for their families and the landscape is changing week by week and create a big concern for the district authorities.
Read more about MSF's work in Malawi