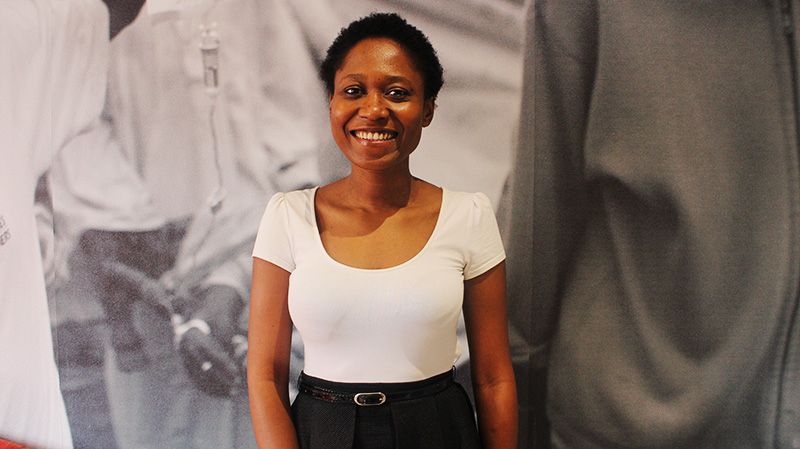 Johannesburg resident Talia Zongia spent six months in Tabarre, Haiti working as an administrative assistant at a Doctors Without Borders (MSF) project focused on trauma care.
As a child, Talia lived through war and conflict in the eastern Democratic Republic of Congo after immigrating there with her parents, even witnessing a family member being killed in front of her (Read Talia's story here). These experiences strengthened her commitment to humanitarianism and prepared her for her first MSF assignment to Haiti in the wake of Hurricane Matthew.
On her return, she spoke to us about her time at the busy Nap Kenbe hospital.
Last we spoke, you were getting ready to go to Haiti. Tell us about your time there.
Yes, it seems like it was just yesterday when I was preparing to go! I was in Haiti to work on a project based in Tabarre, which is in the capital city, Port-au-Prince. There are many MSF projects there, including the ones in Jérémie and Port-à-Piment, the areas most affected by the hurricane, but the one I worked in was in the hospital that focused on traumatology.
Tabarre has very beautiful and colourful structures, although some are not fully developed. It just reminded me of Africa, especially since it seemed crowded, it is tropical, there are brown people, informal settlements, and it's a very religious society.
I believe Haitians carry the same values us (Africans), they hold themselves up to humanitarian standards, as well as beliefs. They are very nice people, very warm hearted and appreciative.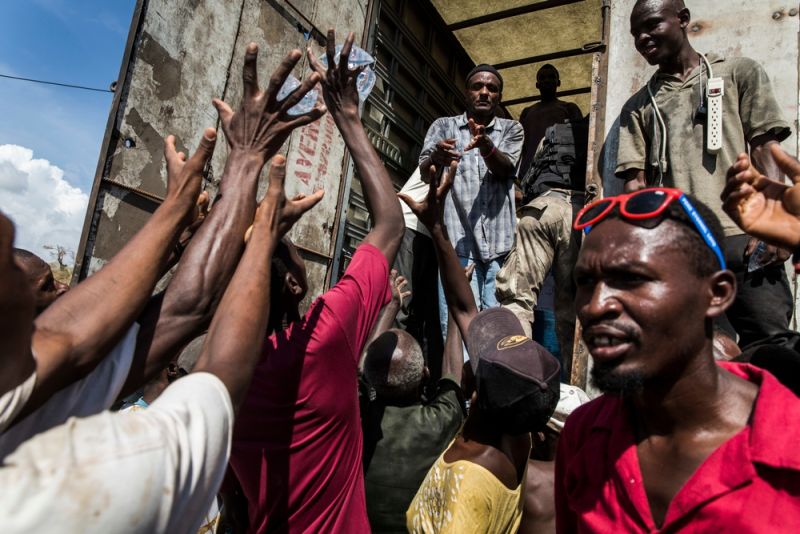 What did you do for MSF in Haiti?
I was the admin assistant at the Nap Kenbe hospital. Unfortunately, it did not give me many opportunities to interact with and meet patients, as this role was different from working as a nurse or a doctor.
However, since this was my first experience doing field work, the goal was to be trained, which would then qualify me for future positions, such as HR manager for my next assignment. I found it very interesting because I learned everything in such a short space of time, especially regarding the processes involved in bringing medical care/services to patients in a constrained setting.
While you didn't deal directly with patients, how do you think your work had an impact on MSF's patients?
It is not always easy to measure or define your individual impact; how to spot, track and see it being translated to a point where it makes a change in someone's life. I believe that my administrative work – although not directly medical – is my way of contributing to keeping up our medical mission, the main purpose of MSF's work.
My job entailed ensuring that the hospital, doctors, and other fieldworkers had everything necessary to ensure patients received medical attention. This went from communicating with different parties, to even motivating and keeping each other going. I had a great time doing it, and I performed it with pride and full dedication.
What difference did you see MSF making in the lives of people you interacted with in Haiti?
Last year Haiti was hit by Hurricane Matthew, and for many, recovery has been hard. There's still a high number of cholera cases and violence-related injuries which lead to many hospitals experiencing a huge influx of patients.
Although it is hard to pinpoint specifics and try to track our progress in all situations, one thing I can say MSF does for patients in Haiti is saving live and restoring dignity. The community is rebuilding itself and MSF is involved in building another hospital to further respond to the crises Haitians are facing.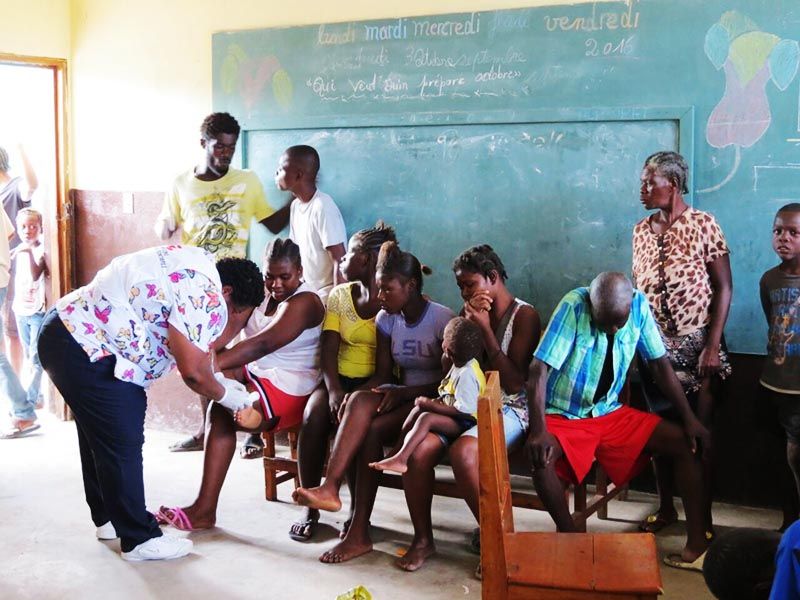 Do you believe Africans, specifically those in Southern Africa, are doing enough to spread ubuntu and help their fellow man?
I can't say what's 'enough' when it comes to being charitable and demonstrating ubuntu. I believe people can get involved in whichever way helps them resonate with the issue. A huge portion of MSF's staff and association members put their skills to direct use to help where they can. The same applies to the public. When people get involved by donating, by working in the field, or in any other way to help MSF, it's enough. What matters most is not turning a blind eye when our sisters and brothers call for our help.
For me, there is nothing more beautiful and fulfilling than seeing pictures of African fieldworkers in action providing medical assistance. That picture tells a great story and highlights how fellow Africans are there for people in desperate times, and it goes toward demonstrating gratitude and giving back.
Southern Africa is very fortunate to not be facing conflicts, natural disasters and other crises on a scale as much as other places like Haiti, Central African Republic, and South Sudan. However, there is no telling what tomorrow will bring. That is why it is not only necessary but crucial for everyone to respond and get involved in whichever way that they can when people face crises and experience need.
What is the next step for you?
I learned a lot during my time in Haiti, saw many people, made new friends, learned a new language and gained so much that I would like to use in the future.
I want to continue to grow, to work in the field and take charge with more responsibilities on my next assignment. Six months is really a short time when you are trying to make effective changes, especially in the field.
Find out more about MSF's activities in Haiti.